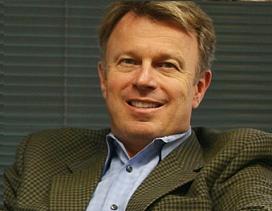 One of the advisors which has really made a strong move in the sourcing business this year is Alsbridge.  Much of that has been down to its strong track record with clients, but its also made some canny investments to augment its advisory services.  One of these I've had some exposure to is ProBenchmark, which has been running some excellent webcasts looking into how pricing trends and dynamics in IT services. 
I caught up with CEO Ben Trowbridge the other day, and he wanted to let us know about a webcast ProBenchmark is running next week – you can register here.  Plus – for all you cheapskates… its FREE (Wednesday 10th December at 2.00pm EST).
Anyhow, I managed to drag Ben away from a hunting outing for a few minutes to pose the following questions:
PF: Which IT services have fluctuated in price the most?

Ben Trowbridge: While pricing for most IT services is still in a downward trend, Server and Storages prices dropped dramatically throughout 2009. They declined most rapidly between Q1 and Q3, but in Q4 we are seeing deceleration of this trend which we expect to stabilize by the end of Q1 2010. For pricing intel on 2009 trends and the year ahead, you can attend our webinar on December 10th?
PF: Pricing fact or faux: Are we getting the same service mix?
Ben Trowbridge:That's a great question. The fact is that prices are dropping and the economic downturn has truly been a catalyst – but buyers are getting less "bang for the buck" than expected. Example: vendors are disaggregating services and creating component-based service structures. When you add the components back to original configurations, the savings are much less than promised or expected.
PF: What do clients need to do to "stay on top"?
Ben Trowbridge: Understanding both market dynamics and details of your service structures is critical for success. It's not enough to know the pricing trends and expect an X% reduction in the cost of your contract – you have to get into the fine print and match components to components and configurations to configurations. Most companies now use benchmarking throughout the contract term in order to truly match services to reduced market prices.
Thanks Ben – Looking forward to next week's webcast. 
Ben Trowbridge (pictured) is CEO of leading sourcing advisor Alsbridge, Inc. 
Posted in : IT Outsourcing / IT Services, Outsourcing Advisors, Outsourcing Events, Outsourcing Heros