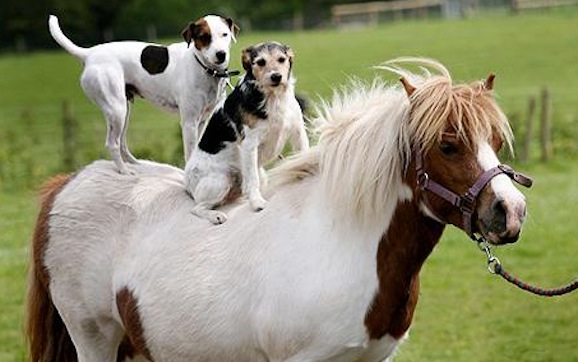 One issue that is increasingly rearing its ugly head is the ridiculous – and often insane – demands industry analysts are placing on providers of technology and business services to pony up client references for their scatterplot charts. The situation has become so bad that the integrity of these research processes appear to be reaching a breaking point, and I would argue that some form of regulation is needed to protect the interests of the business consumer.
The leading analyst firms are demanding five client references per provider.. and one recently even requested TEN client references. The requests are made with the veiled threat that the analyst will "not have sufficient information on the provider's performance" if these references aren't made.  When I repeatedly have multiple providers complain about the situation to me, in addition to several of these overused buyers, surely it's high to get this issue on the table?
Correct me if I am wrong here, but isn't it these analysts jobs to have regular ongoing conversations with buyers of their covered markets, so added references are merely a rubber-stamp? In fact, why are references even needed if these analysts are so informed, connected to the buyers and have so much valuable data and research to call on?
So why is this a growing problem, I hear you cry?
Can you imagine what it must be like for a provider to ask a good chunk of its referenceable clients to partake in one hour reference calls with 3, 4 or even 5 analyst firms?  Not only that, these same clients are being asked to provide even more detailed references to sourcing advisors and management consultants for their procurement and vetting processes. Hence, some of these referenceable clients are being asked to spend many hours of their time talking to analysts and consultants about the same old stuff. I have had several providers openly complain about the strain this is putting on them – and some are almost at the point of simply having to decline to provide any, as their clients are literally fed up with the whole racket and the demands on their time.
While these analysts can argue that providers should have lists of hundreds of clients they can use for referenceable interviews, when we get into emerging areas like analytics, mobility, social, digital, industry-specific processes etc, some providers will only actually have a handful of clients.  So going back to the same old well time and time again to reach those outer peaks of excellence in analyst graphs is becoming an increasingly impossible task that has now reached breaking-point.
Why this dog and pony show needs to change
1. The providers better at schmoozing their clients to pony up references win.  Some providers invest a fortune in their "red carpet" clients to ensure they will spend a good few hours each week singing their praises to the analysts.  This is nothing new – and most smart vendors have figured out how to game the system over the years.  However, where the demands on the clients time increases form 3 hours and month to 3 hours a week, the level of schmoozing required reaches new levels of tolerance, and even the cleverest of providers are struggling to stack the deck in their favor – they can't provide enough World Cup tickets or VIP parties at the Masters to keep everyone happy. But this also brings into question the impartiality of these references – everyone knows they are going to be given through pink-champagne-tinted lenses, so why some analysts even bother with some of them is beyond me…
2. Some analysts clearly do not spend much (or any) of their time talking with buyers if they are relying purely on provider references.  To the defense of the analyst firms, why should their analysts have connections with enough buyers in their covered industry to conduct credible assessments of provider performances?  They've clearly been making a ton of money employing analysts who live in a world of listening to vendor hype, so why should they correct-course and make sure they have their analysts spend more time in the real world of (gasp) talking with buyers?  If the provider side keeps funding these analyst firms to keep behaving in the same way, nothing will change and this situation will continue to worsen.
3. Some analysts don't even bother to include providers in their scatterplots if the vendor refused to "partake".   Yep – this happens, folks. How any credible analyst worth her/his salt can put out provider assessment scatterplots and leave out major players in their market is beyond me.  However, there are analysts who literally have no other way to "assess" provider performance if they do not have heaps of marketing guff and a few client attestations to lean on, so they just drop those vendors unwilling to pony up the references and "partake" in their assessment process from their report.
The Bottom-line:  The analyst business is caught in a vicious Catch-22 cycle and the only way to break this is to regulate it
Have some sympathy for the providers here – there are clients who make purchasing decisions based on analysts' assessments, so they have no choice but to jump through the ridiculous hoops some analysts are demanding.  Not only that, these vendors are forced to help fund these analyst firms so they can ensure they can monitor the analyst research and get enough face-time with the analysts to get them to portray them as accurately as they can hope.  So while the beast is constantly fed, this situation will only continue to exacerbate.
In a world where equity analysts can't even have a provider buy them a diet coke, why are so many of the industry analysts allowed to perpetuate this ridiculous racket of having providers fund them, and even do their "research" for them?  Surely when an industry reaching a quasi-monopolistic situation, like the industry analyst business has, it's time for fair play to be demanded?
The industry for technology and business services alone is over a trillion dollars annually (and that's just external spend, not internal).  Surely it's time for government to step in and demand these "research" processes are run fairly, and these analysts are doing their research appropriately? Doesn't the government have a duty to protect its business consumers to ensure they are getting far and balanced advice for critical business decisions that could significantly impact their futures?  Should firms peddling "research" need to to meet standards of quality and integrity  to which so many other industries are held?  Somehow industry analysts have escaped the real world and create their own rules and economy…
Posted in : Business Process Outsourcing (BPO), IT Outsourcing / IT Services, Sourcing Best Practises