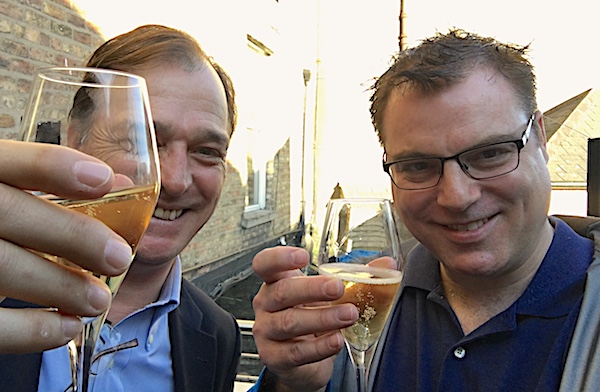 When you do something to change the status quo, you usually expect those who love the status quo to resist. So why on earth would Accenture's global leader for analyst relations, Allen Valahu, laud the emergence of the HFS TOP 10, when his firm is already hitting top right corners of all the analyst quadrants on a (seemingly) daily basis? Well, Allen publicly submitted to us his viewpoint:
"Good news. I believe the TOP 10 will allow us to have more regular and meaningful interactions with your team throughout the year. It will put less pressure on our clients as they will have more lead time to talk to the analysts. Finally, the ability to update HFS through timely structured briefings, demos, and reference customers as the opportunities arise throughout the year, is a much more targeted and strategic approach. Look forward to interacting with HFS in a more strategic way going forward."
In short, Allen is seeing the HFS TOP 10 as not only presenting the voice of the customer in a more meaningful way to customers, but it also enables analysts and vendor executives to engage in a less stressful – and political – manner. Where quadrants force a "lobbying" situation, where the outcomes of the matrix dots are entirely dependent on the analyst getting served up their vendor references within tight deadlines, dictated by the analyst firm, the TOP TEN frees up all parties from these stressful processes and interactions, as the analyst firm isn't 100% reliant on those vendor reference calls. This also refocuses the analyst/vendor relationship more around valuable conversation and strategy, and less around the "he said, she said" tactical bake-off, which the legacy quadrant model forces.
Bottom-line: Goodbye quadrants… it was nice while it lasted, but the industry has moved on
I have been overwhelmed with messages of relief and encouragement from many people right across the industry who are delighted to see a change to a practice that is tainted, tired and viewed negative by all and sundry. Only one vendor executive voiced objections, based more on the fact that their job is tied to quadrant management, and the HFS TOP 10 threatens to impact their cosy existence.
Full credit to Allen, who runs a tight ship of analyst relations executives to communicate their performance effectively. While the current system works for Accenture, it clearly impacts the quality of relationships with analysts, their own clients and their under-pressure executives. It's too stressful, drives far too many negative, defensive conversations, and, quite frankly, degenerates the whole balance and value of analyst/vendor relationships. While am sure it will take time for many people to fully get used to the more strategic methodology the TOP 10 brings to the table, having the market leaders immediately voice their support (and relief) is heartening.
Posted in : Uncategorized