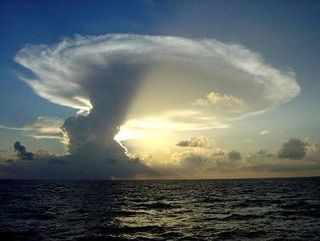 Despite the uncertainly and current gloom that is consuming us, these really are opportunistic times for the outsourcing industry.
Outsourcing thrives on mergers. disruption, corporate restructuring, cost-containment needs and business change (remember the post 9/11 outsourcing bounce). 
The financial services industry is finally ready for that change, and early survey results show this.  In addition, the majority of service providers are polarizing their sales efforts on the beleaguered sector to increase their market presence and defend existing business. Moreover, my optimistic side tells me that this bail-out package will be ratified by Congress, and it will drive a new culture of long-term change into the sector that will favor long-term ITO and BPO contracts that reduce costs and add core focus to re-emerged enterprises. 
Traditionally, this sector has been very reticent

to adopt much outsourcing outside of IT areas, but this meltdown will surely drive a new era of change, and an embracing of long-term cost-containment strategies.  Executives will need to be seen to be implementing radical change, and outsourcing fits the bill.  And while many firms will initially move into smaller-scope engagements, the major difference is that we will see firms adopting an outsourcing culture that they would never have previously contemplated.
Here are some key early indicators the industry is telling us:
Over 55% of financial intuitions expect to increasetheir expenditure on ITO and BPO services within the next six months.   The key areas where new investment will occur are currently (in order): 
(1) Applications outsourcing,

(2) Finance & Accounting BPO,

(3) IT Infrastructure Outsourcing,

(4) Banking BPO services,

(5) IT Staff augmentation projects,

(6) HR Outsourcing projects.
Let's cut to the chase:  the financial services sector has held back from many outsourcing opportunities in recent years through a stubborn resistance to change and a fear of losing control over non-core business processes.  However, with this nurtured recovery, executives have little choice but to embrace global opportunities that afford long-term cost-savings, access to process acumen and new technologies.   I can't wait to reveal the results of this survey next week.
Exciting times… hang in there -;)
Posted in : Business Process Outsourcing (BPO), Finance and Accounting, HR Outsourcing, IT Outsourcing / IT Services