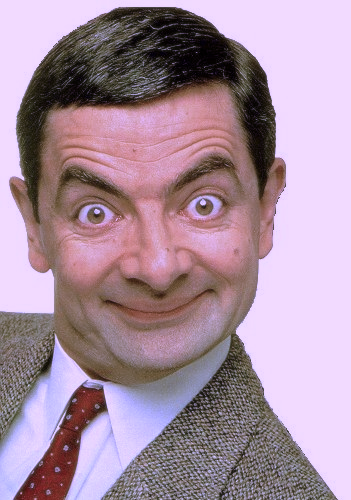 "Is nothing sacred anymore", I thought, as I received my 200th holiday greetings e-card from some person I have never heard of, trying to use the opportunity to have me tell me about his company's incredible achievements in 2011. Buddy – if you want to sell me something, or tell me how great your company is, just send me a pitch claiming you're the best – and I may even read it.  But pretending you know me and using that as the guise to get my attention, just incites me to press that delete button and not give you a second of my time.
This is just one example of how social media is driving the human element out of our business interactions.  There's just too much interaction out there, too much opinion, too much self-promotion and – let's face it – too many bloody people with seemingly nothing better to do. Come to think of it, I don't think there has been a time in my career when I've known so many people who I can't figure out what is it they actually do all day, how they make any money for themselves, or others.  And I can't figure out, for the life of me, why some companies pay some people to do what it is they supposedly do all day.
In fact, I probably spend more time avoiding people these days than trying to network with them – few seem to have anything interesting to say, any new ideas about where the world is going and simply are following the commonly agreed set of "industry trends" that most people have been force-fed by industry influencers who are running out of sexy new ideas (or ran out a while back, and are bumbling along on empty until they find something new to grab onto).
What happened to the times when peoples' opinions mattered – even if they were wrong, or were just plain off-the-wall?  Economic and political paralysis, exacerbated by inane electronic social networking has sapped so much of the passion, creativity and enthusiasm from our professional lives.  I find myself increasingly spending time with people who are interested in sport, music, movies or just playing with the kids, because at least there is enthusiasm and passion there.  But going out for dinners with faceless executives to talk about cloud-bloody-computing – and how it is going to change the world… without being able to explain why, just that it will, because they need to sound cloudy… don't get me started!
What we need is a dose of renewed optimism, that our world has an exciting future, that there will be areas for renewed growth, renewed innovation, renewed opportunities.  That we have exciting careers where we can constantly find new challenges and invigorating things to do.  Have you ever known a time when so many people cling to the job they hate because it's the only way they know how to make a paycheck these days, and are too nervous to even consider a new challenge?  Too many people are stuck in a professional status quo – and have been since the 2008 crash scared the professional lives out of so many.  I have lost count of the number of people who are just plain miserable in their jobs, have lost confidence in their management and their companies' offerings and directions, and are losing that spark and desire to find something that will give them that renewed energy and that passion?  Many people seem to be so jaded these days, and it worries me that they will struggle to ever be truly energized and passionate about what they do again.
So let's make 2012 the year of getting passionate again!  Let's dig deep to be honest with ourselves about what gets us up in the morning – what will make us look forward to going to work again.  Paralyzed politicians won't come with the answers, and neither will directionless corporate managers – only you can summon up the courage and passion to make a difference.  Take a risk – jeez, take a pay cut if you have to – but if you lose your passion for what you do, you'll find it harder and harder each year to get it back.
Posted in : Absolutely Meaningless Comedy