Fed up with even the hype being so overhyped, that even The MIT Media Lab is severing ties with a brain-embalming company that promoted euthanasia to people hoping for digital immortality through "brain uploads"? Yes really.
Then waste no time as we plan to steer you back to some version of reality next week with an unvarnished, unsponsored, unpuffed view of the world, where any spin if countered with a powerful forehand down the line: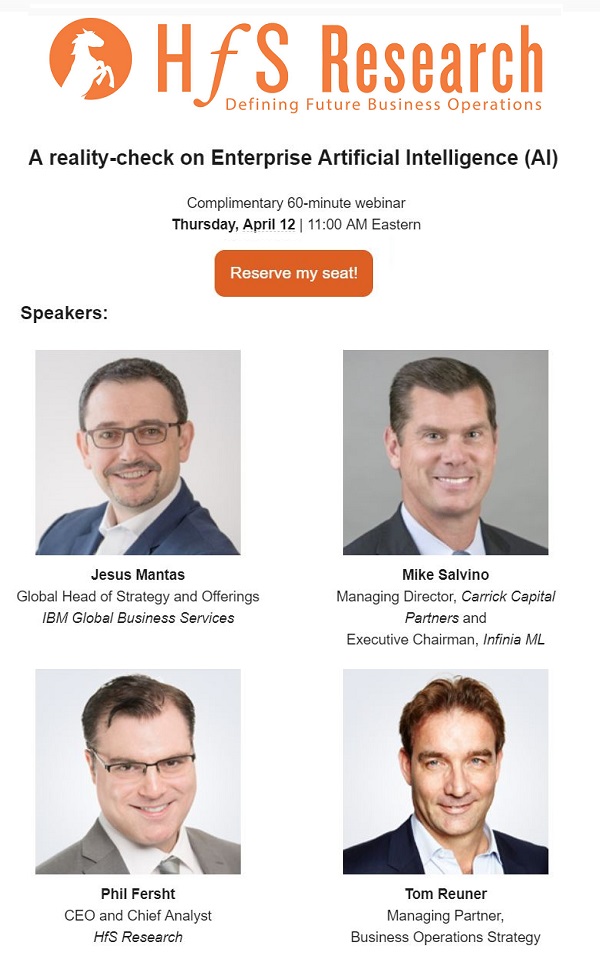 Click here to reserve your virtual seat now!
Posted in : Cognitive Computing, intelligent-automation, Robotic Process Automation