To celebrate the return of Horses for Sources, I wanted to feature an excellent piece submitted by Deborah Kops, who is embedded in sourcing folklore, having led global transformation efforts at Deutsche Bank and Bank of America and was also one of the founding partners at PwC's outsoucing division. Today, Deborah is Chief Marketing Officer for WNS Global Services, a leading offshore BPO provider. We will be featuring a lot of debate on the future of shared services / offshore captives and the road to BPO services over the coming months on this site, and Deborah's insight here typifies the approach many world class organizations are taking with regards to their sourcing journey. Take it away Deborah….
The microscope is on the performance of the estimated +2500 shared services operations worldwide now reaching performance maturity. What's next for these centers as the pressures of competition and globalization demand more and more…
'
Three to five years in, and step changes in performance has been achieved by consolidating back office operations in shared services centers (SSC). Aggregation of processes has yielded the benefits of scale and scope. Near- shore locations have delivered cost arbitrage and language capability. Best practices have been implemented end-to-end, resulting in standardization across both business lines and geographies. Business unit customers have adopted new ways of working. And the paraphernalia of good business management—dashboards, service levels, KPIs–have been put in place, supported by reasonably efficient governance routines. Has nirvana been reached?
Yet the C-suite is demanding more out of the shared services organization. Since outsourcing is no longer a dirty word, all delivery options are now on the table for consideration in order to reach the next level of performance. Corporate strategy could allow a spin off of the one or more of the centers, 'commercializing' the captive. Or the time may be right to embrace full-fledged outsourcing as a next logical step?
There is another, less radical option to evolve shared services—onsourcing could be the right answer for many organizations.
Moving select processes out of existing SSC operations to a more cost effective near- or offshore provider may provide the solution. In this scenario, the SSC management identify those processes which can be either 'lifted and dropped', or further improved, to benefit from the advantages of labor arbitrage and/or consolidation. SSC leadership retains control of delivery, managing a portfolio of services provided to the business.
Why 'onsource' rather than transfer the entire operation to a third party lock, stock and barrel, either through a services contract or a sale? Onsourcing provides an approach to outsourcing that gives a comfort to those organizations for which full scale outsourcing is difficult from a cultural, process complexity or regulatory standpoint. Process delivery remains under the control of the company's trusted services organization; services are then 'retailed' to the end user.
With control in the hands of the SSC, onsourcing results in a low risk, gradual approach to outsourcing, adjustable whenever. It can be structured within a framework contract and 'gated' according to the ability to manage the velocity of change.
A challenge of full-scale outsourcing is knowledge retention and customer intimacy. By itself, outsourcing a specific scope is not a difficult proposition; breakpoints come from the point at which the outsourced workflow connects to upstream/downstream client processes. Onsourcing preserves that knowledge because a client layer is still firmly embedded in the SSC, ensuring that corporate knowledge is retained, and delivery remains end-to-end.
Onsourcing alleviates investment in lower cost locations to sustain delivery economics. With a rapidly globalizing services landscape, corporations cannot afford an ongoing investment in program management, property, infrastructure, and local branding to attract qualified staff.
Successful outsourcing implementation requires a change in the capabilities of management. Good shared services managers have advanced their skills moving the corporation from vertical process delivery to consolidation. Onsourcing represents the next measured, step in evolving the capabilities of the retained team. Onsourcing managers become the 'switching station,' managing the expectations of the business by fitting the right 'made or bought' delivery solution.
Flexibility to adjust the speed of implementation of outsourcing is a key benefit. If business conditions change, the strategy can adapt. Alternatively, if the velocity or complexity of transactions increases, onsourcing becomes a flexible delivery mechanism.
Onsourcing also acts as a buffer to the inevitable politics surrounding the decision to outsource. Since the SSC is still the corporate provider of services, onsourcing can be implemented without angst to the business.
Who can argue with the benefits of transitioning quickly and containing implementation costs? Full scale outsourcing requires substantial investment in business case development, sourcing, and transition. Onsourcing can be implemented under a task order framework, justified by incremental business cases which can be approved quickly.
Onsourcing keeps the SSC competitive, and rate card increases static. More expensive, high touch, risky or complex processes can continue to be delivered by the SSC while onsourcing can offset increases in costs, reducing the inevitable noise that comes from the annual transfer pricing exercise.
Is onsourcing a new idea? No–just a simple term for the way in which many organizations would like to outsourcing business processes. Benefits to the SSC can be easily understood—continuous improvement at a digestible pace, avoidance of investment, lessened impact of change– with control in the hands of an organization with a strong corporate reputation. Many SSCs are seeing the virtues of incorporating selective or phased outsourcing into their delivery strategies. It's time to give the trend a name.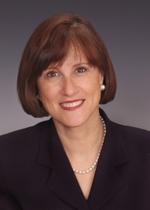 Posted in : Business Process Outsourcing (BPO), Captives and Shared Services Strategies, Outsourcing Heros