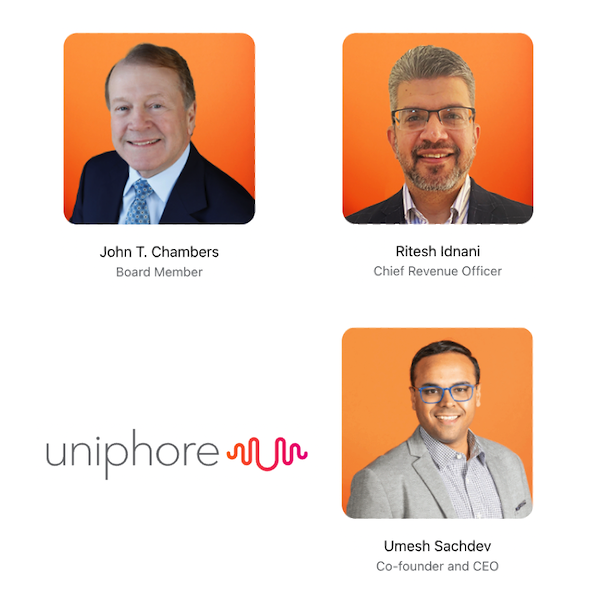 It's taken a pandemic to spark a revolution in how CEOs are prioritizing customer experience. The virtual economy we now live in demands real bridges between physical and digital worlds, so customers can engage in the way they want, and businesses can quickly to meet (and anticipate) their needs.
One company that is banking on the benefits of super-effective Conversational AI and how it bridges these physical/digital gaps is Uniphore, which is building a SaaS platform that enables businesses to scale their CX with real intelligence and automation, in tandem with the physical CX customers demand. And to add some spice to the conversation, Uniphore has just announced a $400 Million Series E Funding Round, which really emphasizes the growing importance of Conversational AI.
So I managed to get time with industry legend John Chambers, one of Uniphore Technology's backers via his firm JC2 Ventures, in addition to Uniphore's recent market-maker hire Ritesh Idnani and Co-Founder/CEO Umesh Sachdev.

John T. Chambers,
Founder and CEO, JC2 Ventures
Phil Fersht, CEO and Chief Analyst, HFS Research: You have made a career out of calling market transitions and seeing around corners, John… first as head of Cisco and now your own successful VC firm, JC2 Ventures. What are the areas you are seeing that are ripe for disruption?
John T. Chambers, Founder and CEO, JC2 Ventures: Every company and country in the world is going digital. Innovation is happening at an unprecedented rate and companies that do not constantly disrupt themselves will get left behind. At JC2 Ventures, we invest in startups that are leading market transitions by combining a business model shift with new technologies. We have found that those new market leaders are born from thinking bigger than others and, ultimately, securing more of the total addressable market (TAM) than those limiting themselves to solving only one piece of the puzzle.
There are a few areas we are watching particularly closely that are ripe for disruption. One area I am betting especially big on this year is AI and other emerging technology like edge cloud going mainstream. Conversational AI in particular is exciting because customer experience has never been more important to CEOs – even when companies were cutting expenses and freezing certain parts of their operations at the height of the COVID-19 pandemic, they doubled down on CX. Companies are finally recognizing that if they don't meet the expectations of their customers, they will simply leave and find another brand that will give them more personalized experiences that are faster and more enjoyable. I think we're just seeing the tip of the iceberg when it comes to the application of Conversational AI and I'm betting on companies like Uniphore who have a larger vision for the space.
Phil: During times of massive upheaval, John, you've anticipated the need for and created many new categories in your career. What is the recipe for success? What lessons have your learned over your career that you won't make again?
John: My only regret in my career is not taking more risks and dreaming even bigger. Next-generation companies can't be afraid to take risks – they should only be afraid of doing the right thing for too long because that is when you get disrupted. I know this firsthand from when the dot-com bubble burst – business had never been better and the data was telling me we should have been fine but I underestimated the impact and relied too much on doing the right thing. After that, people who had praised me as the best CEO in the world were questioning whether I could even do my job. However, in hindsight, I know we learn more from our mistakes than our successes – and that's why I coach my startups to have the courage to dream big.
It is key for companies today to identify their unique differentiators and how they can innovate in ways that no one else can. This means it is part of the CEO's job to not only communicate their vision for the company – but also get everyone else on board, so the entire team is working towards a common goal. Companies must move with speed; they must be good at acquisitions; and they have to embrace empowered partnerships, especially with startups, to deliver value from that vision even faster for customers.
Platforms and visionary companies build the future, not silos of solutions. When establishing new categories, some companies take a narrower view, but visionary companies have a broader view. The CX industry is changing quickly and customers are demanding more from the brands they interact with. Uniphore is bridging the gap, allowing companies to automate certain tasks so customer service can spend more time on interactions that really require human intervention.
Phil: The business world has changed dramatically over the past two years, creating tremendous opportunities, specifically for Conversational AI. What are some companies doing right to maximize the value of Conversational AI for huge successes and what are others NOT doing that will lead to failure?
John: Customer-centric companies are the ones that will succeed in the long run. I have long thought that the best way to learn what you should or should not do as a CEO is to pickup the phone and call your key customers. CEOs often spend too much time, especially during times of crisis, looking at the data and relying on the numbers to tell them what to do next. In reality, it's the existing customers that have been with you a long time that will be able to give you insight into what will really move the needle.
Customer-driven insights are only possible when you nurture the customer experience and create a value exchange. At the beginning of the pandemic, many companies had their entire business models upended. Those that did well were the ones who pulled back from growth and insulated – and learned from – their existing customers. Conversational AI has benefited from this because platforms like Uniphore's are always learning and getting smarter based on how the customer interacts with the technology. There is truly no limit and the companies that will win are focusing on that larger vision and taking a platform approach across multiple areas.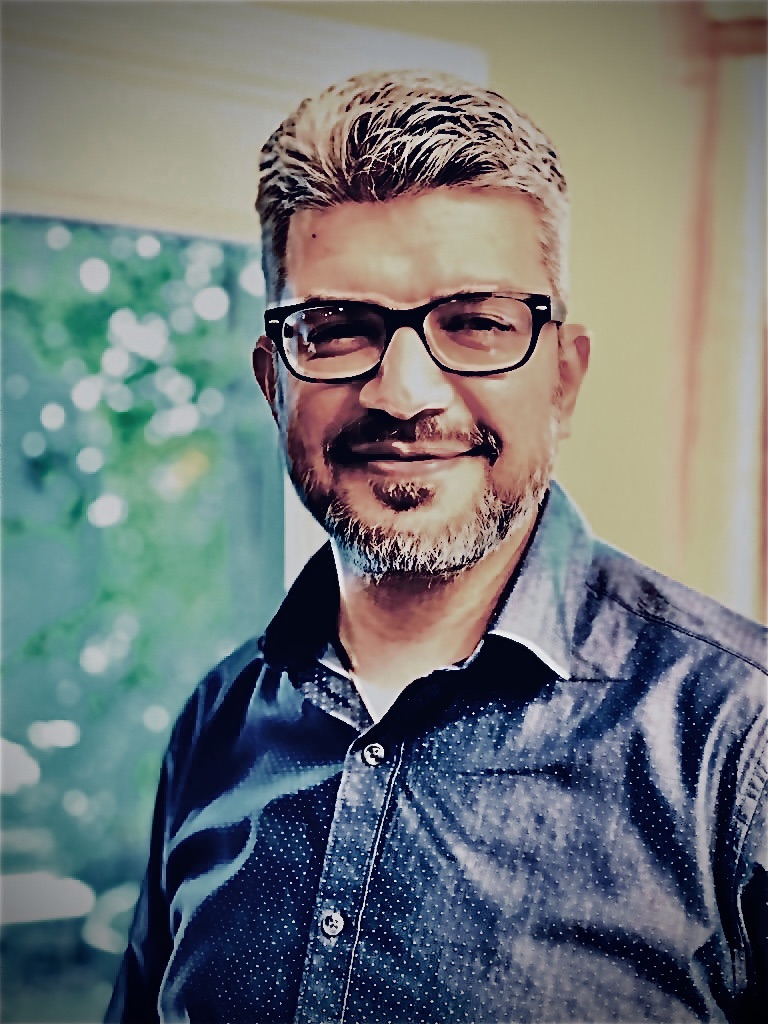 Ritesh Idnani, Chief Revenue Officer,
Uniphore
Phil Fersht, CEO and Chief Analyst, HFS Research: CX has been heating up across the enterprise for quite some time and doesn't appear to be slowing down. How can a redefined Conversational AI solve these challenges?
Ritesh Idnani, Chief Revenue Officer, Uniphore: Historically contact centers faced massive challenges managing call volumes, agent turnover, long hold times, untrained agents, and high agent turnover. One of the earlier solutions that surfaced were basic voice bots that were used to do some initial screening and solve routine or standard customer inquiries. Since then, chatbots have also been brought online to work with people over text or instant message platforms. Early versions of self-service chatbots were primarily rules-based and what many enterprises and outsources found was they were challenging to implement and even harder to prove an ROI.
However, with the growth of AI, and advanced applications that use NLP and RPA, Conversational AI has enabled contact centers to now view self-service as a strategic channel to drive NPS, CSAT scores by predicting the intent, sentiment and emotion of the customer, thus eliminating friction in their journey and driving a better CX. Broader Conversational AI accomplishes this by taking a holistic view of the customer experience across the board and applying AI with Natural Language Processing technologies across both voice and digital channels. While this is still the predominant usage of conversational AI in contact centers today, we think there is an opportunity to leverage the same technologies on the agent side and drive automation of repetitive agent tasks such as after-call work, call notes, promise management etc. That would be the next natural evolution of conversational AI in contact centers.
Phil: What happens when enterprises take a limited view and see Conversational AI only as an offloader of call center traffic. What was the impact on their business?
Ritesh: Customer satisfaction and NPS is often viewed as a strategic imperative of contact centers. Thinking about conversational AI primarily as an offloader or call deflector defeats the purpose as it brings in friction in customer journeys which drives down CSAT and NPS scores.
Customer satisfaction and NPS is often viewed as a strategic imperative of contact centers. Thinking about conversational AI primarily as an offloader or call deflector defeats the purpose as it brings in friction in customer journeys which drives down CSAT and NPS scores. The businesses of the future will have self-service along with high-touch contact center agents. The pandemic has shown that with volumes to the call center actually has gone up significantly. Conversational AI, therefore, has to not just help contain calls but also help amplify the contact center agent experience by keeping the human in the loop to deliver superior business outcomes.
Phil: Why did you leave a large, successful company like Tech Mahindra for a wild Silicon Valley startup? How will your background in business process services impact Uniphore? Don't these tech startups prefer to hire dyed-in-the-wool techpreneurs?
Ritesh: I had a fantastic time during my 5 years at Tech Mahindra growing a flat business by more than 2.5 times. As a business practitioner, I had a ringside view of the power of  technology to disrupt the way traditional services were delivered and impact CX. CX was a boardroom priority for each of our enterprise customers and I felt we were still at the first innings of a large addressable market with significant headroom for growth. Uniphore as a partner had a broad platform across the entire lifecycle of a conversation, a growing list of enterprise customers, visionary founders and a great board and set of investors. My experiences had helped businesses to scale to the next level and I felt there was a tremendous opportunity to leverage those experiences and bring them to Uniphore.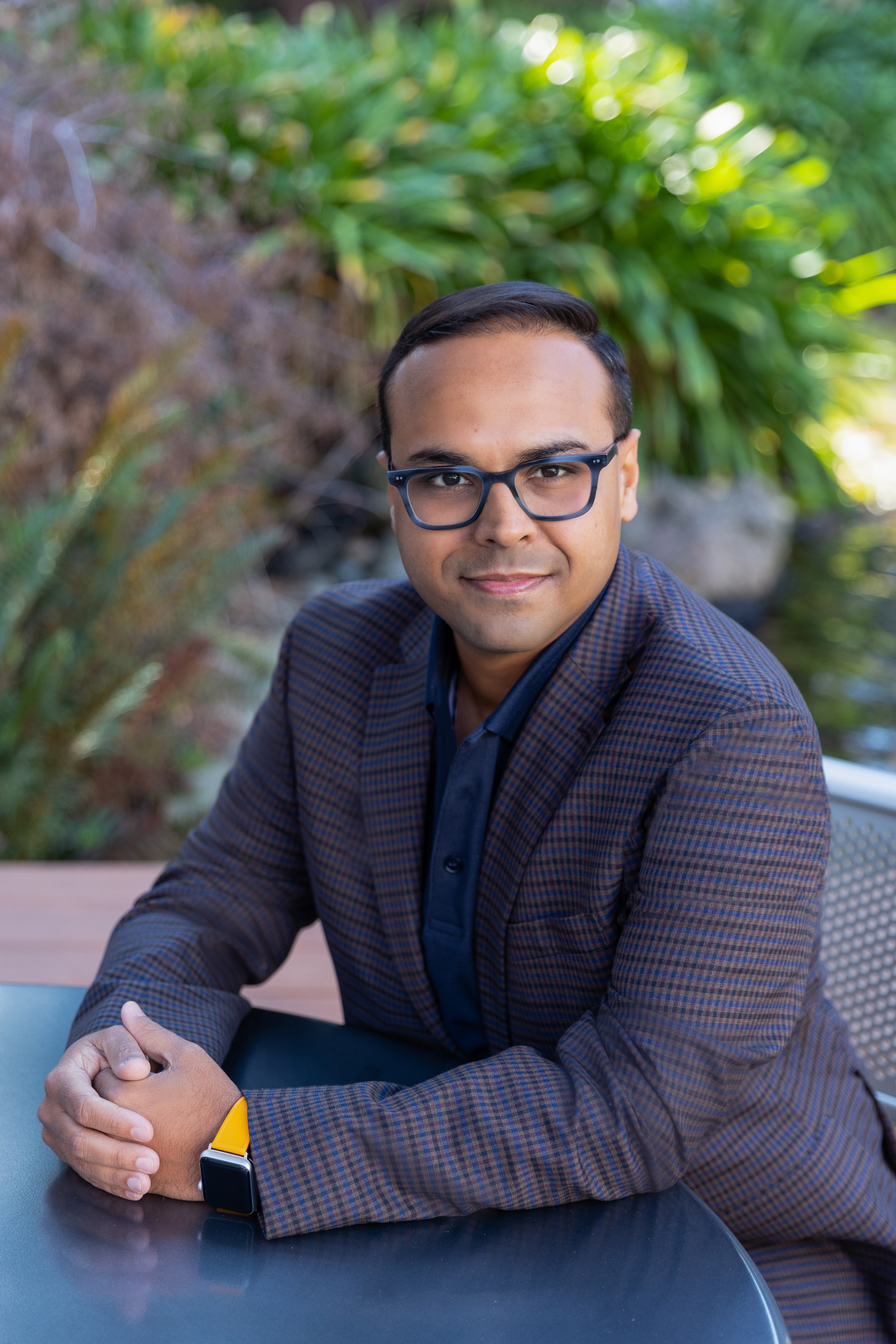 Umesh Sachdev,
Co-Founder and CEO,
Uniphore
Phil Fersht, CEO and Chief Analyst, HFS Research: Umesh – do share how you got into this space – was this your dream when you were growing up?
Umesh Sachdev, Co-Founder and CEO, Uniphore Software Systems: I wanted to be an astronaut, truthfully. I was always enamored by SciFi, and I loved watching all those typical movies and shows. I'll admit it; I was a Trekkie. But more seriously, that entire area of AI and getting machines to understand us as they did in those fantasy books and movies really intrigued me as a kid; and I always wanted to explore that. Uniphore gets me closer to that dream.
Phil: It seems like you pretty much founded Uniphore straight out of college! Were you always focused on conversational AI, or has this evolved over the years?
Umesh: We founded Uniphore to bridge the digital divide between humans and machines. In 2008, my friend and co-founder, Ravi Saraogi, and I recognized – while we sat in a lab in college – that millions of people would be left behind in the digital age because they could not use traditional text-based interfaces.
We began our pioneering work together on the use of voice technology which allowed people to have better conversations with the help of machines. The demand generated by the next billion internet users motivated us along the way and led us to create our technology.
From our early innovations, we've built a robust system that continues to evolve, and today we offer a complete SaaS platform that extends beyond customer service and focuses on the intersections between conversations, AI, and automation across the entire enterprise. We are growing quickly, with operations in 12 countries, and our platform serves some of the biggest enterprises in the world with more than 100 language offerings.
Phil: You would think that with so much attention on conversational AI, there would be agreement as to what is necessary to help the business move forward. Why is that NOT the case and how would you define Conversational AI?
Umesh: Yes, this ties back to previous notions and definitions of conversational AI, which we believe are very limiting. From its origins, the idea of Conversational AI has stuck in the minds of many as mere chatbots. We all know chatbots are very serviceable, but they also have limitations and can't fully deliver on promises. With this in mind, Uniphore's taken a platform approach, which has expanded the definition as we've advanced and delivered Conversational AI's capabilities across both the physical and virtual enterprise. Our software-based platform is meant to augment human capabilities – using the best of machines – but prevents, through automation and AI, the cycle of customer (and agent) frustration often caused by chatbots.
Our conversational AI today has emerged as a byproduct of natural language processing (NLP) software to analyze natural human language and speech; AI's prediction of communication patterns based on the data inputs; and machine learning (ML) that enables AI-based systems to "learn" without being explicitly programmed. Newer low-code/no-code tools additionally help business developers to implement these technologies without expensive IT infrastructure. The combination of technology we've refined along with that we've acquired has opened up entirely new possibilities combining AI, automation, computer vision and tonal emotion.
This broad and solutions-based approach supports customers in achieving their business priorities: improvements in customer satisfaction and loyalty, the productivity of call center agents, reduction in operational costs and improving overall operations through streamlined CX. As a result, the use cases for Conversational AI are not limited to the contact center but are increasingly benefiting a variety of industries and powering a range of applications across every conversation in the enterprise.
Phil: Uniphore is one of the fastest-growing emerging tech companies, recently being recognized by Deloitte as a Fast500 winner posting over 500% growth. What makes this company unique in your view?
Umesh: Uniphore is different because we are the first and only to do what we do. We've combined conversational AI, workflow automation, robotic process automation (RPA), low-code/no-code capabilities and a business developer user experience to create a best-in-class platform that transforms and democratizes the customer experience.
Moreover, we're experienced and focused. We've been investing in deep tech and AI for many years and have used our patents as the genesis for our technology. We've spent twelve years building and refining our AI models, which has created faster deployment and a deeper understanding of the complexities within each industry we serve. And we are the only player to combine conversational AI, RPA, and workflow automation to capture and fulfill promises.
In simpler terms, we go beyond customer service and service the entire front office of the enterprise by providing value in every interaction and through optimization of each conversation through AI and automation.
All of this comes together in the only platform that combines computer vision, voice AI and tonal emotion to ensure that every voice is truly heard, tying back to our original vision that we can bridge the gap between people and machines using voice.
Phil: What's next for Conversational AI? What are other areas it will impact that others are not taking into account?
Umesh: We've taken the approach of first focusing on the contact center, where we've built out a strong portfolio of solutions for agent assist/analytics, self serve, voice authentication, security and robotic process automation (RPA). We firmly believe that the platform is the best approach over point solutions, which are only focused on meeting one singular business need. So, what we offer now is very comprehensive and has tremendous legs. For instance, agent assist isn't just limited to the contact center; we can assist others in other industries. Agent assist is analogous to sales assisting, and agent coaching is analogous to sales coaching. The solutions are broad-based and applicable to nearly every industry: from marketing and sales to human resources, telco, healthcare insurers/payers, education, insurance, financial and legal institutions, and more.
The conversational AI space is much bigger than it's currently being scoped. We are capturing much of this depth already with our platform and have invested strategically in building a broad and comprehensive architecture. There are a lot of use cases to capture, and the broadest platforms will win out.
Phil: Thank you guys for your time, looking forward to sharing these insights with the industry!
Posted in : Artificial Intelligence, intelligent-automation, OneOffice