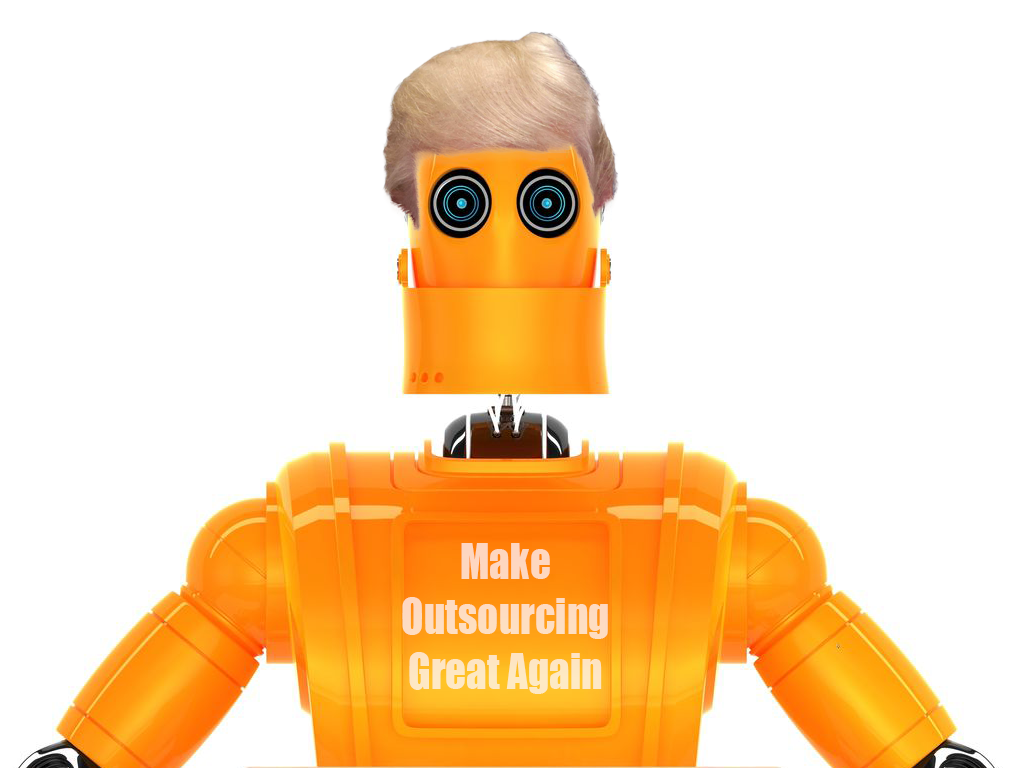 There's only one thing in our world that keeps Donald Trump off the headlines… of course… it's good ol' Infosys!  Yes, folks, we actually seem to care more about who is attending these board meetings and squabbling about the cost of refueling the company jet, than the nuclear warheads currently pointed at Pyongyang.  
Yes, people, the $10bn Bangalore-headquartered outfit is trumping Trump in the media… an exclusive on what Murthy had for breakfast is far more interesting these days than the handbag Ivanka just purchased.  And the eighty-seventh article analyzing just why poor ol' Vishal wasn't quite leaping for joy every morning during his tenure, is clearly more impactful to our lives than the US government potentially shutting down, because Donald wants his wall built…
But there is a solution:  Donald Trump can avoid impeachment, quit the Prez job and take the reigns at Infosys. Where better to make something great again, where he will hog the headlines more than anyone has… ever!  Just think:  Trump + Infosys… we will never need to read about anything else again. Ever.  
Why this would be Donald's dream job:
1) Build a wall around Electronic City to keep out the TCS and Wipro headhunters.  Then rename it Trump City.
2) Repeal Murthycare without the need for any new ideas.  Just get rid of it and think of something later.
3) Tweet incessantly about how much he hates Abid, Frank, Premji, Vishal, Meg, Ginni, Murthy… 
4) Ban the Times of India and Livemint from all press briefings – only allowing in the new Trumposys Monthly magazine
5) Invest the whole $6bn warchest in Infosys Russia.  Including a state-of-the-art Kremlin Lab that Putin can open personally
6) Put Sean Spicer in charge of the Artificial Intelligence strategy
7) Impose a travel ban on all robots to keep the FTE model intact
There you have it folks… bring on the Trumposys!
Posted in : Absolutely Meaningless Comedy