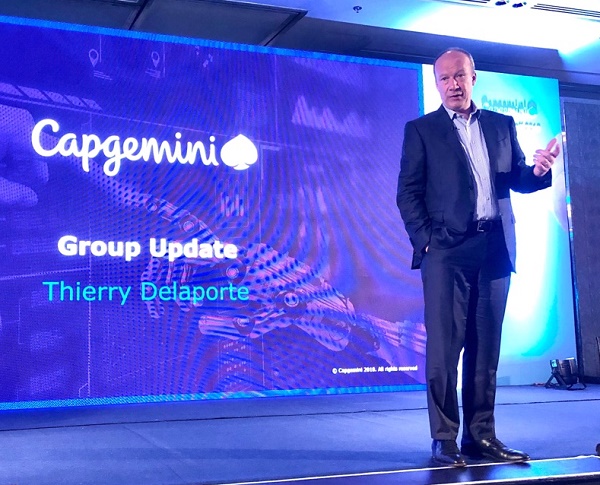 As we discussed just before this virus changed our world (see post), Wipro's next CEO appointment after Abid Neemuchwala had to be someone with teeth and a preparedness to be ruthless. While I know the post upset a few people at Wipro, they clearly read the piece and its Board acted in a similar vein. If anything, the current economic and health crisis may have even driven the board to look harder at a leader with discipline and financial acumen. They seem to have got one, who was ready to make the move.
Wipro goes for a strong operator to make tough decisions who is ready for the challenge
The Wipro board was clearly determined to bring in an outsider to make some changes to the company leadership team, organizational structure, and culture, even though there are some strong internal candidates such as Milan Rao and Rajan Kohli. The search was extensive, lasting several months, and the pandemic clearly slowed down the whole process. Moving for Delaporte, a dyed-in-the-wool Capgemini man with a strong operations and finance background shows Wipro is keen on playing it safe as the industry goes into a long cycle of volatility as we (eventually) emerge from the Covid crisis and deepening recession.
However, unlike the appointment of Salil Parekh at Infosys, another ex-Capgemini executive, we expect Delaporte to make some aggressive changes to the firm. He has a reputation within Capgemini for being a tough, ambitious leader and he was clearly very upset when he lost out in the CEO battle with Aiman Ezzat. His relatively quick move to Wipro shows he is determined to lead a major IT services business, even at a time when travel is challenging and the business climate highly uncertain.
It's time to break up old fiefdoms, re-energize the leadership talent and make up lost ground to some of the Tier 1 competitors
Delaporte now has a major challenge to break up some of the industry fiefdoms that have plagued Wipro over the years and bring in some new blood to reenergize the firm. He also has to embrace some of the firm's leadership talent, such as Rao, Kohli and Adlakha, to ensure they have fresh motivation and energy for the challenging times ahead. The extended time this search took leaves Wipro needing to play catch-up with the likes of Infosys, HCL and TCS, so Delaporte needs to move fast. He will also need to make some big decisions surrounding potential acquisitions as the industry goes through its biggest-ever shake-up.
The Bottom-line: A surprise for many, but a leadership decision made with clear intent – and a lot of patience
While the decision to move on Delaporte is somewhat surprising, especially with his living in France and having a lower profile than other potential candidates like Omar Abbosh, it does indicate the determination of the Premji family and the Board to go for outside blood to make some tough changes to the firm. Being the first non-Indian to lead the firm will be a major change to the firm's culture – especially when you consider only Cognizant opted for a non-Indian to lead their business (from the India-heritage majors). But maybe… just maybe… this decision will prove to be a smart one for a company with a tremendous heritage and a family-owner who has given so much back to his country.
To conclude, Delaporte is core services and a proven tough leader in the space (and talk to anyone at Capgemini, he is highly respected). The only thing I worry about could be his French base, but it may actually strengthen Wipro's footprints in Europe (esp financial services). Plus he's a good M&A guy and oversaw perhaps the only successful services merger over the last decade: Capgemini + IGATE.
The more you look at this, the more it starts to look like a bold, shrewd appointment. Give Thierry some time and we can revisit this decision with the lovely power of hindsight…
Posted in : Business Process Outsourcing (BPO), IT Outsourcing / IT Services