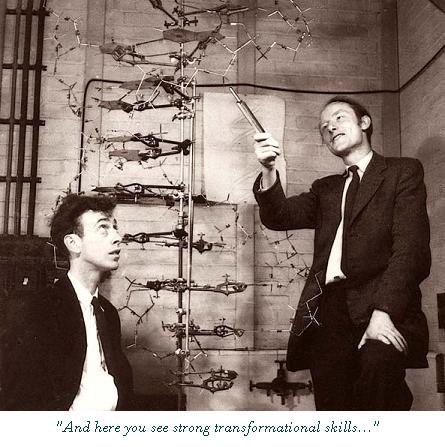 I spent much of last week at InsofysBPO's customer summit in Baltimore.  Infy always does a good job with their events – they bring their customers together and encourage open, unstructured debate, where the good, bad and plain ugly about BPO and ITO are openly discussed.  They know the best way to win business is through baring their DNA to customers and encouraging them to trust and want to work with them.
They also invited some industry personalities to wax on about their vision for the future – and some predicted rampant "consolidation among suppliers".  I say they are wrong – they are clinging to their knowledge of the past and are not re-adjusting their perspective to the present.  I'd be surprised if we ever see
another merger like EDS/HP for a very long time.  I don't even think we'll see a lot of smaller-scale service provider mergers.  And you can call me on this one if I am wrong.  I've seen a couple of providers hawking themselves on the market for a while, and they're struggling find a buyer.  I don't believe this is about a price/stock-swap negotiation; I believe it's because they aren't bringing the right stuff to the table anymore for the new breed of service providers.
The way to win clients today is to show them what you're all about, what you stand for, what you believe in, and what your customers really think of you.  I see this style being reflected by a handful of service providers today - and it's not a staged selling strategy: it's actually real.  These providers generally want the platform to present their passion, energy, dedication, and willingness to improve to their prospective customers.  And more and more these days, customers can detect real passion from service providers during a pursuit process, as opposed to the salemanship of "going through the motions".   Today's branding in services is far more about the culture of the delivery staff customers will be working with, and less about tag-lines, sexy marketing and past reputations.
What I am also learning myself, is the future direction of our industry unraveling.  It's no longer simply about scale.  I still hear the daily rumors about whom is buying who, but I barely believe these anymore.  ITO and BPO is about culture and industry specialization – tell me where you can buy that these days?  You don't buy it, you build it – and you build it buy partnering with new clients and assimilating their knowledge and talent into your own culture. 
Today's battle-ground is largely focused on transactional deals, but the new differentiators are centered on industry knowledge and expertise.  Most of the leading service providers today can put on a good show for basic application development, or transactional finance / procurement / analytics work.  But which of them can boast genuine industry expertise where they can align specific business knowledge with process transformation, underpinned by technology integration expertise?
The only way these service providers can develop this expertise is through smart client acquisitions, where they can re-badge personnel with intimate industry knowledge and share this intellect across other delivery staff.  You can only acquire this knowledge when you invest in new clients, as opposed to buying up new scale with transactional contracts, accumulated from yesteryear's' engagements.
It's time for new thinking, not the same old mentality of biggest is always best from the old-school…
Posted in : Business Process Outsourcing (BPO), IT Outsourcing / IT Services, Outsourcing Events