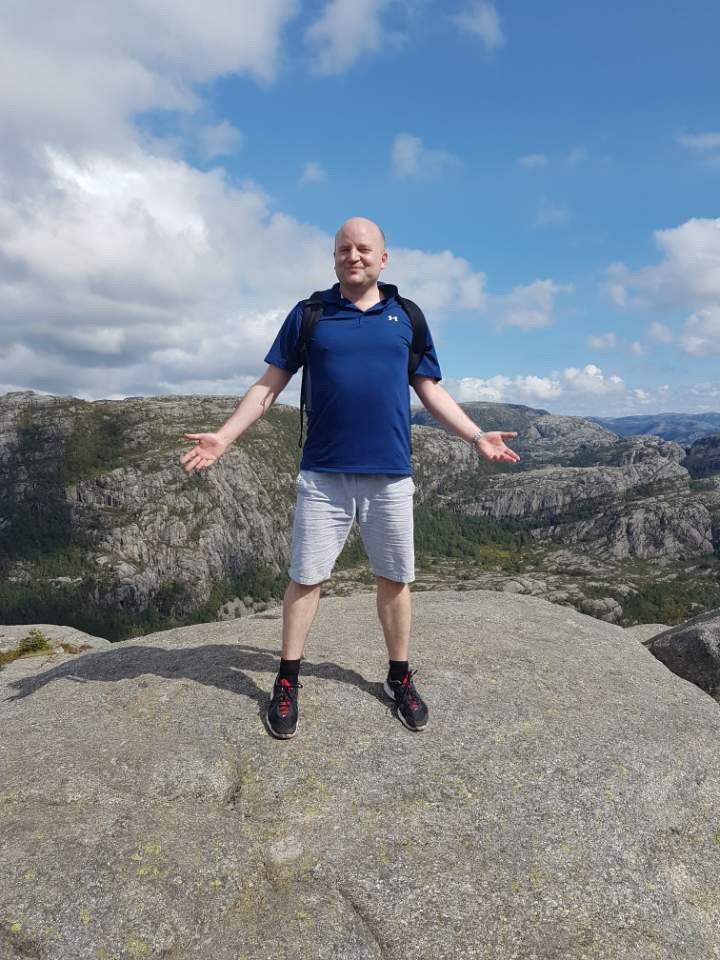 We've run twenty leadership summits at HfS over the last few years and am sure most of you who've been to some of them love the candid conversation, the zero-selling ethos and absence of plastic booths and cardboard PowerPoint presentations. However, what most people haven't realised is we've never dedicated staff to running these fulltime, and all we really had to do was invite our network, put together great people to speak and provoke some terrific debates.
However, we really want to start having a series of intimate regular roundtables across New York City and London, where we can drill into the hot topics du jour that we all love so much, such as Intelligent Automation, Blockchain, the Digital OneOffice etc. But to do that, there are precious few characters in the world who have the tenacity, network and charm to make these happen… and we managed to snag one of the very best, Steve Dunkerley (see bio), to run these for us.
I have known Steve for 15 years and have always enjoyed some of his terrific CXO roundtables, where he has this uncanny knack to bring some serious hitters together in one room. So when we had the opportunity to bring in the best guy in the biz to lead our summits and roundtables, we had to convince him join the HfS family and not rekindle his karate career…
Steve – it's just terrific to be working with you at HfS after all these years! Can you share a little about your background and why you have chosen C-Level events, research and strategy as your career path?
Hi Phil, it is a pleasure to join the HfS family.
In terms of my background, my life really began in 1999. This was the year I met my wife to be, got married and started my B2B media career having earned a degree in communication studies a while before that.
From 1999 until the end of May this year, my employer was the company that is now known as Compelo. I was initially responsible for industry specific publications in the textile, water, food and MedTech sectors. Then in 2005 my attention turned to the office of the CFO with FDE (Finance Director Europe) and its sister title Future Banking.
My role was initially commercial, whereby I positioned providers alongside appropriate commissioned content. Then I became more focused on editorial strategy across multiple media, whereby I sourced and interviewed CFOs on a particular topic and then brought them together in a briefing or roundtable setting. I have organised dozens of these types of events across Europe and have had the pleasure of introducing top CFO speakers such as Graeme Pitkethly (Unilever),Iain Mackay (HSBC), Laurence Debroux (Heineken), Natalie Knight (Arla Foods), Koos Timmermans (ING), Andy Halford (Standard Chartered), Brian Gilvary (BP), Imran Nawaz (Mondelez Europe and soon Tate & Lyle) and most recently Gilles Bogaert (Pernod Ricard).
Aside from the thrill of bringing leaders together for them to share their pain points and ideas, I also enjoy hearing about the personal and business victories that were a direct consequence of attending an event.
So why did you choose to join HfS… and why now?
Well Phil, aside from your mastery in persuasion, outsourcing, automation and digital have been a reoccurring theme at my events, so moving deeper into this space with a research firm like HfS was a logical choice for my career path.
What distinguishes HfS from the competition is its pioneering nature in addressing topics before anyone else, as well as its reputation in the market. For example, it seems that most of the press releases or magazine articles I read concerning IT or BPM services typically features HfS' opinions before any other analyst. Also, on a number of occasions at my events, speakers have actually referenced HfS statistics in their presentations.
While I chose HfS, you of course chose me too. It's always a two-way thing. I'd like to think that when you have spoken and moderated at my events, you have been hooked by the event experience – especially in terms of the seniority of the participants and the quality of the content.
So where is the industry right now, Steve? Do you see us in a transitional state, or is something else bubbling to wake us all up?
Looking at the service providers, it used to be all about who had the biggest headcount to serve clients from a labour arbitrage perspective. As headcounts haven't really receded despite the potential job displacement associated with the RPA & AI movement, I definitely see the industry being in a transitional state. Enterprises seem to be still applying RPA in a tactical way for very specific tasks. That said, there is massive interest in these type of change agents judging from massive audiences you have been speaking to at the recent Automation Anywhere "Imagine" and Blue Prism World conferences
This, together with the what I have also been hearing from CFOs at my recent events and the compelling messaging from the vendors via HfS POVs, it's only a matter of time before things take off. Many CFOs are very excited about the potential of blockchain to revolutionise operational finance, so I see this one bubbling away nicely and is one of the topics that personally interests me most at the moment.
So what can we expect to see from you at HfS… can you give us a little snippet of what you're going to be working on as you develop our FORA Leadership Council, roundtables and summits?
One of the key objectives for me is to assemble a council that is made up of enterprise leaders that are in tune with the OneOffice framework as well as domain experts in areas such as blockchain that can move the conversation forward. For this I will work in collaboration with Karel Franchois, who is in charge of the FORA membership programme, which is an annual subscription service that has been designed to enable enterprise leaders to have access to the HfS blueprints and data as well as join the exclusive 'invitation only' events throughout the year for a nominal fee.
At the recent FORA Summit in Cambridge I was delighted to have invited leaders from two of the biggest companies in the area to be the keynote speakers. Tim Pullen, CFO, arm and Steve McCrystal, VP GBS at AstraZeneca both provided some great insight as to how their operations are evolving in a time of rapid growth and digitalisation. I also managed to interview them both before the event to and hear first-hand about the journey they have been on Click here to read my interview with Tim.
For the remainder of the year and in 2019 I look forward to working with you in order to help assemble another stellar line-up for the New York FORA Summit in December and the London Summit in March 2019. I am also pleased to confirm the leadership roundtables are starting to take shape with one scheduled for 17 October with you and Derk Erbé at the helm.
For those FORA members that can't attend the events, I will interview as many of the speakers and participants as possible either before or after the event and share content that can keep FORA members abreast of what was discussed. I also want to involve HfS analysts in content creation, so one example of this is a video interview I am planning with Sandy Khanna, Managing Director, Group Business Services from BT in collaboration with Elena Christopher from HfS, who has just published an in-depth Telecom Blueprint. Sandy will be joining the roundtable on the 17th October, so I look forward to welcoming him and 14 others to this exclusive event as well as collaborating with the new HfS digital content lead, Hannah McBeth to drive useful output.
And finally, is the analyst industry as exciting as it was 10 years' ago?
10 years ago, analysts were the gatekeepers of the most desirable enterprise information – they were the popstars of content. This is also true to some extent today, although the democratisation of information via public blogs, google and freemium access to HfS – for example – has levelled the playing field. That said, the digital paradigm is moving at a tremendous speed and is getting ever more complex, which means the analyst is always going to be in demand – breaking down the complexity and serving clients in a more sporadic ad-hoc basis. If anything, quality analysts who can simplify the big, complex and (sometimes) thorny issues are more valuable than ever – but they need to demonstrate real enterprise use cases and clearly define the market, not add to the confusion!
Welcome to the analyst community, Steve – am sure you'll find HfS a fascinating laboratory for observing the next phase of this industry!
Posted in : OneOffice