I am constantly surprised by how many times I get pulled into the "captive versus outsource" debate. I thought this one was settled long ago, but it seems many firms are still trying to go it alone. If you are a well-resourced firm which has a set of processes that need to be kept inhouse, or are core to your business – and you can save substantial costs by moving these processes offshore – then my advice is to maintain a captive center. However, make sure you have the local management expertise to hire the staff you need and develop career plans to retain them. If you are a top tier brand, you stand a good shot at running a successful captive operation, but if you are a lesser-known firm with a small global presence, you will struggle to retain and develop your staff in this intense offshore environment. There are many firms which still persist in funneling low-value administrative processes into their captive centers, where you have to question the business case of doing so. Utkarsh Rai, in his guest post here entitled "offshoring secrets" does an excellent job surmising how challenging and expensive it is to run your own captive operation in India. Utkarsh has spent most of his career managing offshore operations and here are some excerpts (and these are best-practices, not warnings):
Attracting Talent: Providing an excellent work environment, a challenging work and a competitive compensation and benefits package are important in attracting the talent

Cost of operations: For the last three four years the salary raises have been given to India employees in the range of 15-20%. But this does not translate into the payroll cost. The annual payroll cost increase can be around 5% or so, depending upon the type of growth in the headcount.
If your company runs an offshore captive, ask yourself the following questions:
1) Is the work being performed in the captive truly core to our business, or could we move it over to a third party?

2) How much risk are we exposing to our business by transitioning the captive operations over to an outsourcer? Can we work with the outsourcer to manage the transition process to ensure there is a smooth transition of people and operations?

3) By selling off our captive, how much can we save over a 5 year period?

4) What is our option-value in the future if we want to take some of these operations back in-house?

5) How severe is our attrition rate, and how does this impact running costs and quality?

6) Is the captive truly a part of our global organization, or is it really a distant support center that doesn't play a core role in our day-to-day business operations?

7) How much management time, and how much cost, is spent flying senior executives over to offshore locations to oversee low-value processes such as accounts payable, help deck support etc.?

8) How much experience with offshoring do our firm's senior executives currently have, or are they learning it by trial and error and substantial cost to our organization?

9) How complex is it to transfer knowledge from our parent operations over to our offshore operations? Wouldn't it be cleaner and easier to move the work to a third party outsourcer, who will take on the work they are contracted to do?

10) Is it worth keeping our captive, but re-locating it to a more appropriate location? And what are the costs / benefits associated with doing that?
Alternatively, look at the Aviva model, and get a third party to build your captive for you with the future option-value of selling it to a third party. However, with the amount of captives currently operating, my prediction is that the market for selling captives will be pretty much dusted in 2 years… so is this a sensible option?
The outsourcing providers are primed to grow through two channels: (1) buying captives and (2) taking on business from firms with no offshore or shared services support. If you already have an established captive you have a compelling option to investigate over the next 18 months: do you sell it to one of the ambitious outsourcing providers looking to grow their business? If you have a well established captive operation now, you are in a lucky position. The outsourcing firms prefer to acquire captives to grow their businesses, than acquire each other (as discussed here). With a limited number of captives currently up for sale, you will find a handful of outsourcing providers interested in your business – and you could make a tidy windfall from the sale. They will take from it what they need to run your business, and utilize some of the resources to support other clients. They also have the advantage of running your captive virtually by integrating it into their multi-location delivery infrastructure, that can cater for multi-lingual support and a whole variety of IT and business processes that you can't often manage from a single location. You will also minimize your business risk by having these services run by an experienced provider with a multi-location delivery strategy.
This discussion between Genpact's European leadership and Michael Jones, editor of Finance Director Europe, raises some compelling arguments in favor of this virtual captive model that Genpact has successfully developed during its recent hyper-growth. Other leading providers, namely Accenture, IBM, HP, ACS, Cap Gemini, Infosys, TCS and Wipro, are also extremely adept at delivering services from their multi-location infrastructures. The other major advantage of selling your existing captive is that transition is far less painful for both buyer and provider. Retaining key staff is often less challenging, as working for a services firm, rather than a captive, can often provide a more compelling challenge for the offshore professional.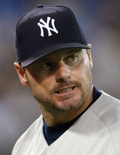 '
' Have you evaluated whether you should go captive, or just sell out altogether?
Posted in : Captives and Shared Services Strategies