We still haven't quite forgiven those of you for not being one of the 1,200 people who signed up to hear six of the most influential IT and business services savants debate on the future of sourcing and services.  I mean - what else were you doing?  Was it really that important?
However,  in our spirit of forgiving even the unforgivable, here's a replay of the event - just click on the image below: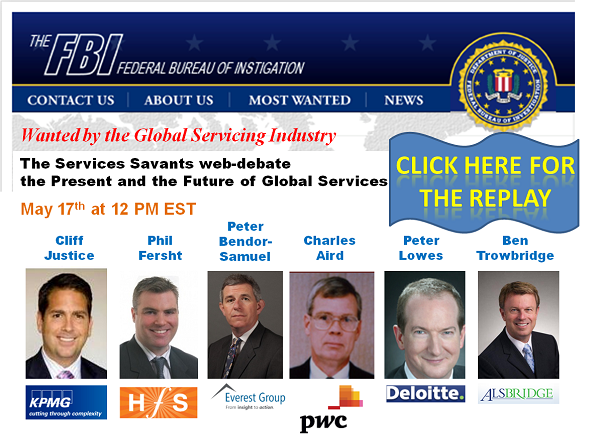 And as usual, we're giving far too much away for free, so...here's your own copy of THE-SERVICES-SAVANTS-SLIDES.
Posted in: Business Process Outsourcing (BPO), IT Outsourcing / IT Services, Outsourcing Advisors