As a wise man once told me, "there's nothing  quite like visiting Tampa in late October".  Many years on, his prophecy is coming true, with the second annual North American "FAO Summit", being held in the Saddlebrook resort, 20-22nd October.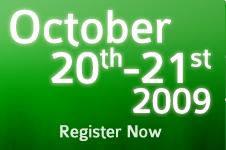 Anyhow, come and meet a compeling line-up of speakers, panelists, hobnobbers and politicians that include several outsourcing PMOs (for some strange reason they managed to attract several from beverage producers…), former senator John Sununu (one of the five panel members responsible for the oversight of TARP funds), a bunch of advisors, service providers and some crazed blogger.
As usual, a large discount is offered to the cheapskates who visit here, so click on the icon to the left to register quoting the code "FERSHT2".  If you are on the buyside and evaluating BPO strategy, drop me a note.
Posted in : Outsourcing Events