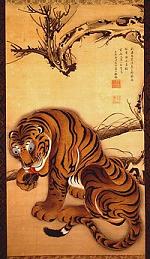 A great quote to cap a sad story for Satyam's Ramalinga Raju, who resigned as Chairman today. 
Following the recent issues regarding Satyam's financial irregularities, India's IT-BPO services industry finds itself under increased financial scrutiny from Wall St analysts and corporate clients. However, while Satyam has a major challenge ahead to maintain its market position, and is a likely takeover target, we do not believe this fiasco will have longer-term ramifications for the Indian services sector, as long as Satyam's creative accounting turns out to be an isolated incident and not a more pervasive problem across the sector.
Satyam's existing customers will ask questions, but are unlikely to switch suppliers, unless Satyam loses a large number of crucial operational staff in the coming weeks. However, Satyam is now at a disadvantage in winning new business in the short-term as it struggles to shake off the current controversy. Plus, some customers renewing existing agreements will be evaluating alternative service provider options, in the wake of the uncertainty surrounding Satyam's future. Its new leadership needs to move fast to right the ship and placate corporate accounts, and likely prepare the firm for an imminent takeover – the firm's stock just hit a new all-time low. With Satyam's strength across software service areas, particularly high-margin enterprise application services – we believe potential suitors include

HP, Wipro, IBM, and possibly Genpact, whose major investor, general Atlantic Partners, may want to marry Satyam's IT services strength with genpact's BPO offerings. etc. Satyam also has a growing BPO competency, largely centered on procurement and supply chain support functions, which increases its potential attraction to some acquisitive competitors, as few large service providers today have a strong supply chain outsourcing portfolio.
Regarding India's outsourcing scene, while customers from the US and Europe will (and should!) ask questions about the health of specific IT-BPO service providers headquartered in India, this current predicament is Satyam's alone. While other Indian-HQed suppliers need to be prepared to answer tough questions from clients and Wall Street as scrutiny on the sector hots up, we do not expect this to be a sustained issue in the medium-long term.
Thanks Dana for contributing to this commentary
Posted in : Business Process Outsourcing (BPO), IT Outsourcing / IT Services, kpo-analytics