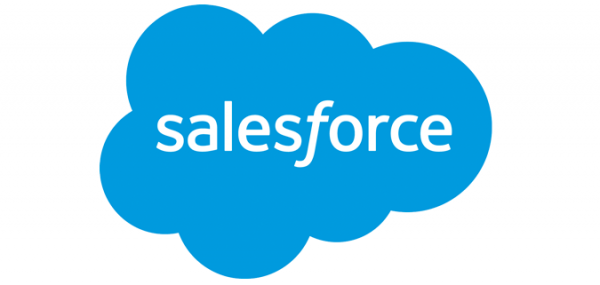 HfS has published its second analysis of the Salesforce services market. In the HfS Blueprint Report: Salesforce Services 2017, we analysed and positioned twelve Salesforce services providers according to their execution and innovation capabilities.
So, what's changed since last year?
There has been some consolidation in the Salesforce services market since we published the HfS Blueprint Report: Salesforce Services 2015. For example:
Acquisitions continue to be an important way to gain consultants and certifications. They can also bring valuable approaches and mind-sets that understand the cultural aspects of enterprises adopting cloud applications, which is essential to succeed in this market.
Service providers in general have continued to invest in developing service capabilities and investing in tools to support clients' Salesforce deployments. Salesforce's recent products, including Marketing Cloud, Community Cloud, and Commerce Cloud, change the value proposition from being simply a set of CRM tools to a complete customer engagement platform. As we highlighted in the 2015 note, Salesforce.Com Service Provision Must Have Real Investment To Succeed, Salesforce service providers need to adopt a holistic, business-led approach, and bring all relevant skills to the table, including mobile, security and social capabilities to differentiate in this market. While most of the current market is for Sales Cloud implementations, enterprises often expect the delivery of a complete solution, for example including mobile access to applications.
Growth areas identified in the report include:
Consulting services: including cloud readiness services and organizational change management services.
Ongoing management services: including advice on new releases and functionalities.
Analytics services: whether it is the Salesforce Analytics Cloud or an alternative solution
International deployments: more than 60% of current Salesforce deployments are in NA.
Leading service providers are investing in developing these capabilities, ahead of the market demand.
So, which service providers stood out?
In general, service providers in the Winner's Circle have made impressive investments to achieve certifications for technical architects, Fullforce Master, and Fullforce Industry solutions. Salesforce itself views these as differentiating strengths in the Salesforce services market. These service providers also typically adopt a business outcome approach, supported by a strong vision for Salesforce effectiveness for clients. They have developed differentiating tools and services, and received among the highest client reference scores in the research. Accenture, in particular stands out as Salesforce's biggest partner. As well as having impressive scale and bench strength, it continues to invest in services to further differentiate in the market. All the service providers in the Blueprint Report demonstrated a good understanding of the Salesforce service market and a desire to invest in innovation. Deloitte remains a strong contender for the leadership position, while Appirio, Bluewolf, PwC, Capgemini, Cognizant and NTT Data all impressed with their execution capabilities. All of the Blueprint participants had an impressive investment in innovation, including the relatively smaller practices. For example, Infosys, Tech Mahindra, Persistent Systems and VirtusaPolaris have developed proprietary solutions to support specific industry sectors. Moreover, Infosys and Tech Mahindra demonstrate good use of partners to develop solutions. Persistent Systems positions as a Healthcare specialist, and VirtusaPolaris is developing its analytics services.
What are we expecting next year?
The number of certified technical architect, Fullforce Master and Fullforce Industry solutions remains low in the market as a whole. Although they require a lot of time and effort, they represent an opportunity for all Salesforce services providers to differentiate in this crowded market. So, we expect all the players to drive certification programmes in these areas over the next year.
All of the service providers in the Blueprint Report have enhanced their service capability and proprietary solution development in the past year. Those who have made acquisitions, will solidify acquired entities and work on integrating offerings, and marketing new value propositions to clients. Others will continue to make prospective clients aware of their developing capabilities.
Bottom Line – Providers need to build market awareness to make a success of the Salesforce services market
Buyers need to prioritise technical skills as a selection criteria if they don't already. As this combined with clear business outcomes are the main ingredients for a successful relationship. The path to success in Salesforce services market is clear: strong technical credentials, outcome based services and market awareness.
Indeed, lack of market awareness of capabilities was the most noted challenge in the service providers we profiled. Salesforce has thousands of service partners. In order to stand out, the service providers must make a considerable effort to increase awareness of their skills with prospective clients and with Salesforce, which often called upon to recommend partners to clients. Choice for buyers is increasing so building awareness and capabilities through certification is the best way not to be left behind. For more detailed recommendations for Salesforce buyers and service providers, see the HfS Research site.
Posted in : HfS Blueprint Results, saas-2