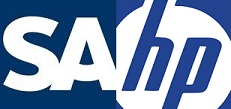 With Leo Apotheker taking the helm at HP, all sorts of questions arise as to why they hired a software guy, who wasn't exactly a wild success when he was top dog at SAP.  Leo is the man you'd want if you are planning to acquire SAP.  He knows the company inside and out and is savvy enough to work out some sort of game plan to integrate the German giant into the HP empire.
Firstly, I am not going (like so many others) to criticize this appointment – give the guy time to show what he can do.  I always like to see someone have a second chance – especially when they can build on their previous experience and do things differently.  Besides, when you're trying to sell printers, servers, laptops and services – why not get a software guy to just pick it all up from scratch?
And secondly, I am not going to go into another diatribe about how he needs to develop a compelling ITO/BPO value proposition after Hurd had left that business to go stale (but you do wonder if he even knows what BPO is…).
And thirdly, doesn't HP have a track record for buying up tech giants whose best days are behind them (Compaq… EDS), with the confidence to absorb them into their organization and perform miracles with their products and services?
HP and EDS are very strong SAP integration shops, and are very adept at doing the complex stuff.  HP has never really done much with its software business, and its hardware and services lines are not exactly in high-growth mode these days.  I think they fancy having a go at picking up SAP, and going headlong after Oracle and IBM.  With Ray Lane supporting, he has the service chops to try and figure this out, while Leo knows how to push product.
While HP taking out SAP could mutilate its services business initially (who would want to have their lock-in software vendor providing its services), we are in a world where the rule book is being re-written.  IBM seems to do just fine selling its middleware with its services, so why couldn't HP at least try it?
Stranger things have happened…
Posted in : Business Process Outsourcing (BPO), IT Outsourcing / IT Services