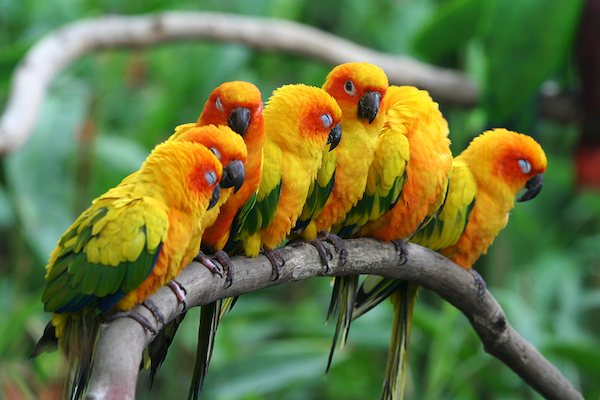 My good pal, Steve Rudderham, formerly of Genpact, Capgemini and Accenture fame… and recently anointed the great GBS leader at Kelloggs, posed the irresistible question to me on our Robotic Premier League blog:
Phil, One thing we've struggled with is really where the rubber hits the road in terms of credentials. There are a lot of good innovation "stories" around RPA but several of the players on your list have really struggled to articulate savings and examples outside of their own in-house improvements using macros in excel. When do we expect more maturity in this space in terms of client stories that the rest of the industry can get behind?
Fair enough, Steve, great question… so here's my answer:
@Steve Rudders –
It's early in the morning, the filters are off so I'll just answer your question as bluntly as possible: We live in ignorant times – people are blindly groping for that next vehicle to drive out cost, and RPA currently fits the bill.
I, personally, thought the hype would die down this quarter as companies struggled to figure out what not to automate. Don't get me wrong, the RPA value proposition is tremendous – taking high throughput, high-intensity processes that require large amounts of unnecessary manual intervention and digitizing them to free up thousands of man/woman hours, is a terrific way to add value to a business.
But RPA is a murky, weird, and very complex, technical world – you need people with good process knowledge (not too hard to find), you need people to help evaluate what to automate in the software that makes business sense (you can't automate everything or you'll forever be automating and forever be spending money on automation) and you need technical folks who can help integrate the software behind the Citrix firewall in enterprises, who understand complex APIs and security issues. You also need a skilled change management plan as the "robo" paranoia can make the old offshore paranoia seem like chicken feed. Then you need some serious robo-governance competency… and these people are really hard to find. You can't train your 28 year old MBAs to be robo-governators – these need to be your battle-weary operations leaders who know how to balance politics, panic, understand enough about tech to be dngerous, and can communicate the bloody stuff to leadership and middle management.
So to conclude, we will need some time before the true excel-proven results really materialize – and many firms will forever struggle to metricize the true ROI of RPA down on paper. It's a bit like ERP 20 years ago – did anyone ever truly prove the ROI from huge investments in SAP or Oracle? It just became "assumed" that you couldn't run a business effectively without and ERP system. In a couple more years, we'll just assume you can't run a business properly if you haven't retro-fitted RPA into your down and dirty business processes to make some of them run better.
So most people associated with outsourcing and shared services are now aligning themselves in some way with RPA – the advisors are shaping up to make their clients look like they have a plan, the providers are working hard to make it look like they have RPA firmly embedded in their capabilities, and many savvy buyers are slapping RPA somewhere in their job title / job description.
But the true answer to your question – "when will we see more client stories the industry can get behind"? Simple – when the hype finally fades and those firms that made the smart investments finally put their experiences to print, unafraid to talk about how they improved their business with smart automation software. And this can take years – moving processes into software is a significantly more challenging exercise than moving them to lower cost people half way across the world.
One other issue, Steve, is the paranoia and reluctance of buyers to talk openly about their automation initiatives. Automation is being treated with a much more heightened degree of sensitivity than we ever saw with "outsourcing".
Having said all of that, I do expect us to see many better communicated RPA cases next year simply because, for the first time, we have software marketing people in our services industry. Experienced software marketeers are simply better at getting their success stories across than services marketeers – because technology is at the core, not people. Enterprises are buying magical products to provide them with magical silver bullets… my concern is we could lose the very essence of operations… that they will always really be about people managing technology… not the other way around,
PF
Posted in : Robotic Process Automation