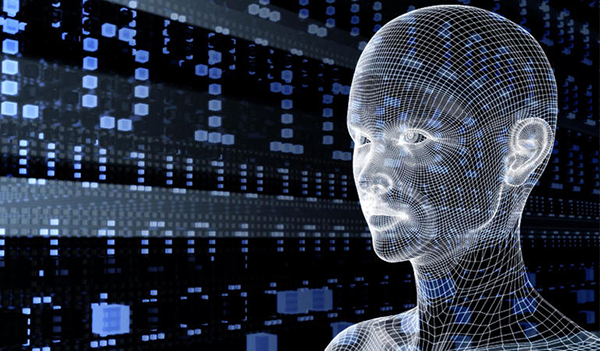 Having opened a fair few presentations and blogs with the dramatic proclamation "RPA is dead", this title of "RPA is growing up" might sound a tad contradictory to some. Forgive me, I'm analyst and some days my glass is half full, others it's half empty.
I am consistently trying to hammer home my plea that we approach RPA in the context of quality service delivery in all its naked complexity – not simply this obsession with individual tools, not looking for some sort of silver bullet, not looking for simple answers.
That is what our research and this blog itself are all about. Yet, for many, RPA is code for short term, guaranteed cost take out of headcount. For others, RPA is a broader placeholder, more similar to what I would term Intelligent Automation. Despite a lot of noise in the industry, RPA and Intelligent Automation are still a very nascent market. Thus, we continue to have a blurred perception around RPA that gets aggravated by the amount of smoke and mirrors spawned out by some tool providers and well as service providers.
Against this background of #RPAfakenews, I had the pleasure of sitting down with the management team of RPA solution provider upstart UiPath in Bucharest to discuss all those implications as well as getting a sneak preview of their development roadmap.
Culture, both internally and externally, underpins UiPath' growth trajectory
Before I dive into the details, what struck me in Bucharest was the energy and togetherness of the UiPath team. Romania might not be the obvious location for an innovative start-up, but the country has been seeing a rise shared service centers, BPO delivery centers, and their entrepreneurs are part of the global village over the last few years. UiPath' founder and CEO Daniel Dines, one of the smartest, humblest and nicest guys in the automation community, spent years coding for Microsoft in Seattle before embarking on building his own company. And this varied experience is showing, with UiPath being one of the fast-growing RPA providers and perceived by most buyers as a mandatory inclusion in RFPs next to the likes of AutomationAnywhere and Blue Prism. Clients reference the company culture, sincerity, lack of arrogance and the flexibility in commercial terms as a key reason for partnering with UiPath. From a capability side, the stability operating in Citrix environments and the expansiveness of it recorder function – features so critical to the effectiveness of RPA – is often added to those reasons. But the growth is also underpinned and enabled by smart hires. The most recent example is Boris Krumrey, UiPath' new Chief Robotics Officer, who was won over from Atos where he had built out compelling automation capabilities around the notion of service orchestration.
Service orchestration is underpinned by operational analytics and cognitive computing
Service orchestration is the segway to understanding UiPath's strategy. Aligned with the notion of service orchestration, UiPath is driving towards an integrated platform approach with end-to-end business process automation in mind. To achieve this, the company aspires to be an RPA eco-system player that integrates capabilities, in particular around operational analytics and the broader notion of cognitive computing. Examples include the integration of Google and Microsoft libraries, and also partnerships with providers, such as AABBYY and Elastic Search and Kibana for OCR integration and Data Analytics.
The capabilities of Elastic Search and Kibana will also underpin UiPath's effort to advance to robot orchestration. However, the journey toward service orchestration goes beyond just tools and technologies. UiPath is trying to change the mindset in many RPA discussions and the notion of knowledge transfer is central in that regard. Consequently, UiPath is working on enhancements and tools to overcome the knowledge transfer challenges to create RPAs on robots quicker, but also in technical complex settings. At the same time, the company is beefing up partner support, training and certifications to put the evolving partner ecosystem on a much more solid platform. In a nutshell, UiPath's platform strategy mirrors the orchestration efforts of the leading service providers that we have covered at great length at HfS. (link to the RPL)
UiPath' platform strategy embraces the principles of the Digital OneOffice
Boris' experiences at Atos can clearly be seen in other elements of UiPath' roadmap and are aligned with HfS' Intelligent Automation Continuum. Two examples for that: On the one hand, the integration of broad cognitive capabilities into the platform not least to lower maintenance costs. On the other hand, the extension of integrating automation capabilities to notions of a Virtual Agents akin to Atos AVA which Boris introduced there during his tenure. This extension to digital channels and intelligent sensor aligns UiPath strongly with our Digital OneOffice framework that suggests provider must enable customers to connect their back, middle and front offices. Thus, it is not about individual tools but about enabling a Digital Underbelly. As my esteemed colleague, Phil Fersht puts it, "Digitally-driven enterprises must create a Digital Underbelly to support the front office by automating manual processes, digitizing manual documents and leveraging smart devices and IoT where they are present in the value chain. Enterprises simply cannot be effective with a digital strategy without automating processes intelligently."
Bottom-line: Service providers must educate, not obfuscate the market
The discussions with UiPath reference the increasing maturity in the market with a shift away from rudimentary process automation towards enabling higher value transformation projects. Yet, for those discussions to become the benchmark for the broader industry, the stakeholders and in particular the service providers, have to start properly educating the market, rather than continue to obfuscate it with smoke and mirrors. RPA clearly is growing up and maturing. But the marketing and broader discussions are not yet reflecting this reality. We urgently need a new set of custodians to translate these insights into publicly available best practices. To support exactly that, we would love to extend these discussions with other RPA providers about their roadmaps and insights.
Posted in : Robotic Process Automation