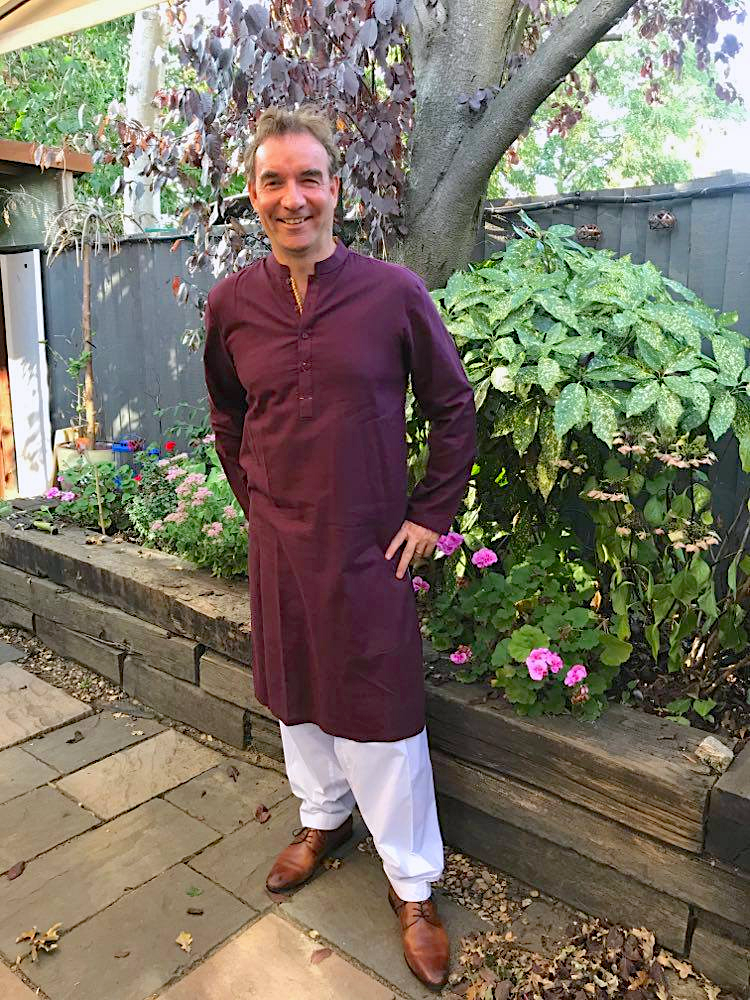 There aren't many more exciting professions to be in these days than the analyst industry… you're right at the heart of all the key industry stakeholders absorbing a level of disruption, volatility and confusion we'll likely never experience again (we hope). When everyone is stuck at home fretting about their futures, what better to do than talk to analysts plying their trade unraveling the current scenarios?
As an analyst firm, we need analysts who thrive in this scenario, with the experience and foresight to help us define our Vision2025, who understand this technology convergence of the hybrid cloud and containerization with data and digital technologies, all made possible by automation, AI, digital workers and – most importantly – people. So when my old friend, colleague, and fellow Tottenham sufferer Dr Thomas Reuner agreed to return to the HFS family after a two-year sojourn in the AI software world, we knew we had the right person to lead our tech services vision…
Tom – so why did you choose to come back to the analyst community? What really makes you get up in the morning?
Funny that you ask that, Phil. I am definitely not a morning person. If anything, I am intolerable in the morning, just ask my long-suffering lovely wife. On a more serious note, what drives me (professionally) is to understand technology evolution and how it helps organizations to advance their delivery of services. I get a real kick when I see in meetings and projects that I can help clients to better understand the dynamics of the market and achieve their strategic objectives. Working with the brilliant folks at arago has helped me to gain a more nuanced understanding of all the issues around AI, but also to appreciate more the many challenges and opportunities that innovative startups face. As such, I hope I have gleaned a much more rounded view of the industry. But deep down I always had an inkling that I would return to the analyst fold at some point. When you guys came knocking at my door that point came perhaps earlier than I expected, but being an analyst has always been my passion, so I didn't have to think too long to make up my mind.
It must have been quite the experience working for an AI software provider during the hype-overload phase and then to experience the sobering reality of COVID where the rules of the game went out of the window. Can you share what you learned from it all?
arago is a unique organization, both in terms of a highly differentiated technology but equally culturally. Working with one of the best development teams in AI has given me a much better comprehension of where the development of AI is really at. Not surprisingly, there is a fascinating life beyond just Machine Learning and Chatbots. However, on the negative flipside, being at the cusp of innovation that can't be squeezed into pigeonholes provides significant challenges in engaging with the broader market. All too often we were asked "how are you different from RPA?", "how are you different from Machine Learning?" And even where we made progress in discussions, we often got "show us the magic" as if the automation platform was a smartphone that can transform processes in a similar way to manipulating pictures.
The sobering reality of COVID was intriguing in many respects. On the one hand, the notion of a Digital Workforce took on a completely new quality as companies never really envisaged that employees literally couldn't get to work. Thus, arago's end-to-end automation became a have-to-have as you tend to call it. On the other hand, arago was at the forefront of providing a technology solution to trace COVID that would be interoperable between many countries. It was a rollercoaster ride starting with a groundswell of positivity as everybody wanted to engage with us but culminating in informal pressures and fickle politicians derailing much of the brilliant work my colleagues had done. I suppose much had to do with the various COVID apps being seen as a key to getting access to healthcare systems and consequently contracts. What saddened me about this journey is that the arago team worked pro bono on all of this and our CEO Chris Boos worked tirelessly day and night trying to get the project off the ground while engaging with the public about the implications and merits of the approach. To witness the headwinds and some of the public discussions on all of this makes one only more cynical. If anything, the experience has reinforced for me the importance of not losing sight of informal dynamics when analyzing the industry.
So where next for intelligent automation? Will we see the phoenix rising from the ashes? We talk a lot about the "have-to-have" economy at HFS… how much of this is really a have-to-have?
I have fond memories of the early days of Intelligent Automation. It was a small community and we all had no clear idea of where the development would be heading. At least for me, the context was always about how do we progress to end-to-end automation and how can we decouple routine services delivery from labor arbitrage. To help clients on their digital journey, collapsing the many siloes was top of the agenda. Yet, the current hype around RPA appears to be confining the goals more and more to task automation and employee productivity. And in my view, the discussions on "Hyperautomation" are not helping either because they are re-enforcing an RPA-centric view of the world.
Therefore, we should re-focus the discussions back to the outcomes we had in mind at the outset, take a more holistic view and focus on how we finally can scale deployments. If we succeed with that you could argue we would see a phoenix rising from the ashes, but I am not holding my breath. The breath-taking valuations for some of the RPA providers are masking many of those discussions. At the same time, the blurriness as to what constitutes AI is adding to the confusion.
As with the discussion on COVID, Intelligent Automation and a Digital Workforce should be have-to-haves to guarantee business continuity in these pandemic times where organizations have to plan for the unknown. But talking to clients they increasingly realize the limitations of RPA and that we need new approaches to really succeed with a Digital Workforce. It is here where I see HFS continuing to be the leading authority of guiding the market.
And how much will enterprises depend on services to make their have-to-haves happen for them? As you scope your research agenda across the tech services domain what areas are you going to cover that will help HFS clients and readers?
You always give me the easy tasks (laughs). Services remain, or more precisely, build the cornerstone in most organizations as they are accelerating the journey towards the OneOffice (or call it truly digital organizations) and are trying to find ways to survive these pandemics times. But crucially, success is about the outcome, not the technology itself. As such, the research agenda will be aligned with the various HFS frameworks, the OneOffice being the most relevant one. With that in mind, it is about how best to orchestrate and configure cloud offerings as the market is shifting from multi-cloud to hybrid-cloud. Crucially, this includes change agents such as RPA and AI as legacy environments have to work together with all those innovations. As we are touching on the change agents, of course, Intelligent Automation and AI will remain close to my heart, but I hope I will bring new insights to the discussions having benefitted from working with the brilliant folks at arago. In the context of applications, we are likely to expand our coverage on distributed agile. What are the best practices to make it work in complex engagements, including outsourced engagements? Similarly, looking at our coverage on testing, I could imagine focussing more on the testing of innovation, especially around the big change agents. I hope you can see, Phil, that this is more about aligning our research to our sweet spots rather than reinventing the wheel. But as I have the privilege of working with a hugely talented team, I am sure we will be able to move the goalposts at least a bit.
Now you're officially an analyst veteran (hehe), what do you see next for the analyst industry? Are we still going to get the same old vendor grids and turgid vendor-driven messaging, or will we finally see a change in how the industry consumes research and engages with analysts?
Thanks for reminding me that time is flying, Phil. If I am honest, I am seeing at best a marginal change in how the industry deals with the wondrous world of analysts. Too many AR folks spend the majority of their time dealing with Magic Quadrants, notwithstanding any other grids or activities. We have seen more consolidation of analyst firms, yet we haven't really seen new firms with new ideas breaking through. There are many wonderful analysts out there, but if you look at the industry, I would argue it has gone a tad stale. Smart AR folks reacting to that by working more with individual analysts. Take some stalwarts like Gurvinder Sahni at Wipro, he is building deep relationships but then orchestrates those relationships according to his requirements. And if I take my experience on the vendor side, which represented more innovative startups, I was struggling to get relevant advice. The guidance was often templated and you were encouraged to engage with ten other analysts to glean relevant insights. My "favorite" piece of advice, was: "Tom, you have to reinvent RPA for your space". But I would love to see new firms emerging as this is the most challenging but also the most intriguing time to be an analyst.
And finally, Tom, what will you do to set your own research apart as we venture into this murky future ahead?
To be honest, the quality of my research will always be in the eye of the beholder. But I would hope by leveraging HFS's vast network of buy-side organizations and by continuing to build deep relationships with stakeholders, I can provide value to my clients. It was always the collaboration with some of those outstanding industry veterans that has helped to shape frameworks like the Intelligent Automation Continuum. Folks like Boris Krumrey at UiPath and Wayne McQuoid at Credit Suisse are top of the tree. By exchanging ideas, challenges, and working together on projects, the most relevant research pieces have come up. You keep challenging me to revamp the Continuum and revamp our IT Services research. To do that I really look forward to engaging with many of the brilliant folks in our network!!
Well it's terrific to have you back in the HFS family Tom and looking forward to hearing your new ideas
Posted in : Artificial Intelligence, IT Outsourcing / IT Services, it-infrastructure, OneOffice