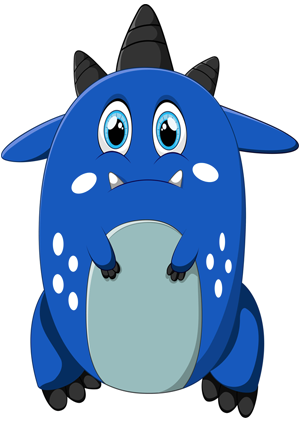 Usually when there is an acquisition in the tech/services space, you can always appreciate why the deal was done; no matter how cynical you try to be, there is always some gold in there to dig out.
However, in the case of Dutch staffing giant Ranstad buying the shriveled remains of a legacy resumé-based online recruitment firm that made its name during the dot-com days, my reaction is simply one of "Why? Just why?" The business was cratering (albeit slowly, but steadily) in a world where most people just don't use Monster anymore to do their recruiting and job hunting—it's a business from a bygone era. But there's always someone out there ready and willing with the ego to resurrect a dinosaur (or a Monster in this case). So I asked the question to our HR-as-a-Service analyst, Mike Cook, to give us the answer…
Mike, Is there a Monet in the Monster or has LinkedIn already Rinsed the Shop?
Phil, Once Randstad blows off the dust from Monster, will it like what it finds? In the thrift shop of the recruitment market there are treasures to be found but in a market that has been turned on its head by the LinkedIn juggernaut, there isn't much left.
In its strategic priorities for 2015-2016 Randstad aimed to capture positive growth opportunities as well as be in the top 3 scale positions in each market it participates in. Over the last 12 months this strategy has been bearing fruit—following the acquisitions of twago, Careo Group, Obiettivo Lavoro and RiseSmart.
However, these acquisitions have just been dwarfed with Randstad announcing the acquisition of one of the true veterans of the online recruitment market—Monster, for $429 million in cash. This represents a sale price of $3.40 per share, a premium of 63.7% over Monday's closing stock price. But it's worlds away from Monster's $8 billion market cap achieved in early 2000. With much of the market questioning the 47% premium Microsoft paid for (a still extremely relevant) LinkedIn (see post), one should wonder about the wisdom of paying such a price for a site that is declining in popularity.
Monster was one of the original online recruitment leaders but has struggled to stay ahead of the pack and has lost significant market share in recent years. Direct competition is fierce in this industry and recent acquisitions, such as Indeed.com taking over Simply Hired, have highlighted this.
So what does this acquisition mean for Randstad?
Bolsters Randstad's staffing and RPO capabilities: The increased footprint this acquisition gives Randstad should prove beneficial and provide improved service delivery to the provider's staffing and RPO clients. However, the value of Monster's candidate database is questionable. Unlike LinkedIn, which users update regularly, job seekers usually abandon job search site profiles when they're not actively searching for a role.
Raise Randstad's profile, particularly in the US: Currently Randstad's US operation accounts for around 20% of its revenue. Considering its aim to be in the top 3 of each of its markets, the acquisition of Monster with its US-heavy revenue model (70% revenues from North American operations in 2015) may make sense.
Outside of these takeaways, it is difficult to see the value for Randstad in this deal. Monster looks to be the pensioner still wearing high tops, shades and a tank top, with its platform now largely outdated and its market share no longer what it once was. The likes of LinkedIn have disrupted this market to such a degree that legacy online recruitment sites are struggling to survive. This bid for survival is being played out in the massive consolidation currently taking place in this market. The one card that online recruitment sites still have to play is in the contingent workforce market, but with Microsoft is looking to steamroll its way into this area, through LinkedIn—and the forecast looks less than sunny.
Posted in : Business Process Outsourcing (BPO), HR Outsourcing, HR Strategy