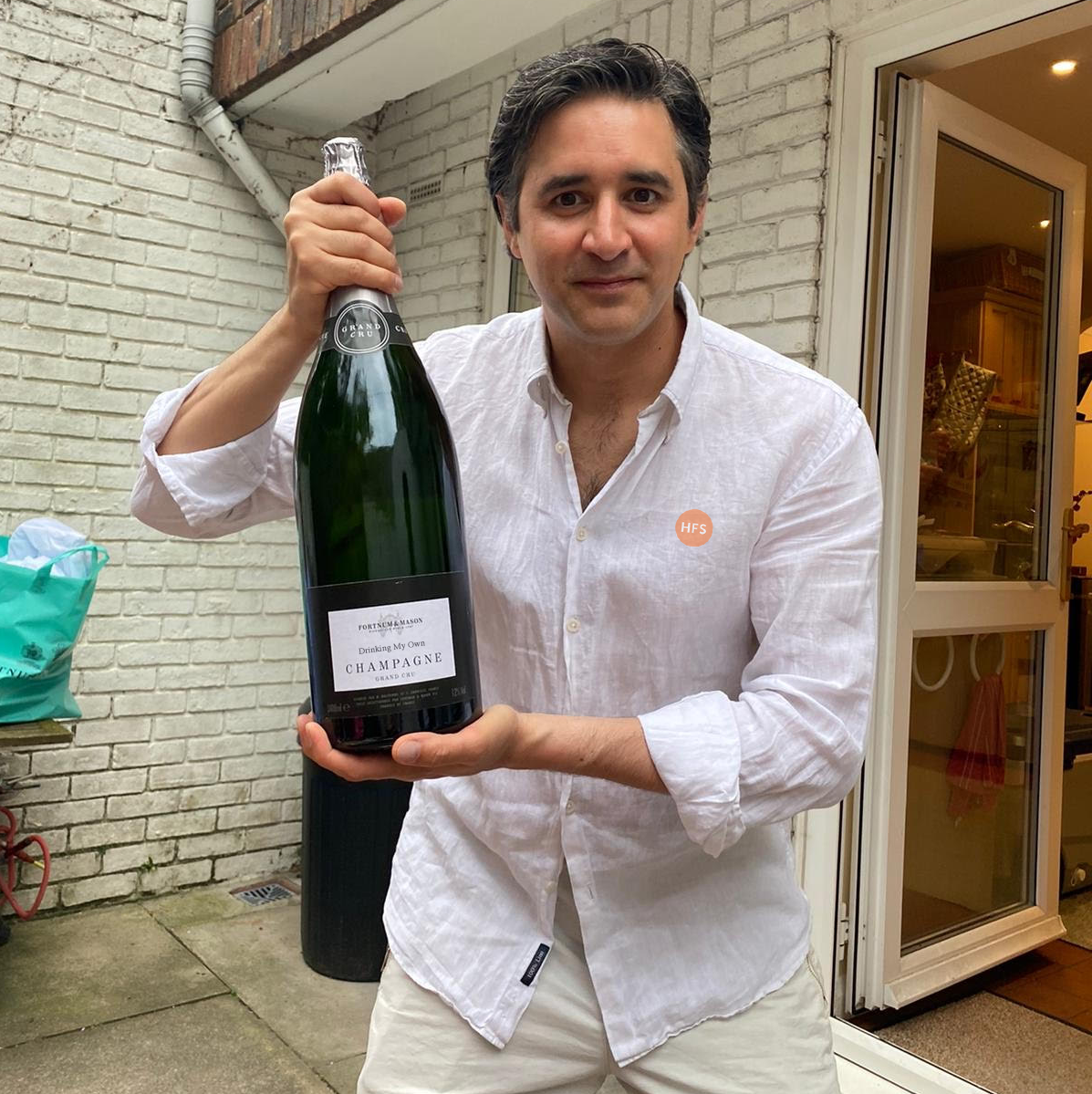 We're thrilled to let you all know that HFS is blessed with the presence of Ralph Aboujaoude Diaz (see bio) as Practice Leader for Cybersecurity strategies with a keen eye on Horizon 3 technologies.
Ralph has expensive experience as a risk management consultant for PwC and EY before leading Core Tech for Life Sciences giant GSK. Many of you will know Ralph from his extensive LinkedIn humor and his flirtation/obsession/hatred of RPA. He is based in London and spends time when he can with family in Lebanon… and now he's an analyst! So let's find out a bit more about what makes Ralph tick…
Welcome to HFS, Ralph! So what gets you up in the morning?
Hi Phil! Personal life: my 2 kids (a 6-year-old boy that is driving me crazy these days and a 3-year-old girl that only loves her daddy). I love my wife by the way!
Professionally: Believing in the work I do but more importantly enjoying what I'm doing. You need to work with "Meraki" (a Greek word to describe doing something with passion and creativity).
You've been a Big-4 consultant and an enterprise tech leader… why become an analyst now? And why with HFS?
I have been lucky and grateful to work with brilliant minds and I never stopped learning along the way. Without all these great leaders and mentors, I will not be where I am today! However, the only thing that I always missed is the inability to speak my mind. I am a proud non-conformist and not a big fan of political correctness. But always pragmatic and respectful.Transitioning to the analyst world is for me the natural evolution of my professional career. I will finally be able to utilize all the hard/soft skills that I have acquired during the past 15+ years but saying things my way. I want to provide direct, unfiltered, and actionable insights. But in a funny way too as I firmly believe that conveying a serious and honest message in a humorous way is much more impactful.
Why and I joining HFS Research? Because HFS is just like me, and I love that. Working with the iconic Phil and a diverse team of talented, bold, and friendly people is what gets me up in the morning.
And why do you think you'll bring something a little different to the analyst industry? What will you be writing about? What is it you care about?
The little different thing that I will bring to the analyst industry is quite simple: no previous analyst experience! I have spent more than 10+ years running large-scale tech-enabled security transformation projects. My last 5+ years on the buyer side have been focused on embedding and sustaining processes post-transformation, which in all honesty, is the most difficult part of the journey. So, the little different thing that I will hopefully bring is that mixed experience from the seller/buyer side, allowing me to understand what really matters for enterprises and position the right products/ services. My research agenda will be focused on Cybersecurity and Horizon 3 technologies (with an initial focus on 5G and Quantum Computing).
I am not pretentious enough to say that I will be covering the entire cybersecurity spectrum. My research agenda will concentrate on 6 topics that matter, on real problems that cybersecurity professionals and enterprises, in general, are currently facing. I will be talking about the role and challenges of the CISO, how to reduce the cybersecurity skill gap, how to secure the cloud environment, how to govern identity and access management, how to augment the capabilities of cybersecurity professionals with intelligent automation, and last but not least how to respond to security incidents in this Hyperconnected world.
I will not disclose more for now…
I love Tech and I will be also writing about Horizon 3 Technologies. Exploring and understanding how potentially disruptive technologies could transform existing business models in the next 5/10/15 years. I am very excited about that!
You got a huge following in social media when you dabbled in RPA before you made a hasty exit from the space… can you share what you were doing, what you learned, and where you see that market going in this environment?
Back in 2018, RPA was one of the hot topics that the Office of CEO at my previous employer was keen to explore. I was initially tasked to build the business case and drive the vendor selection process. I then led the design and deployment of a global RPA program across all Business Units (including the implementation of a global Automation Centre of Excellence and enablement of regional scalable Automation Deliver Hubs).
I have learned one very important thing: RPA is just a great tool in the wider automation toolbox that serves very well a specific business case (UI integration). However, RPA is, by nature, a brittle technology. In order to truly scale and operationalize RPA, enterprises need to invest a significant amount of time and resources. Without any doubt, RPA can help organizations rejuvenate their substantial legacy landscape by injecting much-needed automation. But rejuvenating does not mean modernizing. Rejuvenating does not mean transforming. Putting RPA at the center of the digital transformation is like trying to win a gunfight using a knife.
The RPA market is here to stay. As we can see now, ISVs have started to enter the RPA space by acquiring niche RPA vendors. The objective is straightforward: extend their integration capabilities and ultimately offer a holistic framework to customers. The big 3 RPA players are actively transforming their existing offering to include more integration, analytics and AI capabilities. But will this be sustainable and affordable in the long run?
So, finally, what do you think we'll be talking about in a year? Can many of today's enterprises survive if they don't change their legacy habits?
We will be talking much more about "Enterprise Process Orchestration". There is an urgent to unify and manage the increasing number of individual tasks, managed by humans and non-human identities, into an end-to-end process that can be easily visualized, monitored and recalibrated. The concept has been floating around in the last few years, but I feel that organizations are now ready to embark on ambitious projects and not just targeted pilots. And I use the word "enterprise" because the platforms that will support such macro-orchestration will be robust, secured and scalable.
Welcome to HFS Ralph – I can see you are already pushing our some insights =)
Posted in : Cybersecurity, security-and-risk-mgmt