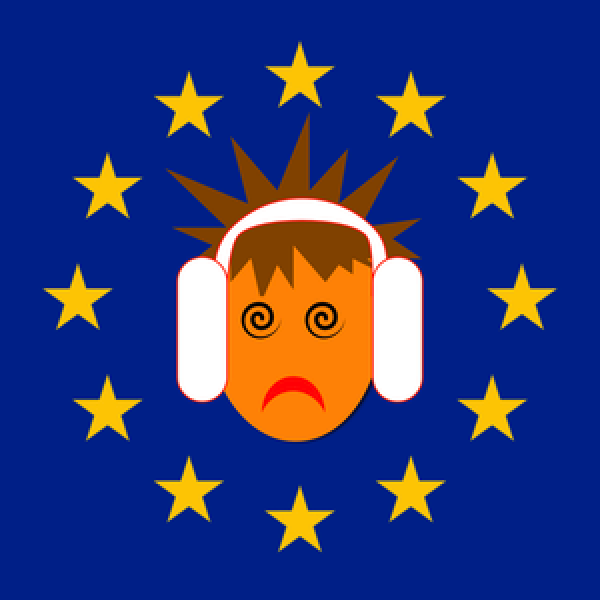 I am not normally one for big grandiose predictions – I'm actually pretty dull when it comes to big hyperbole (I hope).
Honestly, I'd love to declare that AI will destroy a third of the workforce, and then magically perform a 360-degree flip and start creating jobs. I'd also love to declare that RPA vendors will magically infuse Machine Learning into their apps to produce AI magic. Because AI is magic, didn't you know? I'd love to declare that software is eating the world… and then declare that it actually won't, because a lot of it is actually pretty crap. I'd also love to declare that Blockchain will radically impact the entire business ecosystem to such an extent I can prognosticate all these business cases with so many holes in them, I might as well start lauding the transformational capabilities of emmental.
However, there is one big bold prediction I am prepared to make: Brexit will be dead in the water in a few weeks.
I am an analyst, I explore every permutation of almost anything that impacts economies, business, societies until I drive myself mad. I also work with other half-crazy analysts who do the same. Just take a gander at our recent analysis of the hazardous implications of Brexit on the UK economy.
So why is Brexit headed for the scrap heap?
It was always an "all in" or "all out". We did neither. Seriously, we should have just drawn the guillotine on the EU right after the 2016 referendum, arranged a sensible withdrawal that could be governed effectively and transparently. We should have taken the pain then, and we'd probably be OK right now. Hell, we'd probably be part of NAFTA introducing delicious microwaved fish and chip pub luncheons to the Mexis and some actual real beer to the Canadians. And we may even finally get decent burritos introduced to the streets of London and poutine finally replacing soggy chips n' curry sauce. Instead, we dithered, argued, bored ourselves silly arguing until no-one could quite remember what we were doing in the first place. Instead, we got to see close hand how indecisive, and stupid so many politicians are, how most of these people only care about their self-interests than any actual deep-driven mission or purpose. We also had many chances to think "Why are we doing this again? None of our businesses are happy, the Irish are freaking out, the Scots are ready to bolt, so we'll only be left with, er, Wales (and even they are making noises)". And Mr Trump even thinks it was a bad deal… and he was great in the apprentice, so it must really suck.
Brexit is a massive Catch-22. You can't just compromise on an issue like this, even though 48% rejected it. There just isn't any point in doing half-measures with Brexit – both scenarios suck. The diluted mess Theresa May has served up basically ensures we only get half-screwed by the experience. We are still tied to the EU, the Irish are still freaking out, we will close our borders in any case, but noone will want to come here anyway, because our economy will stink. In fact, most of the EU immigrant workers will probably flock to Dublin to work in the call centers after the banks have shifted over there… There really isn't a compromise when the issues are this black and white.
The only current scenario is 'no-deal disaster' or 'go back to the people to make a decision'. Let's get to the point – the "deal" on the table is a plethora of half-measures with little upside for anyone. So that leaves only one Brexit option: no-deal and an economic calamity. There is no way 52% of the British folks care that much about putting a middle finger up at Brussels to destroy their livelihoods. When May's deal fails next week, she will really only have one choice – to go back to the people to decide. And we only need a 3% swing from that heady warm June 2016 evening to fix this calamity. I occasionally like a bet, and this is one I'd throw a few pounds at…
The Bottom-Line: Parliament will throw this out and the British public will reject a no-deal Brexit… So Auf Wiedersehen Brexit
Firstly, there is no way MPs will vote for the current "soft-Brexit" deal on the table next week. May must know this too – and will simply go straight to the people to finalize this issue once and for all. There is no renegotiation with Brussels – that is clear, and there isn't enough time, in any case, with the deadline being 29th March 2019. Secondly, Calling a general election with Brexit looming so close would be madness. There are now only two real options:
1) A "Hard no-deal Brexit"
2) No Brexit
So there will be a second referendum and it will swing for option 2. That won't be the end of the matter, as a groveling "take us back" negotiation will take place, but the EU leaders all know they need Britain back to keep the EU strong – and this will drive Putin mad (who would love nothing more than a weakened EU). Trump liked Brexit for similar economic reasons of weakening Brussels' power, but the US relies on a strong Britain as its gateway to Europe, and may now prefer an EU including the UK than one without.
There will also be considerable public fall-out as half the country did vote "leave" and they will feel betrayed by shambolic politicians. However, a "deal" was never going to be done and a transition organized in two short years – May was always on a hiding-to-nothing, and the only real takeaway is that referendums on complex issues never work. You know who loved referendums? One A Hitler… when information was easily controlled and the public easily brainwashed. In today's age of hyper-connected everything, you simply can't control anything!
Posted in : policy-and-regulations