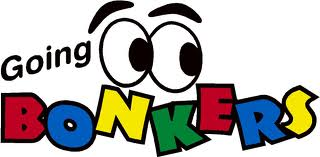 Having been blogging for over four years, I'm used to putting down my thoughts and concerns about things I care about. I normally don't think about it too much, I just write and enjoy the banter and discussion it creates.  It's like having a "virtual pint" with friends, peers and colleagues.
So when I received many notes, emails, calls and comments after my weekend rant (which I barely categorized as a "rant" when I published it on Sunday), I suddenly realized this thing was going "viral" – especially when dangerous Dennis Howlett picked it up! How had I managed to hit such a raw nerve?  I throw the outsourcing business under the bus everyday, and noone bats an eyelid!
By Monday morning, several analysts informed me that the piece had been all over Forrester, Gartner and IDC, among other places. So why, pay tell, did only one Gartner analyst openly dare to contribute a comment (and a good one), while several consumers of research (buyers and vendors), in addition to analyst relations professionals, were only too keen to chip in? The fact that they all read it and pinged it around so prolifically suggests they care – but why they are not willing to defend themselves sends another – very clear – message.
I never said the analyst industry was going to be "dead", I simply (admittedly) followed blogger-protocol of throwing out a slightly bonkers and controversial headline to get you to read it.  I wanted us to debate whether it would be "dead" if it failed to keep apace with such unprecedented shifts in the way research is developed and consumed in today's society. And, oh my, did it work…
I do have very real fears – to which there has been violent agreement – that some of the traditional analyst business practices are in trouble and the business is going stale. My genuine fear is that some of the large firms are so consumed with meeting financial targets and complying with internal processes, they are taking their eye off the essence of their product – influencing, informing, analyzing, and staying ahead of the industry with real insight and thought-provoking topics – and in real time. Only one or two firms can get away with standardizing their research product so they have a cookie-cutter delivery model, a 1-800 analyst support-line and a common brand (not individual brands).  The rest will fall away, or desperately feed off of scraps that probably don't constitute real "research" anymore (dare I mention some famous old analyst brands which are on life-support today).
And if you want to hear more on this little topic…
Our friends at the International Institute of Analyst Relations (IIAR) are going to feature a live debate on 13th July at 11.00am ET, where I will be discussing this "crisis" live and taking questions. Click here for more details, or email info at analystrelations.org.
Posted in : Confusing Outsourcing Information, Social Networking