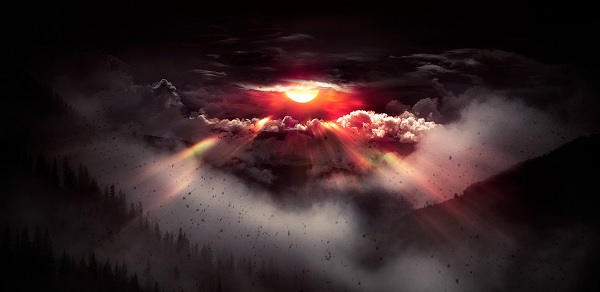 Talent is still the most precious asset firms have and it needs to be nurtured as the real proponent of growth and success, not merely the fancy technologies that can automate workflows. Our technology and business services industry desperately needs a mindset shift – and one that requires a longer term view, than the next quarterly Wall St announcement. Whilst we are not the only guilty party here, our technology and business services industry is still rooted firmly in people capability, much more than technology and commodity products, hence the desperate need to correct course and avoid circling the drain…
I was interviewing with the Delhi branch of NPR the other day on the layoff paranoia engulfing the Indian IT industry, and it dawned on me just how inhuman our business has become. These are normal people who still view the world as one where employers have responsibilities to their employees, where people still care about the welfare of others, when you got up in the morning and went to a job that had a purpose and a future.
The poor interviewers simply couldn't comprehend why major employers enjoying ~20% profit margins and continual 5-10% growth were so focused on making massive staff reductions.  "Don't these firms have a responsibility to their employees, Phil?" was the question. "Of course they don't, it's all about their shareholders" was my immediate hair-trigger response.  Ugh – I suddenly felt ashamed of the business of which I was part. 
We're in the business of increasing profits for investors, not creating new business value from people
Is our sole purpose now simply to eliminate people? We spend a couple of decades displacing "expensive" workers because we could find less expensive able ones to do the job. Now we're getting rid of them altogether just to keep the Buffetts and Elliotts happy? And why are we literally obsessing with labels to describe what we do:  Digital, Machine Learning, Intelligent Operations, Robotic Process Automation… or my favorite "Digital Labor". 
Let's be honest, what all these things really signify is "how to get work down without the need for people". And how can you call something "Digital Labor" when the labor is no more… unless we start redefining RPA recording loops based on optical recognition software as "labor". Maybe we need to revisit what labor actually is, according to Merriam-Webster:
Definition of Labor (Merriam-Webster): 
"1) The human activity that provides the goods or services in an economy; 
2) The services performed by workers for wages as distinguished from those rendered by entrepreneurs for profits."
Correct me if I am completely losing my mind here, but we're no longer in the business of promoting human activity to stimulate economies… we're in the business of increasing profits for investors.  Is there any way to dig ourselves out of this hole, or are we on an inexorable nosedive to the lowest common denominator of creating and promoting business operations that no longer require people?
As technology and operations professionals, we must rediscover our purpose or we're just promoting the end of labor
I wish I had a silver bullet solution to help us take this dramatic U-turn, but sadly, all I can offer are some ideas on how we can re-humanize what we do:
Find meaningful work for our people to do – not just fire them. In the past, when most businesses had some excess staff capacity, there were always useful things for them to do – such as consulting and outsourcing firms deploying their benched consultants to work gratis with existing clients on special projects that could eventually lead to future business – or just make those clients happy. Why just fire them for the sake of it? Why not set aside some modest investments to use these people to grow the business and increase client satisfaction? Why do we have to operate on a "you pay for what you get" basis with clients today? With all the guff we hear about co-creation and co-innovation between clients and service partners, surely this is the time to invest in our staffing ranks to change the nature of partnerships and create more trusted and innovative work cultures? Why does everything always have to have easily-accounted dollar attached to it? Will extracting a few extra dollars, rupees and pounds from the bottom-line, just to reduce excess human capacity, really have a hugely beneficial impact in the medium term? Maybe we could have had a few of these recently redundant folks examine the potential security issues of an airline IT system going down, thus saving billions of dollars in lost productivity and brand impact? Did British Airways really make out, when it cut as many corners as it could, just to lay off some onshore IT staff?  
Stop this inane drivel about digital, automation and machine learning and start focusing on proper business solutions.  There, I said it.  Sorry to be blunt, but why is almost every service provider and consultant subjecting us to the same sales pitch about how amazing they are at automating, digitizing the machine-learning the crap out of everything. I have found myself imprisoned at conferences with legacy outsourcing advisors, analysts and service providers – many of whom can barely spell "algorithm" – suddenly pretending they have been lifelong evangelists of these areas…  And all these enterprise practitioners who subtly sneaked "RPA" into their job titles. Have we really become an industry of bullsh*tters and callous labor eliminators promoting this new wave of technology-driven human greed?
Enough! Any modern service provider with delivery credibility can fashion a framework to help orchestrate and implement all sorts of slick data-driven technology. Most advisors can probably help you kick the tires with an intelligent automation strategy and a selection of products to tinker with… and most enterprise side practitioners should (by now) be smart enough to work out if they can even start to adopt this stuff in their current environments. 
Let's just assume we can automate rudimentary manual processes and create meaningful machine learnings from data and text that is in some state of being legible to a series of algorithms. The technology is here today and we have the capability to take advantage of it. Let's refocus the conversation on solving business problems and finding new opportunities and challenges together.  Let's talk about how we can help healthcare providers improve their patient satisfaction levels, or how banks can do a better job helping small businesses qualify for loans… or how retailers can better leverage Amazon and Alibaba to market and sell their products…  Or how RPA providers can work with their partners clients to find value for their clients beyond sheer labor elimination.  There are so many business needs to address, let's raise the conversation to making business more successful, as opposed to simply whacking their staff. 
Lobby governments to offer tax breaks to tech firms which increase their employee bases.  This just has to happen. Companies need to be encouraged to add talent to their ranks, not slash it because they think they can. I sincerely hope Prime Minister Modi is in talks with India's flagship IT services firms to fashion new tax incentives to have them invest in their staff – not simply resign themselves to satiating the whims of greedy investors. And President Trump – how about offering those promised tax breaks to US firms which invest in their people? 
Raise our social responsibility brand as discerning employers. Let's celebrate firms which grow through great people investments. Sure, we have to be smart about balancing the P&L, but those which can do it with real talent investments should be the beacons for us all to follow. Let's highlight our talent successes and how great we are at investing in people to be great at what we do. No one is going to remember us for being amazing at automation, but they may remember us for creating a culture of collaboration and great service. People still buy from people and are (still) predominantly serviced by people, so let's not lose sight of that.
The Bottom-line: The enterprise IT and business operations industry is venturing down a very dangerous path and we need to get off it – and fast. 
We have to focus on helping clients find business value, not obsess with this labor elimination disease which has taken a stranglehold over our conversations. You can just sense we're sinking into a new abyss of paranoia and negativity and we need to work hard and fast to pivot the discussion up a level, where the focus is on people and technology driven success, not simply a morass of algorithms designed to turn our firms into highly cost efficient transaction machines. Let's get back to business and let the technology do its thing to enable it, instead of dominating it.  
Posted in : Business Process Outsourcing (BPO), cognitive, Cognitive Computing, Digital Transformation, intelligent-automation, IT Outsourcing / IT Services, Robotic Process Automation, sourcing-change