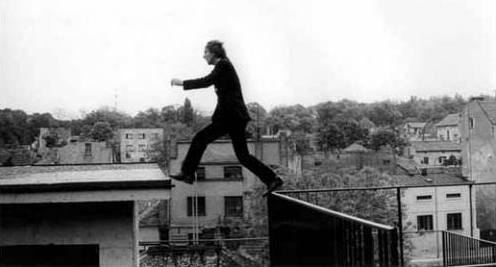 Question: Why are we becoming so obsessed with Automation and As-a-Service relationships?
Answer: Because outsourcing has worked so effectively, we can now look to new levers to pull to find that next threshold of value
Question: Will the next person who says "Outsourcing is just so Passé" get a punch in the face?

Answer: Yes
Barely three years' ago, we were still lamenting that nagging lack of innovation in outsourcing relationships and the inability of service providers to deliver those transformational delights to their clients after they had come through with their promised cost savings. But let's face it, the FTE-based labor arbitrage model has really worked – and a lot better than we thought it would, during those heady days of offshore screw-ups. I can barely remember the last time I sat on the receiving end of a group of clients throwing their service providers under the bus because they couldn't get the procure-to-pay transition right, or got caught sneaking through change-orders to fix their dodgy coding.
Service relationships are more stable than ever, but focus is shifting to As-a-Service delivery and Intelligent Automation
You only need to look at the intentions of 371 major enterprise buyers towards their outsourcing contract renewals from our new Intelligent Operations Study to get the picture that this isn't an industry in delivery turmoil, about to self-combust because deal flow isn't growing at quite the clip it was a couple of years' ago. In fact, only one-in-four IT services clients today are even considering ditching their current partner, and a even lesser proportion with their BPO provider. However, many do want to make the switch to As-a-Service contracts: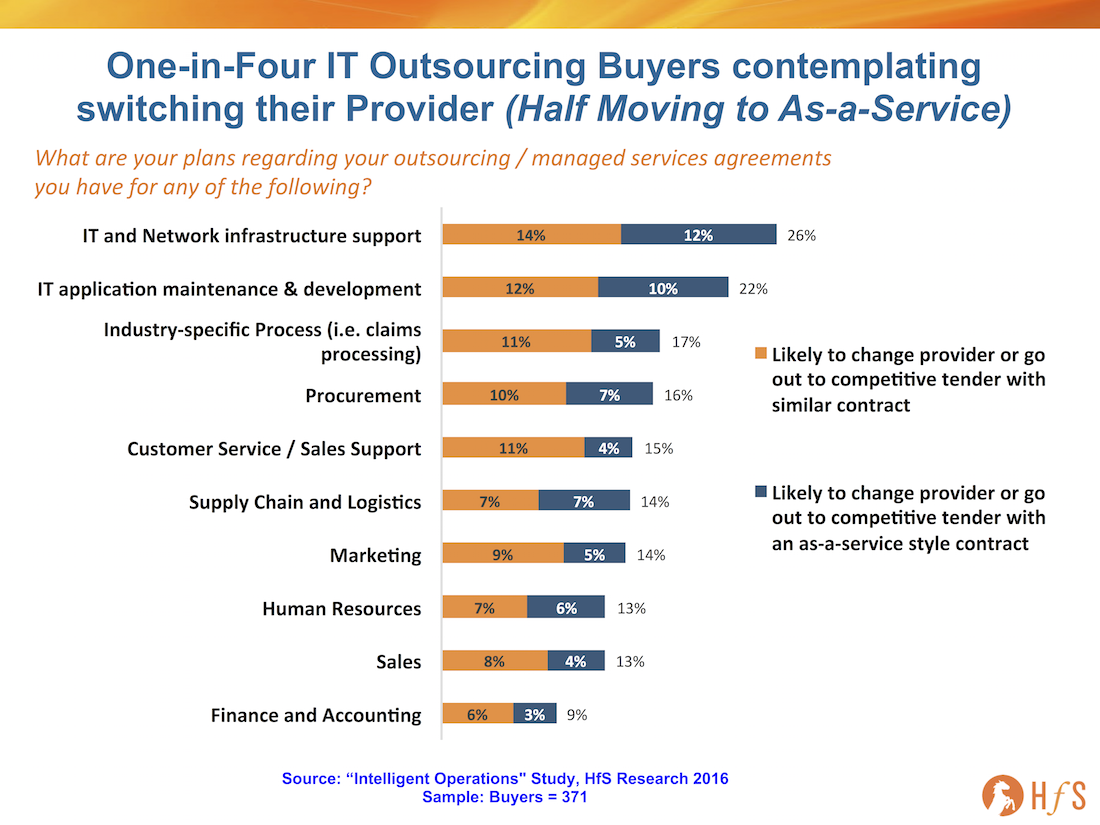 The focus on automation is the logical next phase of value once stability of global service delivery has been reached.
The availability of smart automation tools and platforms from the likes of Automation Anywhere, BluePrism, IPSoft, Nice, UIPath, WorkFusion and Redwood have really been conversation catalysts to get the automation conversation to the table. In fact, most of the buyers we've been interviewing in our current Intelligent Automation blueprint are still in the early strategy and roll-out phases of their automation experiments. Moreover, as our research clearly shows, well over half of today's major enterprises have automation plans firmly in play over the next year: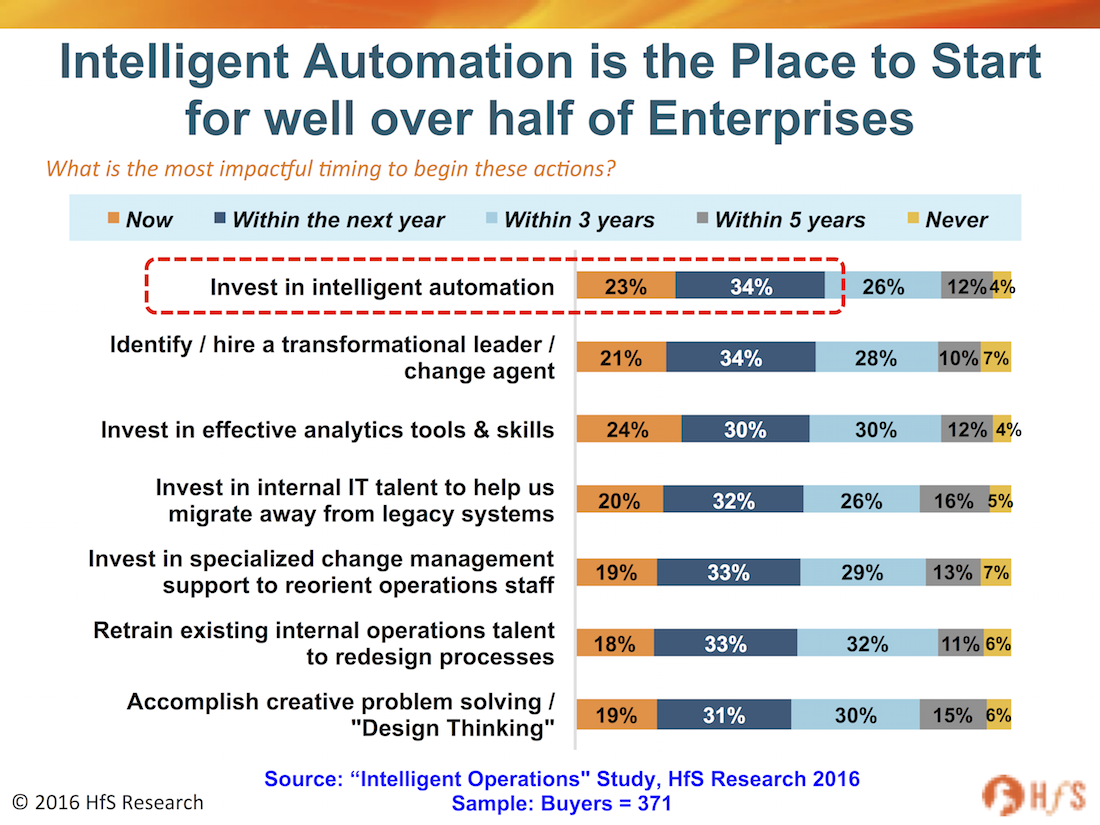 Bottom-line: From offshoring to efficiency to automation, it's all a natural evolution
Let's face facts, when your company hires an outsourcer to provide you with 500 staff to deliver back-office transactional operations, do you really expect this 500 number to stay constant for ten years? Of course not… as operations stabilize, as better technology helps streamline processes, your expectation is always to get the same work done for less hired effort. It's like when you upgrade your accounting software – do you really expect to have to hire more people to operate it for you? Of course you don't… you expect better quality for less effort.
So let's stop berating "outsourcing" as some archaic practice that went out of fashion with the Blackberry. It's a practice of globalizing operations that we've got really good at – and the fact that we're now obsessing with getting into the weeds of automating processes, is testament to our progress that we're running our businesses much more efficiently – and digitally – these days.
Posted in : 2016 Intelligent Ops Study, Robotic Process Automation, The As-a-Service Economy