Thank God services providers don't like buying each other very much. There are scores of IT services and Business Services providers today competing for every help desk, invoice processing, app dev, clinical data management (etc.) deal.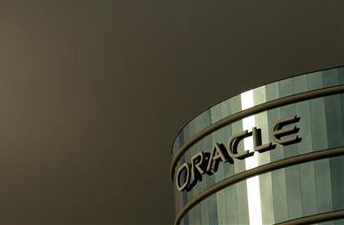 For smart services buyers, they are spoiled for choice to keep their providers on their toes to get as much attention, talent, technology and inspiration that they can squeeze out of them.  And if they only care about low-cost, there are plenty of providers who'll kill themselves to do their work as cheaply as is humanly possible.
When I watch Oracle and SAP rapidly clean up whatever application is left on the market worth buying, my heart sinks for the future of the enterprise software business.  For Oracle and SAP, it's all about maintaining the status quo and growing their considerable license revenue streams.  They know they have to be seen to embrace the Cloud, but all they really care about is protecting their customer bases and preventing upstart vendors sneaking in to disrupt their revenue model.  And can you really blame them?  It's economics 101…
Microsoft won the office apps game well over a decade ago and today largely focuses on milking its massive customer base.  I mean, have you seen anything radically different with Word, Excel and PowerPoint over said period?  No competition means limited innovation, and that is my fear for the enterprise software business, which is rapidly running out of worthy independent applications that can help business managers run their functions better, have access to more relevant data to help them make decisions, and be provided on a more affordable pricing model that allows them to pay for what they need, when they need it.
Companies buy software because they want standard process that can be automated with as little human intervention as possible.   For process flows such as recruitment, if Taleo can provide you with the steps you need to automate an end-to-end recruitment process effectively, then the only way to find more value (or dare I say "innovation") from recruitment is in those areas that cannot be automated – such as assessing the cultural fit of a candidate, or making a judgement call that the candidate has potential which his or her former employers had previously failed to unleash.
Unless Oracle and SAP decide to enter the services game, they are not going to provide enterprises with that kind of innovation – they are merely pedlers of automation.  Once they own all the apps on the market, they will own all the automation, and my huge concern is whether there is really any more room for innovation spurred by this automation.  Essentially, have these enterprise apps pretty much reached the peaks of their capabilities now they are owned by the 1600-pound ERP gorillas?  I mean, seriously, how much further can you improve a companies' recruiting processes by making some tweaks to the software code?  Yes, I hear all the techie purists voice their fury because all software products can have their architectures improved, but at the end of the day, most of these software apps support pretty standard business processes today.
We've arrived at a juncture where the next wave of value that enterprises can derive from their business processes isn't going to be purely from upgrading to whatever software platform is next available on the market.  It's actually going to be having real help in improving the quality of those process elements that cannot be automated, require real context and judgement, and real analytics.  These are requirements you can't download via an email from your SAP rep – they are where you need real consultative support from experts who've gotten to understand your business.
The Bottom-line: Packaged software alone is no longer providing innovation for buyers
SAP and Oracle don't need to try to hard to differentiate from each other these days – there are only two of them and they pretty much own the enterprise packaged software markets between them.  The consolidation of the software apps business is firmly placing the onus of innovation and process improvement in the hands of today's service providers.  Those business services outsourcing providers that can coach their clients on an ongoing basis as part of a managed services relationship, will be able to differentiate themselves in the market.  We are already starting to observe service providers handpick industries where they really think they have an edge and are eager to demonstrate it at every opportunity.  Our new research on Business Platforms already shows that today's leading service providers have already leveraged over 15o packaged and custom-built applications to underpin their services. The apps provide a process framework that can help improve an enterprise's current state, but the actual innovation will only come from the introduction of new and creative methods that can't be embedded in a piece of code.
Posted in : Business Process Outsourcing (BPO), Cloud Computing, IT Outsourcing / IT Services, kpo-analytics