HfS Research Director Brian Robinson knows what it's like to be a small fish in a big pond – he's about 5'6″ and living in a tiny studio in the middle of Rome.  
So who better to look at some other minnows punching above their weight in the world of offshore services?  In all seriousness, there are some excellent smaller-scale providers making inroads into the outsourcing market, most notably as the middle market opens up and several enterprises increase their appetite to bring in specialists that will throw their "A" team into the mix.  Over to you, Brian, to discuss your brand new report "HfS Buyers' Guide: The 2011 Offshore Challengers"…
Not the Usual Suspects: HfS names its 2011 Offshore Challengers
After much deliberation, debate, and a few of bottles of red wine, HfS Research is announcing its 2011 Offshore Challengers: EXL Service, UST Global, MindTree, Hinduja Global Solutions, Hexaware, Intelenet Global Services, and L&T Infotech. All are mid-sized providers of IT and business process services that do some great work with their clients. We detailed our findings here in the first report of our HfS Challengers Series.
When the team first discussed the offshore challengers report, we wanted to highlight those providers in the industry that rarely get the same media attention or focus that other large competitors often receive. As such, we set out to find providers that fit our profile as a Challenger, and, once identified, we dug in deep to find out who they are, what they do, and their plans for future growth.
Through experience, HfS knows that the provider evaluation process can be a right pain in the arse. With this in mind, we structured this report into a Buyer's Guide by consolidating key operation and financial information and distilling the key capabilities of each through direct interviews with the Challenger's executive leadership. Finally, we leveraged the firm's sourcing experience and insight to develop advice for Buyers considering a Challenger. The result is a document that Buyers can leverage to jump-start their evaluations. Future reports in this series will highlight Challengers from Latin America, China, and other relevant outsourcing geographies
Along the way, we learned that despite the Challengers' smaller size, each has several key – and large – clients that they have supported for a number years. This focus gives them critical domain expertise that they continue to invest in and improve. Additionally, each has group of talented and motivated management teams that continue to push the envelope on service delivery and process efficiency.
Have we spotted a trend here – where large buyers of services rely on smaller providers in a cooperative relationship? In June 2011, niche technology firms QuEST and Cades won a lucrative $300M in a competition against both Infosys and Mahindra Satyam, as reported by the Economic Times here. This evidence supports the fact that, regardless of service type, Buyers seek the right fit between their organization's needs a provider's core capabilities. Provider size and scale matters, but they are just two of many key evaluation metrics.
Our report goes a long way to help Buyers identify the relative strengths and limitations of working with a Challenger, and despite our relative enthusiasm for the 2011 list, a Challenger is not always a great match. For example, they have different risk profiles then their larger competitors. Our readers from Europe will also be pleased to see that we have poked and prodded our Challengers to find out what their existing and future plans are in the region.  We have included the results of this analysis in our detailed provider summaries and in a special addition to this report entitled, "Are the challengers a fish out of water in Europe?"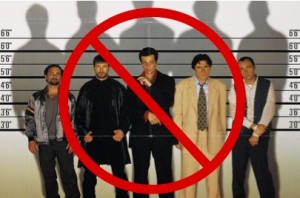 As you make your way through our first HfS Challengers Buyer Guide, please shoot us over any comments or feedback – please don't be shy, we certainly are not. And to our 2011 Challengers, we wish you the best in your continued forays in the services industry.  You have earned your spot and we hope to hear about your great client services and support in the near future.
 Click here to access your complimentary copy- The HfS Buyers' Guide: The 2011 Offshore Challengers
Posted in : Business Process Outsourcing (BPO), IT Outsourcing / IT Services