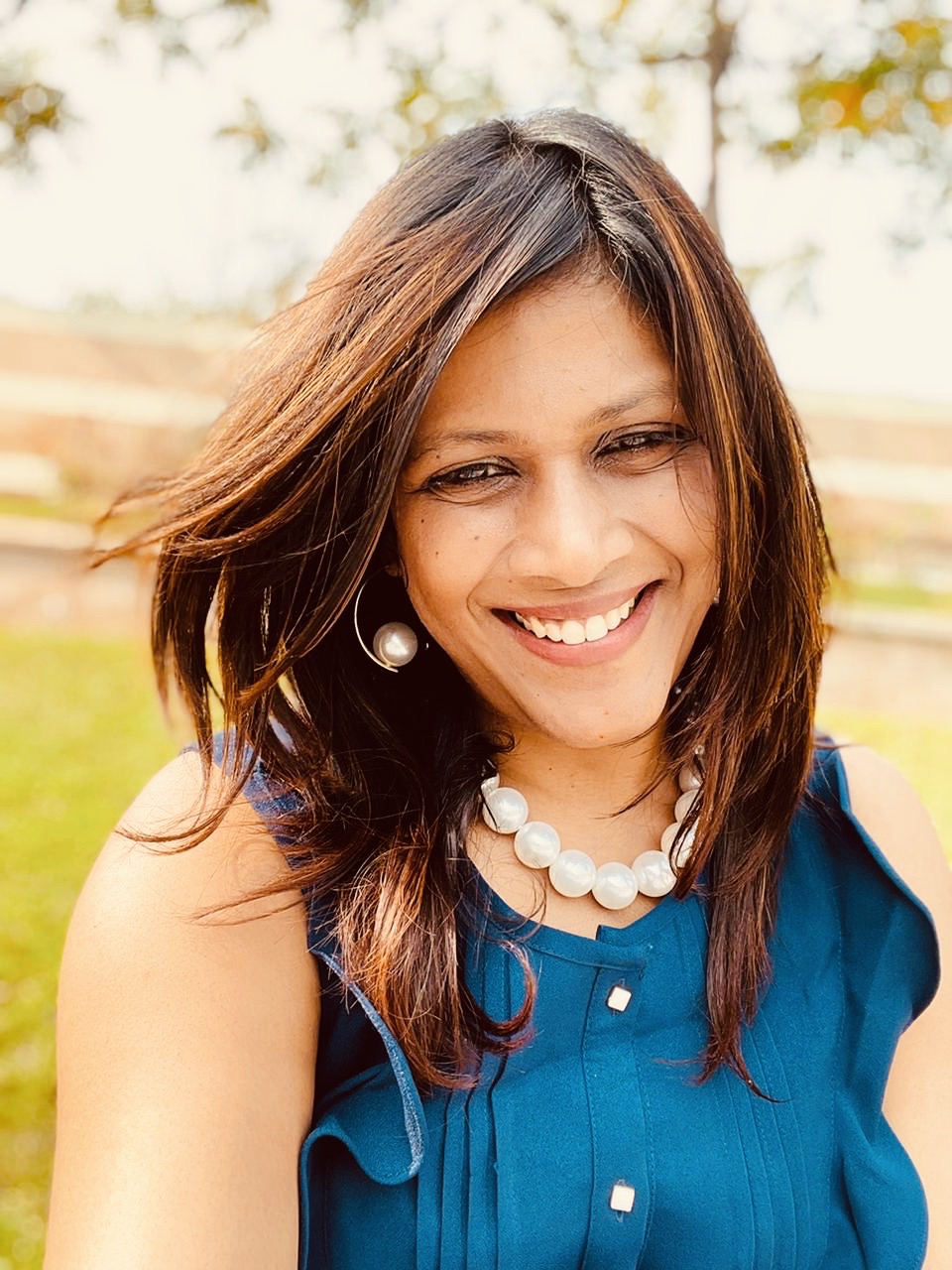 Many of you saw we recently hired the analyst industry's first "storyteller"… and do we have some stories to tell! Nischala Murthy Kaushik has joined us to drive a crisp and enticing narrative for our industry during these turbulent times of change, which she will attempt to fit between her yoga and meditation sessions, and her amazing dinners with hubby Saurabh and young ladies Naisha and Tanishka.
Nischala will curate the HFS 2025 vision and values to the industry using her substantial social media presence – she was recently named among the Top 20 LinkedIn Voices for India. In addition to working closely with our research team, she is a blogger, thinker, and provocateur in her own right including bylines in Huffington Post and The Economic Times, with a strong focus on inclusion and diversity. So let's find out a bit more about HFS' latest acquisition…
Phil Fersht: Hi Nischala – we are extremely happy you have chosen to focus the next phase of your career with us. But taking a step back, can you talk about your early years and why you chose a career in the IT services industry? Was this the career you always wanted?
Nischala Murthy Kaushik – Phil – Firstly, Thank you for being instrumental in my career shift. I look forward to working with you and the HFS team for the next phase of my career.
Time travel into the past is always a nostalgic experience. As a kid, I aspired to walk down a new career path in line with the seasons – from a genetic researcher to a doctor, to starting my own business venture (my extended family has lots of doctors, entrepreneurs, and some both!), to being part of the fashion industry to competitive sports!
However, the reality was that I have always excelled in Math and Science at school, and in India, one of the preferred career paths for kids who do well in these subjects tends to be around Engineering and Technology. In my case, there was a strong influence and a role model in my father – who studied at IIT (Indian Institute of Technology) and went on to do his Ph.D. in the US. When he returned to India, he chose to work with TCS as one of its initial set of employees! And since I had seen him walk down that career path, I naturally gravitated towards it.
So my Engineering degree paved the way for a career in the IT services industry. Once I started my professional journey, the penchant for 'new and diverse experiences' has fuelled my career taking me across the world to exciting and interesting destinations (US, Europe, India) for work assignments in strategy consulting, technology solution development and leading innovations. Over the past two decades, exposure to global companies, diverse cultures and work environments, different world views, and ways of working have shaped my career and outlook – giving me a holistic understanding of the IT industry.
After more than two decades with Wipro, what do you feel have been your greatest accomplishments, Nischala, and how do you hope to take these experiences into the analyst industry with HFS?
I have been fortunate to play many varied and exciting roles, Phil, and each has been a great learning experience. I strongly subscribe to the mantra – After every 3 years, one should change your role, boss, team, or company! Along the way, I experienced many leadership shifts at the C-suite, multiple organization re-structuring, M&A (Merger & Acquisitions), financial/economic lows to a global pandemic in 2020. Every experience has left me wiser with a lesson and two, and left a mark by leaving a white hair or two.
Looking back, my top 3 favorite work assignments are below:
Top on the list was the strategic consulting work I did at a global payments and technology company. This was exciting as I had the opportunity to create the roadmap around next-generation payment solutions and strategy. It is particularly memorable as the success of the program was pivoted on an executive leadership connect, which I anchored independently for a multi-million dollar engagement! At the end of my recommendation, the business leader looked me straight in the eye and said, "Where should I sign the cheque?" J
Two is around blockchain market positioning – an emerging technology area, new to the industry and the company at the time. The opportunity to create and execute the GTM strategy and an integrated marketing campaign to create mind-share in the global ecosystem was challenging and exciting. From defining the solution offerings to winning the first customer deal to all the media/press coverage to getting industry awards and analyst accolades, the entire journey has been memorable.
Three is being part of a successful corporate intrapreneurship initiative. Being part of the innovation life cycle was a unique experience! It is terrific to start with a small nebulous idea and see the metamorphosis and emergence into a tangible solution. The process of creating something new is always unparalleled.
So tell us, how do these experiences apply to the analyst industry, Nischala?
One – these experiences help me understand how customers think, prioritize and make choices; and what factors and variables influence business decisions.
Two, they help me understand how organizations work – in terms of people, process, policy, politics, technology, and governance.
Three, having been on the client side of research – I also understand what kind of analyst insights and perspectives are valued.
The other exciting aspect about you has been observing your prolific writing and social media presence, despite having a full-time corporate career. How did that come about?
That's a great question, Phil! I always say that I gave birth to my daughter, and she gave birth to the writer in me. I started publishing actively about a decade ago when on my first maternity break, and there has been no looking back. The sheer love for the written word has kept me going!
Over time, I have gained a deep understanding of my own writing process and the content life cycle process – both from the content creator and the content consumer perspective. And of course, experiencing the real-time global reach of words and the power of words to influence and make a difference is empowering and enjoyable.
I am particularly proud of my achievements as a writer and on social media as I started from Ground Zero. I have systematically, creatively, and consciously grown it to where it is.
As you get settled into your role with HFS, Nischala, how do you want to embrace the platform you have to make a difference?
It's been just a few weeks at HFS – and I slowly and surely understanding the power of the platform – in terms of depth of research, breadth of reach, executive leadership mind-share and nature of influence.
One would be to create and anchor leadership dialogues, especially around what it takes to be a leader in this new decade, how leaders are looking at long-term strategic growth, short-term survival and what leaders can do to leave a strong leadership legacy. Conversations around the future of work, innovation, technology, and digital transformation would be interesting!
Two is around skills for the next generation of the workforce, a topic dear to me. How can we leverage our perspectives as we envision the future, especially to prepare the next generation talent for industry? Actionable insights on what students and young professionals can do to plan and prepare for meaningful careers and the kind of learning programs corporates and universities can design as they nurture the talent of tomorrow.
Three is definitely around moving the needle on the issues surrounding diversity and inclusion. Specifically, if we look at gender diversity – 2020 has been a particularly tough year for women at the workplace, so any ideas, insights, and inspiration to help women survive and thrive as we forge ahead would make a difference.
Four is an opportunity based on my industry experience. Creating research and insights for the CMO / Marketing function around strategy, technology, and storytelling.
Lastly, Phil, looking at research and insights around corporate innovation for enterprises – simply because as we move in 2021 and beyond, sustainable innovation is going to be critical for enterprises across the globe.
And do you believe the analyst community can do more to promote the future path for the technology industry than it does today?
I have been a consumer of analyst services for more than a decade. Fundamentally, to me an analyst is a blend of an ideapreneur, a horizon gazer, and a change catalyst. In general, analysts are fantastic in seeding new ideas and concepts which most industry professionals can't even think of (sometimes because of the lack of time, or focus or the mind-set), and crystal ball gazing into the future. However, in reality – most organizations struggle with the realization of these ideas into business reality to drive meaningful impact.
I do think there is an opportunity for analysts to collaborate and co-partner with industry to accelerate the pace of change – especially since there is a view on both the supply and demand side. The progressive next step could be for the analyst community to take a couple of steps forward to help realize the change. For example: If we talk about blockchain as an emerging technology area, the question to ask is, "Is there a way that analysts can partner with large enterprises in the strategic planning and realization of blockchain projects?"
Finally, Nischala – what do you hope we'll all be talking about this time next year – and what do you think we'll be talking about…
I hope we will all be talking about the post COVID world in January 2022, and hopefully living it too! And in that paradigm, I think we will be talking about 3 Is – new Ideas, sustainable Innovation, and positive Impact to individuals, businesses, communities, societies, and the world at large.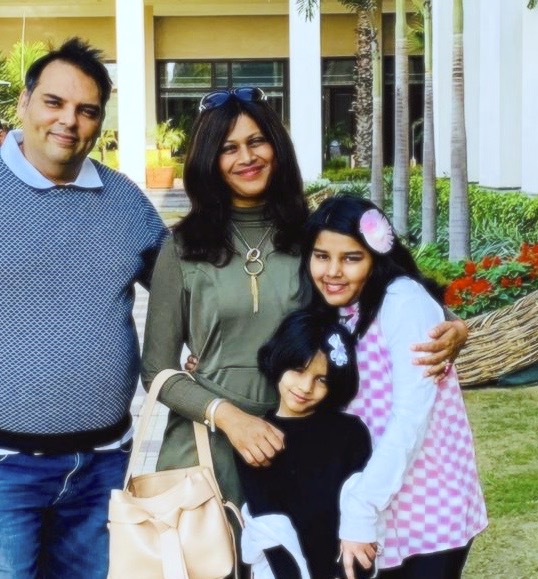 Meet the Kaushiks: Saurabh, Nischala, Naisha and Tanishka
Posted in : IT Outsourcing / IT Services, Outsourcing Heros