We are priveleged this year to have AMR's own Dana Stiffler at the NASSCOM show in Mumbai.  What a time to be at the heart of the Indian services industry with the recent Mumbai terror events, the Satyam saga and the current economic crisis…  How is India Inc. responding? Over you to Dana: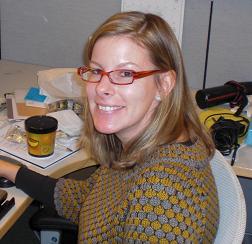 NASSCOM President Som Mittal opened the group's 17th annual leadership conference with praise for the resilient city of Mumbai, as the packed house observed a moment of silence for the victims of the city's terrorist attacks last November. It's a watershed moment for NASSCOM and the industry in general and Mr. Mittal struck just the right tone in his opening comments: cheerful, welcoming, resolute. Addressing the attacks and Satyam's challenges up front, he told us it was time to reset expectations.
As for specifics, Mr. Mittal announced that NASSCOM will reconvene its ethics and governance committee. He also highlighted green technology

as a new opportunity and responsibility for NASSCOM members, and reminded the group that NASSCOM's work is now truly a global affair. Members from 22 countries are participating this year. 
Cisco CEO John Chambers delivered the event's keynote. Mr. Chambers proved the ideal man for the task, given the ups and downs he's experienced in his tenure at Cisco. His umbrella topics were global competitiveness and collaboration, accompanied, naturally, by a big plug for Cisco's TelePresence technology. But it was his anecdote about Jack Welch telling him that "you'll never have a great company until you have a near-death experience" that probably resonated best with the audience, most of whom have never been through a major downturn.
Indian Minister for Commerce and Industry Kamal Nath came next, charging NASSCOM to use the global economic crisis as a time to look inward to the Indian market opportunity. India's IT sector has been heavily export focused, the largest players even more so. This has left much of the Indian IT opportunity, especially at the enterprise level, open to rivals IBM and HP. I agree with Minister Nath that Indian IT needs to be stronger domestically for another reason as well: the multinationals we work with all have emerging market IT strategies. Today, Accenture, HP, and IBM are better-positioned to advise on and support these operations than Indian service providers.
Then, finally, the session I had been anticipating the most: a panel discussion featuring Vineet Nayar, Nandan Nilekani, and S. Ramadorai, top executives of HCL Technologies, Infosys, and Tata Consultancy Services, respectively. TPI's Dennis McGuire was there for buyer insight and color commentary as well. I was less interested in what the panel had to say than in how they would said it. Indeed, it was fairly predictable, if reassuring stuff – there is no question these companies will be around for the long haul. All agreed that there is a lot of efficiency to be wrung out of current operations and that uncertainty and volatility are the new normal. Mssrs. Ramadorai and Nilekani talked about deepening client relationships and helping them leverage existing scenarios while Mr. Nayar made no bones about aggressively seeking market share, i.e. "eating someone else's lunch."
Presumably it is Satyam's lunch that we are talking about. But we didn't talk about Satyam — none of the panelists even mentioned the company's name, though the moderator did in a few joking asides. Of the ten or so questions from the floor, none were about increased client concerns with vendor financial transparency and viability.  The panel missed a major opportunity, perhaps the event's only main stage opportunity, to address the biggest elephant in the room.
And so, while NASSCOM's first day was reassuring, even inspiring, on many levels, there's a lot more that needs to be said. I look forward to your comments and questions as the event unfolds — tomorrow brings the likely emergence of said elephant as I'm having breakfast with NASSCOM leadership and participating on two panels. Stay tuned.
Posted in : Business Process Outsourcing (BPO), IT Outsourcing / IT Services, Outsourcing Events