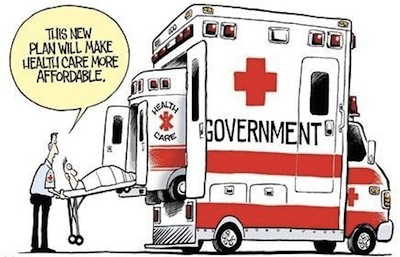 As HfS Research Fellow Keith Strodtman continues to shake the world of HR Outsourcing from its malaise, his next stop was benefits outsourcer Mercer's analyst sojourn at the sumptuous Starlite Motel, Jersey City.  Oh wait - my apologies - I am getting confused with the HfS sales offsite - the Mercer do was at the Mandarin Oriental in D.C. (which, in my opinion, doesn't really have the personality of the Starlite...).  Over to your Keith...
Mercer Analyst Day Report Out
Mercer kicked-off its annual customer conference with an analyst and influencer briefing at the lovely Mandarin Oriental Hotel in Washington D.C. on May 9, 2011.  Mercer generates $3.5 billion in revenue from it HR consulting, outsourcing, and investment services businesses.  It operates in over 40 countries and has more than 20,000 employees.  Mercer executives presenting at the event included Jeff Miller, President and Group Executive – Outsourcing, Pat Milligan, President – Human Capital, Michael Sternklar, US Business Leader – Outsourcing, Mary Tinebra, Global Head of Business Development and Alliance – Outsourcing, and Kim Seals, Global Leader, Human Capital Operations and Technology Solutions.  In this post, I will provide a few of the key observations from the event.  For a comprehensive report of the day's information please read my HfS Research RAPIDInsight.
Mercer has three primary business units.  Consulting is the largest of the units with about $2.4 billion in revenue.  Outsourcing brings in $700 million in revenue and Investment Services brings in $400 million in revenue.  The outsourcing unit, which serves 10.1 million employees across 2,800 customers, is comprised of:
Defined benefit administration
Defined contribution administration
Health benefit administration
Absence management
Outsourcing services are delivered from fourteen service centers around the globe, including the largest centers in Gurgaon, India and Norwood, Massachusetts.
Read the HfS Research RAPIDInsight report on the Mercer Analyst Day.
Mercer has a large number of large and mid-sized, well known customers across the outsourcing service lines.  Last year, the company acquired a long-time benefits co-sourced software partner to expand its presence in the mid-market.  The mid-market offering is often bundled with benefits strategy consulting and benefit brokerage services.  The company believes that outsourcing value proposition will become even more attractive to companies as they grapple with an increasingly complex legislative environment, especially health care reform.  I agree with this view and have seen evidence of sales growth from several providers in the benefits outsourcing market.
In the retirement outsourcing market, the company has developed a number of tools and alliances to help plan participants prepare for their financial future.  During the event, product specialists demonstrated some of these tools and they appeared to be intuitive and filled with useful information.  One of the web tools called RetireTALK is a public web site.  Product executives indicated that mobile apps are on tap in the next six to twelve months.  Clearly, mobile apps are an important channel if Mercer hopes to reach busy professionals and younger workers who rely heavily on their mobile devises for information.
Health care reform was also a big topic of discussion at the analyst day event.  Steve Raetzman from Mercer Consulting provided an overview of the legislations and the potential implications for businesses.  While there are many unanswered questions regarding the legislation, it is clear that there is a lot of work ahead for benefits leaders to determine how to best optimize their company's benefits offerings.  The reform will drive increased enrolment in health plans and lots of questions from employees.  Organizations will have to determine if company sponsored plans, insurance exchanges, or some combination offer the best solution given the organization's business and talent strategies.  Benefits consulting firms such as Mercer are sure to see a surge in demand for benefit plan design services as companies grapple with these complex decisions.
Mercer's Human Capital Consulting business has also seen an increase in business activity since the recession ended.  Pat Milligan proclaimed that the global war for talent is back.  CEOs are shifting their focus from recession-induced cost cutting to growth and innovation.  This shift is happening at the same time that employee confidence and loyalty has taken a hit.  Therefore companies need to take a fresh look at their talent strategy and talent management programs.  Mercer's consulting business is helping companies develop engagement, performance management, mobility, and leadership programs in addition to pay and benefit programs to meet the talent challenge.
Human Capital Connect is a new Mercer solution aimed at helping companies manage talent.  The solution is a bundle of technology, powered by Peopleclick Authoria, and consulting to support implementation and adoption of the solution.  Initially released nine months ago, the company reports a lot of customer interest in the solution but the buying process and time to contract has been slower than anticipated.  I believe this could be an important solution for Mercer and will be watching to see if market adoption accelerates going forward.
Read the HfS Research RAPIDInsight report on the Mercer Analyst Day.
Posted in: Business Process Outsourcing (BPO), Healthcare and Outsourcing, HR Outsourcing