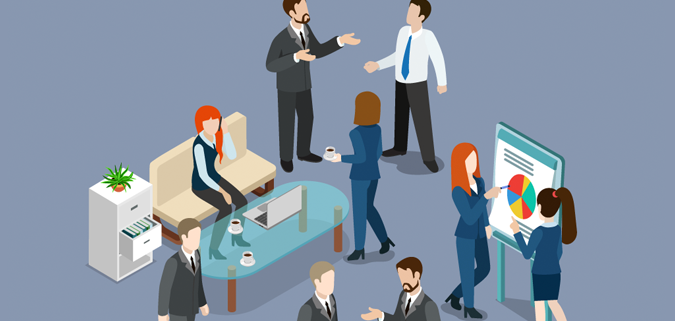 The Workday services market is growing rapidly, but remains relatively immature. With many of the service providers still finalizing their specific areas of market focus and are trying to find a clear identity and position in the service ecosystem. At the same time enterprise buyers are learning the intricacies of SaaS deployment and service provider relationship lessons in real time.
One of the most uncontroversial findings from our recent research (see: HFS Blueprint Report: Workday Services 2016) into Workday services is that enterprises are increasingly considering Workday solutions to manage both their HR and Finance functions. While Workday Human Capital Management (HCM) remains the leading solution, interest in Workday Finance Management (FM) has significantly grown in the past year. In fact, some enterprises are deploying the FM product first. We see a mix of deployment behavior, including:
Cautious Experimenters: Enterprises deploying a few modules at a time, across a few or all sites
The Big Bangers: Enterprises deploying almost the full suite of the HCM modules to all major sites at once
The All-In: Enterprises adopting the full platform deployment of HCM, FM and sometimes also Payroll applications
The Workday service providers profiled in our recently published HFS Blueprint Report: Workday Services 2016 expect this part of their services business to grow at an average of 46% in the next year. This is strongly supported by Workday itself, which works closely with each of its service partners to identify market positioning and opportunities. HfS estimates that the number of people in service providers' Workday services practice teams increased by 64% from 2015 to 2016.* Service provider participants of this Blueprint have a total of nearly 5,000 Workday certified consultants.
Service providers and buyer organizations alike are investing in Workday skills and solutions. HfS has published two reports to provide recommendations to each of these parties:
In these reports we highlight the areas buyers and service providers need to focus to ensure successful Workday deployments. For example, service providers should demonstrate a commitment to investing in Workday services, and adopt an industry sector approach to service offerings and solution development. Buyers need to ensure that they understand what is involved in a Workday deployment, both technically and organizationally, and pushing all their service providers to share best practice lessons.
Both of these reports are available on the HfS Research web site at http://www.hfsresearch.com/research and, of course, are free to download.
*Footnote: based on service providers who were included in the HfS Workday Services Blueprints of 2015 and 2016. This also takes out the effect of major acquisitions that these providers may have been involved in.
Posted in : SaaS, PaaS, IaaS and BPaaS