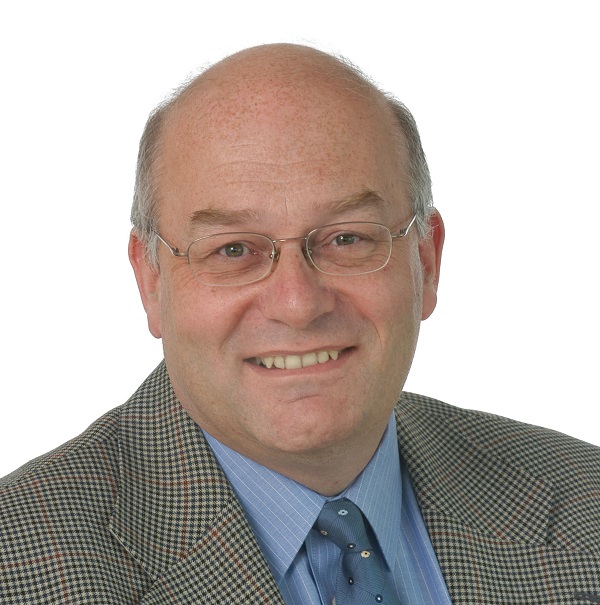 Ever wondered how you can get your coffee maker to turn on the airconditioning, while your robotic dog pressure-cleans your car… all with a couple of clicks on your iPhone? Well, here is the man to give you the lowdown on all embedded intelligence across all connected devices, the man who practically invented the term "IoT" for Gartner during a distinguished career with the Borg, before joining the HfS rebel forces as VP, IoT Technology and Services Research…. Jim Eastlake:
Jim – it's just terrific to be working with you at HfS! Can you share a little about your background and why you have chosen research and strategy as your career path?

Hi Phil. I think that I can sum that up in one phrase….. 'The Big Picture'. I began my career at Texas Instruments in 1981. It was a good place to learn the semiconductor business, but TI was very introverted in those days. So, after 6-7 years I decided to join Dataquest, THE preeminent chip research firm. It would only be for a couple of years, then I'd join another semis company. Little did I know that I would become hooked. I loved the opportunity to talk to senior management and strategists from across the industry (Gordon Moore, Charlie Sporck and Jerry Sanders amongst them), focus on the big issues…… and try to figure out what was going on. I'd then formulate my thoughts in research reports that I hoped would educate and inform, and, amazingly, I got good feedback.
Why did you choose to join HfS… and why now?
The world has changed just a bit since then! We now stand on the cusp of the next industrial age, Industry 4.0 and all that. It is the Professional Services firms that are performing THE vital task of stitching hardware, software and services together. They enable a myriad of "digitalization" projects that deliver huge benefits to society. So, what better place to continue my lifelong exploration of the big picture than at HfS.
Where is the industry right now, Jim? Are things really that different than five years ago when you started covering IoT?

We're following a classic saturation curve Phil, and it's very early days. Things change fast. The industry takes big strides forward all the time. In the past five years, much has changed: platform architectures, security, edge computing, contact T&C's, formation of industry standards – just everything.
So what can we expect to see from you at HfS… can you give us a little snippet of what you're going to be working on?

Most certainly Phil……
After two weeks with the company, I'm deeply into my first IoT Blueprint, scheduled for February publication. We've had a wonderful response from participants, so it will be an insightful report. However, feedback from our clients is also focusing my research thoughts on some meaty topics for 2018:
What are the top obstacles to IoT adoption, and how can Service Providers help overcome them?
What IoT platforms are winning out, and why? And, is there a trend to using "standard" platforms as opposed to a Service Providers' proprietary offering?
What reasoning lies behind the Edge vs Cloud computing decision in a project?
Why do customers choose different Providers for different projects?
What comprises a true end-to-end IoT solution?
What proven business benefits of IoT are emerging in each of the industry Verticals?
And finally, is the analyst industry as exciting as it was 10 years' ago?
Immeasurably more so, I'd say. Simply because of Digitalization. Change has always represented an exciting time for the industry observers, there's not been a time like this during my, nearly 40-year, career in the industry. Everything from semiconductors to Services is involved in enabling change that is Societal in scale. Also, on a practical matter, it is now so easy to communicate with clients and to get research to them. Social media, chat rooms, Webex, Skype and the likes provide us with a much more effective communications conduit.
Jim – it's terrific to have you join us and can't wait to hear about the convergence of OT and IT!
Posted in : IT Outsourcing / IT Services, The Internet of Things