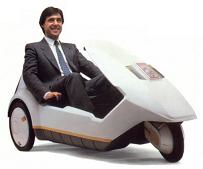 My definition of corporate failure in this market:  "We're gonna ride out 2009 and go for it next year."  What are you going for?  What are you riding out?  If you want to remain successful, you better get your act together now and formulate a game plan. 
Too many firms are sticking to their old business models, in denial that they need to do anything different (besides firing a few people), and cling to the vein hope that their fortunes will dramatically turn around in 2010…by doing NOTHING.  And I can be 100% sure that everyone reading this is either working for a firm with that attitude, or knows someone who is.  Smart executives sense stagnation, and a lot of top talent is re-thinking whether their current employer has what it takes to prosper in a post-recessionary economy.  (P.S. a prize is available for the first person to reveal this icon of executive innovation from the '80s…).
And the top tier isn't always offering the most appealing place to work in this market – am seeing several top executives broadening their horizons for unique companies geared for growth in this new economy.  Start-ups and small companies, for example, which are plugged into the new economy are becoming vogue.  Many people are realizing that no job is particularly secure anymore, so if you're going to take a risk, why not now? 
We're now seeing the fog lift, and several smart service providers are dipping into the market to pick up top talent… and naturally this starts with sales execs.  In industries such as payroll and HR outsourcing, it's all about relationships, and the recent hiring of Kephanie Landess by British upstart HRO service provider Patersons, is an example of top talent focusing on joining upcoming providers with a unique vision.
Kephanie could have handpicked many of the leading HR services or software brands for her next career move, but she chose a firm that isn't that well-known, but has great potential for future growth in this market.  I keep a close eye on the payroll/HRMS outsourcing market and have been initially impressed by Paterson's SaaS-based multi-tenant HRO solution, with the firm beating out tier 1 competition to win new business with major corporations such as Wachovia, Interdean and Henderson.  With 10% of mid-large firms looking to move onto managed payroll outsourcing services over the next year, this is not a bad market to be in.  You just need to make sure you're working for one which can service clients globally, and has a proven Opex-based model that doesn't necessitate huge upfront transformation costs.
I asked Kephanie to let readers here know why she made this decision.  Over to you Kephanie:
"Here is a quick summary (well I intended it to be quick) of why I joined Patersons: 
"I wanted to work for a company that is not "set in their ways" and have ability to make an impact in moving from status quo offering in market to what the market requires;

"I wanted to work for a company that is not "set in their ways" and have ability to make an impact in moving from status quo offering in market to what the market requires Work for a company that is focused on critical niche solution as opposed to "jack of all trades" approach;

"I have been seeing an increasing trend of organizations trying to act like global organizations due to the increasing demand of having employees stretch globally, but didn't have the means necessary to support all populations as it relates to Payroll & HR (the market has tried and tested what's out there and it's not adequate);

"I was looking for an organization that is proactively responding to the needs of the market for a truly global Payroll & HR technology (need alternative to other providers–which can meet needs of certain segments, locations, solution tiers, but not holistic approach to all global HR & Payroll needs);

"The market requires the same single provider that can offer global integrated Payroll & HR solutions whether they have one employee in one country and 10000 in another country and scalability for growth strategy– (other providers can offer bits and pieces to accommodate various populations but not single solution across whatever populations/countries necessary)."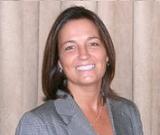 In case Kephanie's boss, Karen Paterson, reads this, I can assure her that Kephanie contributed about 10 further points attempting to justify why Patersons is the greatest offering since the feeding of the 5000, but I do have to draw the line somewhere 🙂
Kephanie Landess (pictured) is Vice President of Sales for Americas for global HR services provider Patersons.  She can be contacted here if you want to buy some SaaS…
Posted in : Business Process Outsourcing (BPO), HR Outsourcing, Outsourcing Heros, SaaS, PaaS, IaaS and BPaaS