Wow, wow and wow.  There's an Analytics for Banking, Finance & Insurance event in New York next week, and HfS Research is strolling down the I-95 to study the cerebral-ness.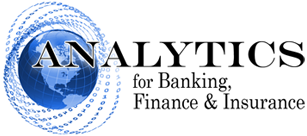 We hope to see you when yours truly (Phil Fersht) moderates the "Leveraging 3rd Party Analytics Players : From a Transactional Support Partner to Turbo-Charging your Core Competencies" session taking place on Wednesday, March 13th at 11:30am along with Allstate's Ferdinand Dungca and Wells Fargo's Eric Legrand.
Yes! Its time to head to NYC on March 11-13th at the Sentry Center for a whirl-wind event. And not only have we negotiated our readers a discount, this time we've arranged an elephantine 50% off for your attendance:
To register, please email [email protected] to take advantage of the discounted rate.
We look forward to seeing you in New York City next week!
Posted in : Business Process Outsourcing (BPO), HfSResearch.com Homepage, Outsourcing Events