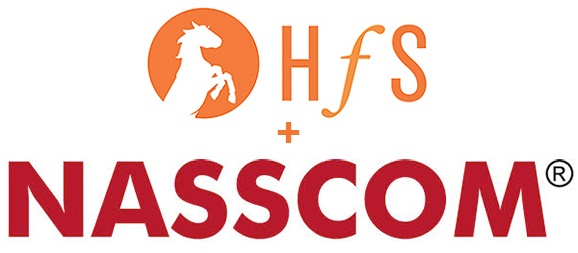 We're proud to announce our role as exclusive research and content development partner for NASSCOM's Business Process Management Summit 2015, to be held in Bangalore, on September 24th-25th.
We've been closely working with NASSCOM in designing this year's theme: "The Emerging Digital Economy: Thrive, Survive or Die", developing session topics, identifying speakers, supporting content for key speeches and producing a definitive white paper on the Digital theme, in addition to supporting the marketing and promotion of the event. This year, I will be hauling myself back to India along with Charles Sutherland to deliver a keynote presentation on the Emerging Digital Economy and its impact on the BPM industry, along with helping organize the other sessions and content themes.
At the NASSCOM BPM summit, participants will debate the emergence of digitally empowered business process services in horizontal areas such as finance, procurement, supply chain and HR, in addition to industry domain specialties, such as financial services, healthcare, life sciences, retail and manufacturing.
Key Digital Themes being discussed at the 2015 NASSCOM BPM Strategy Summit 2015:
Embracing Design Thinking: Generating creative solutions by understanding the business context
Smartly Automating: Blending of automation, analytics, and talent
Intelligently Managing Data: Applying analytics models and techniques to achieve meaningful business insights
Writing-off Legacy: Use of platform-based services to make many tech investments redundant
Being Brokers of capability: Governance staff managing towards business-driven outcomes
Entrepreneurial Intelligent Engagements: Striving for relationships based on expertise, gain-sharing and outcomes
For members of the HfS global knowledge community interested in speaking at the summit, please email [email protected] .
We hope to see you in Bangalore!
Posted in : Business Process Outsourcing (BPO), Digital Transformation, HfSResearch.com Homepage, Outsourcing Events, The As-a-Service Economy