Earlier this week, Cognizant announced its intention to expand its footprint to support U.S. Government health operations through the agreement to acquire the TMG Health subsidiary of Health Care Services Corporation (HCSC). On the flip side of that announcement, HCSC has carved out its Government health support function to be run by a partner – Cognizant. HCSC can benefit from Cognizant's dedicated, prioritized, and leveraged (cross-client) resources to manage the operations services. However, to impact the health, care, and financial outcomes of its healthcare consumer base, HCSC will need to partner with Cognizant in a way that creates the OneOffice™ – a seamless flow of data, insights, and infrastructure for the front, middle, and back office.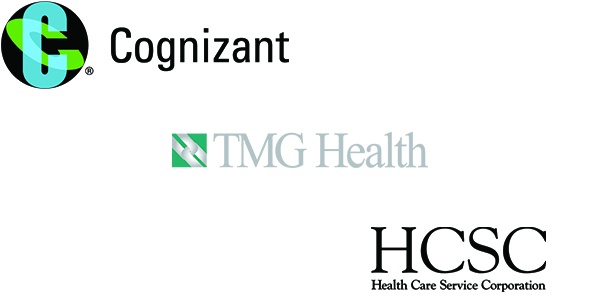 TMG Health's relationship with HCSC started back in 2005 when HCSC selected it to provide BPO services in support of its entry into the Medicare Advantage market. At the time, TMG Health provided some measure of enrollment, eligibility, claims, and billing support to a total client count of 30 plans covering 2.8 million lives. In 2008, HCSC acquired TMG Health for $100m, tucking in the BPO provider as a subsidiary. TMG Health has since added support for Medicare and Medicaid claims processing and member services and has local resources in Pennsylvania and Texas – for 32 health plans (+2 since 2009) and more than 4.3 million lives. TMG Health has not really grown its portfolio of clients although the footprint of services has expanded over time. And public health programs continue to grow – in numbers and complexity as the industry moves to greater coverage and value-based care. The changes in the healthcare market driven by consumerism and compliance are driving healthcare plans to "rethink" their business and operations strategy.
By exiting the "back office business," HCSC can focus its investment and resources on becoming a more consumer-oriented company.
While retaining a partnership with Cognizant for its support/back office services, we expect HCSC to focus on becoming more consumer-oriented; to channel its resources to becoming insightful, tech-enabled, and overall "savvy" to impact health outcomes for its constituents. In the meantime, it can rely on Cognizant to provide a steady and increasingly optimized rules-based foundation. We expect Cognizant to tap into the Medicare/Medicaid COE it told us about in our last Healthcare Operations Blueprint research. The consolidation of its subject matter expertise, IP, and tools in the COE is to help manage the tricky business of complying with government policies and the continued growth of Medicare, Medicaid, Medicaid Advantage, and Dual-Eligible consumers – providing support for eligibility, enrollment, billing, claims, and applying its solutions around quality and reporting (e.g., STARServe). Cognizant has the right experience plus industrialization and scale and has the Trizetto and RPA capabilities to drive increased efficiencies and free up resources to support new growth in the Government Health operations business.
The Bottom-line: HCSC and Cognizant will need to partner to keep – or establish – integration between front and back office to impact health, care, and medical outcomes.
One place this arrangement could break down is if the back office support that Cognizant provides is not integrated with the front- and middle-office of HCSC (and its other clients). In order to impact health, care, financial, and quality outcomes, healthcare payers need to be healthcare-consumer oriented – understand the health, financial, economic, and social determinants of their constituency. A lot of that data is part of those back office systems and processes, so HCSC and Cognizant will need to be partners in defining workflows of the future that will support an insightful, consumer-oriented business that complies with government standards and also enables HCSC to better manage the health, care, medical, and financial outcomes of its public health base.
Posted in : Healthcare and Outsourcing