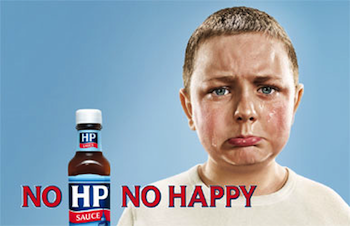 August 22nd was a traumatic day for HP for two reasons:
1) It just had a quarter that makes the Boston Red Sox* look good, taking an $8.9bn loss, fuelled by a massive write-down from its 2008 EDS acquisition and a couple of billion in severance costs from its recent layoff.
2) It cancelled its September global analyst summit.  We haven't seen this type of thing happen since the days of the dotcom bust.  A major tech services provider wimping out from facing the analysts at the last-minute?
OK – so the financials were immensely horrible.  Having to admit to its shareholders that it paid an obscenely high price for EDS, combined with managing the integration so poorly it's barely worth a quarter of what it paid for it in today's market is a bitter pill to swallow. But hey – we're a forgiving world, right?  We love a comeback story, right?  Can't HP become the Bill Clinton of the services business?  Didn't John Travolta resurrect his acting career quite well after Two of a Kind?
Instead, someone in HP has made the decision to run and hide – to cancel their September analyst event, where we had already planned our pub crawls with our friends flying over from Europe, where we were prepared to open our hearts to Meg to find some semblance of hope for the future of the firm.
We know HP is in trouble, now we want to know the recovery plan
As someone told me yesterday, "Meg has to focus on nothing but cost-cutting over the next couple of years".  Well, we know that is the case, but surely there is a growth plan in there somewhere too?  Surely HP can share where it sees its future and how it plans to lead the market once again?  There was a $2bn profit in those results once you took away all the write-downs….
Sadly, refusing the face the world and communicate the growth plan only fills us with even more dread for the future of the firm.  It sends the wrong message.  We made the point, with the recent layoffs, that Meg Whitman is doing what she was hired to do – straighten the ship, re-energize the management talent and getting HP on a roadmap to competitiveness.  We know HP needs to gets its financial ship in order, so there's not a lot else to hide, is there?  Is confidence with the leadership now so low, that it can no longer take a few pots shots from the analyst peanut-gallery?
What concerns me now is the speed of the needed change HP has to go through here. When IBM hit trouble in the early '90s, it laid off a (then unprecedented) 60,000 employees, which started its recovery process (around 100,000 employees were let go in total that year – about a quarter of its workforce).  HP's recent restructuring surgery has likely used too blunt a knife to make the sweeping changes it needs, to gets its act together – barely 8% let go at $1.8bn in costs?  Doesn't sound like the sweeping changes it needed to right the ship…
The Bottom-line:  Hiding from the analyst community only sends a negative message to the world
Clearly, Meg is realizing she has to perform a lot more aggressive surgery than this to right the ship.  However, shying away from the global analyst community sends the wrong message.  HP has a lot of positives to sell us – I sat through an interaction discussion this week with one of its BPO leaders and there is still a great customer-centric culture, a solid market footprint and some glimmers of hope for future client wins.  We talk to HP customers all the time and their main concern is the direction the firm is taking – not the current performance managing their day-to-day IT and business services needs.
Meg – you need to face the world and share your ambitions.  Hiding under the covers only fills us with fear for the firm and all it stands for…
The picture above is taken from a famous British advertising campaign for "HP Sauce" which is actually a very popular "brown" sauce in Britain (tastes a bit like Worcestershire sauce).  The campaign that depicts how how awful life would "without HP"
*Readers from the United Kingdom can substitute said analogy with "Liverpool FC".
Posted in : Business Process Outsourcing (BPO), HfSResearch.com Homepage, IT Outsourcing / IT Services, Outsourcing Events