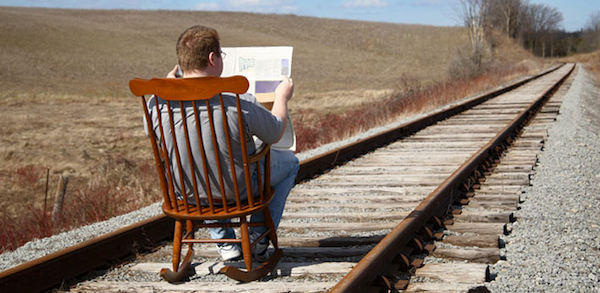 I, for one, won't be too sad to see the back of 2016… it just felt like the world kept becoming an increasingly ignorant place to exist. The Internet became the medium to block out information, not share facts and data points to foster intelligent discussion. It (almost) became acceptable to be racist; it (almost) became acceptable to talk about women as sex-objects, as long as it was playful "locker room talk".
2016 became a time people complained about immigrants taking away their jobs – even though they'd never work those jobs in a million years. It became a time when we all finally realized so many of our politicians had lost touch with so many of the population that they got booted out… sadly only in favor of alternatives that didn't make any sense, but it must have felt good for the disenfranchised to stick the middle finger up at the establishment.
It became a time when many of us decided we could no longer tolerate people as our Facebook friends, because they just refused to listen to rational arguments and get beyond their prejudices. Let's be honest, it was a pretty ignorant year.
Hello to a year of, er, maybe a little common sense
So if we could have some good things happen next year….
Trump becomes a pragmatist. Like so many of you here, I am secretly wishing most the guff old Donald was spouting was just, well, guff. As Bernie Sanders told a private meeting of scientists recently, Trump is a very intelligent man. Plus, I believe the guy is not an idealist, he's a businessman and a pragmatist. It's my personal hope that he realizes globalization of business is an inevitable occurrence, but I do like his stance on China, and the fact we've allowed them set their own economic rules for long enough. This is one economic power where we need to fight back, review our trade deals and our tolerance of their unfair currency fixing and economic policies. If Donald wants to get into a fight, then I hope he goes after these guys and drops a lot of the anti-Mexican rubbish and electoral bravado. At the end of the day, DT will be judged on economic growth and job creation… all the other stuff is noise.
People stop being so lazy and start educating themselves again. How did we get to a point where so many people just spout off about the latest buzz terms, with no ability to define them or apply them to real business situations. How many "Digital" presentations have you sat through, where the presenter literally had replaced "IT" with "Digital" and reeled off some unintelligible random nonsense that just left you more confused than when he/she has started? Did we all just become stupid overnight? Please can we just get back to educating ourselves again, as opposed to making each other even more ignorant than we already are?
Automation becomes a business strategy… not the next "outsourcing". Fortunately, anyone with half a brain who's kicked the tires with RPA software has realized this is a lot harder than the masses realize. While there is considerable benefit to the fact that most RPA implementations are fast and do not involve any changes to the underlying applications, the ROI of there RPA implementations can be very attractive. But the core issue is the transition to an RPA environment is a multi-year process for most enterprises that requires a strategic focus on process value in the early phases, not cost take-out. Basing decisions primarily on the license fees of RPA software is just about the dumbest thing some companies were doing in 2016…
Service providers stop thinking that bribing analysts wins them business. My god, I went to one service provider's website recently and all it had on its home page was "Marketscape this" and "Wave that" and "Magic Quadrant whatever". Does anyone possessing half a brain care? Does the fact that some faceless analyst, who probably has never observed a real business process, or a real line of code, got suckered by a dose of clever marketing and a couple of client references (and was probably busy on Facebook during the telebriefings in any case)? Do clients really sit in board meetings, torturing themselves over whether to select Provider A or Provider B, and then decide to base their razor-thin selection decision on each one's average performance across all these scatterplot charts? C'mon folks… who are we kidding?
The Bottom-line: Can we at least try and be a little less stupid next year?
I don't think I can take another year like the one we just had. I miss intelligent debate and conversation, I miss being able to disagree with someone, but share our viewpoints, even if we ultimately agree to disagree. I miss people who would actually read articles, not simply tweet them or "like" them. I miss people who didn't view Facebook as some place to be politically correct and pretend to "like" things they really don't care about. I miss Twitter as something that was fun and social, not a place for robots to spam the masses… I miss a world where it was definitely not cool to complain about immigrants and generalize nations and religions… I miss a world where people would actually say, "Can you explain to me what you actually mean", instead of nodding blindly with a blank grin on their face?
Well, that just about finishes my holiday rant… did I miss insulting anyone, or have I pretty much covered it here?
Happy 2017 =)
Posted in : Absolutely Meaningless Comedy, Confusing Outsourcing Information