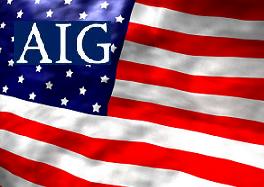 Has the world gone mad? Or is it just the US Senate? One month after Senators Bernie Sanders and Chuck Grassley pushed their amendment through the Senate making it tough for TARP recipients to hire H-1B* or L1 visa holders, we use the same TARP cash to pay retention bonuses to the very people who got us into this mess in the first place. We could create many, many more jobs with that bonus cash than we'd ever had "saved" by blocking a small minority of H1-B applicants.
The original intent of the Sanders/Grassley amendment barred all recipients of TARP funding from hiring any H-1B workers. However, the amendment was

modified on 13th February this year so that employers who receive TARP funding can petition for new H-1B workers, provided they follow the rules prescribed for "H-1B Dependent Employers", which require employers to:
(1) Attest that they have made good-faith attempts to hire U.S. workers at prevailing wages (or industry-standard wages);

(2) Attest that their hiring of H-1B employees does not displace U.S. workers who have sought those same jobs; and

(3) Maintain records showing that they have complied with wage and other work condition standards.
The bottom line is that the Sanders/Grassley amendment will make it much more difficult for employers who receive TARP funds to file new H-1B petitions because it will be hard for them to survive the enhanced recruiting requirements in this economy.
It's been a while since the old H-1B visa debate reared its head, but it appears that the original Durbin/Grassley bill to reform the H-1B visa program will soon be reintroduced in the Senate on the tail of Sanders/Grassley, which will effectively attempt to drive similar restrictions across all H-1B and L1 temporary workers.
Durbin/Grassley will have a negative impact on US businesses
This bill, if passed through the Senate, would significantly derail outsourcing engagements where there is a need to bring a handful of foreign staff into the US to help manage their offshore/nearshore compatriots. Moreover, areas where there are significant skill shortages, for example, IT programming, IT sourcing management and business process transformation, will be impacted.
While a couple of years' ago, there was a coherent argument that IT firms and banks were exploiting the H-1B visa process to exploit low-cost imported IT talent, this is increasingly losing weight in an industry where there is a clear lack of skilled application development and business process engineering talent onshore, and a very apparent lack of staff with expertise managing offshore staff in a global sourcing environment. In many cases today, H-1B staff are bringing skills into the country that are shared with onshore IT and operations staff to create a stronger learning environment for the host business.  Noone complains when we bring in temporary workers with academic or scientific knowledge, so what's wrong with talent which can help our businesses be more efficient and competitive on a global level?
Moreover, with the majority of FORTUNE 1000 organizations now involved with offshore IT and business process initiatives, they need to balance their offshore resources with experienced staff with knowledge of managing offshore cultures. For example, having somebody that can act as a liaison in the US that understands the culture and workings of the offshore location facilitates, increases communication and continuity between the two groups.
We need to avoid isolationism, or businesses will move backward
As an increasing number of organizations come to the realization that their dated IT operations and/or business processes are becoming a serious impediment to transforming their business, their need to access third-party skills is often critical to their success. And in an economy where cost-containment is a survival mechanism for many businesses, impeding the capability for IT and BPO service providers to bring talent into the country is only contriving to make US business struggle even further with dated IT and business support operations resistant and fearful of change, combined with bloated costs. Isolating businesses from global talent at this time will only take them further backwards, when they need to be finding new avenues for innovations and growth, in order to survive.
Protecting the US worker is important, however, empowering US businesses will create more opportunities for US workers to develop their skills and expertise. The biggest problem facing US corporate development today is the lethagy of many workers to re-train and re-educate themselves to develop their skills.  Isolating them from these opportunites will only make these problems worse. The US has been instrumental in creating – and funding – this globally-integrated economic monster. It now needs to get with this change and help the economy recover globally, not isolate itself and allow new economic powers to step in and become the new US.
*The H-1B program allows American companies to employ foreign guest workers, with the equivalent of an American bachelor's degree, to work in a specialty occupation, for example research, consulting, academia or IT. H-1B visas for IT are capped at a total of 65,000 and allow guest workers to remain in the US for three years with provisions for an extension of three more years. This cap can be changed annually
Posted in : Business Process Outsourcing (BPO), IT Outsourcing / IT Services