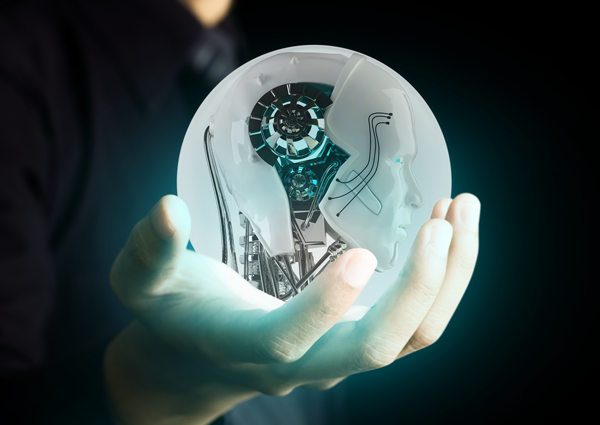 As the leading authority on Intelligent Automation, HfS gets inundated with requests to size and forecast the market.
Our standard answer continues to be another question: "How can you size a market that is not defined?" Suffice it to say, we have seen some of our peers put numbers out. Yet, how do we actually size the market? Do we aggregate licensing revenues by the tool providers? Do we draw a big mind-boggling number on AI into the sand? Or can we assess the addressable market beyond the bleeding obvious that every IT or business process is conceivably an opportunity for providers?
Until we have clearly segmented and defined markets, the value of market data is probably on the limited side. But don't get me wrong, my learned colleague Jamie Snowdon can model any of those markets. He not only publicly declared his love for market sizing and forecasting but his Twitter handle is statement of modesty: he is one of the best in the business. And where it makes sense, we draw very visible lines in the sand, as in the case on the impact of automation on talent and jobs.
While we are shying away from confusing the market even more with bold claims on data points, we have very strong views on how the market is evolving. We share those regularly with our clients in strategy sessions and help them optimize their investments and fine-tune the marketing messages. Increasingly, those discussions get extended to investors who are trying to assess the opportunity. Intriguingly, those conversations are not confined to individual companies but comprise discussions on building strategic portfolios. On top of that, a spike in the share price of Blue Prism did fan rumors that were flying around already. Enough reasons for HfS to take stock where the market is—but more importantly to look at a couple of scenarios that could transform the provider landscape.
The market is moving toward exponential growth
HfS is just at the tail end of our research into the inaugural Blueprint Report on Intelligent Automation. Thus, the plethora of discussions with providers and customers provide a litmus test as to where the market development is at. The key exam questions for the project are how service providers are moving the discussions on Intelligent Automation from a narrow focus on RPA toward a more holistic approach. Similarly, how are providers moving beyond a stovepiped view from the traditional business units? Here is just a sneak preview of some of the insights we've gleaned.
Despite the blurred perception on the state of Intelligent Automation, the market is headed toward exponential growth. We see significant scale in the deployments both in business processes as well as in IT centric scenarios. These deployments are increasingly underpinned by automation frameworks and the notion of service orchestration. The leading providers are moving beyond the obvious buckets of RPA and Autonomics by building offerings around virtual agents and by getting ever deeper into cognitive scenarios. So stay tuned for the final results and insights!
Four market scenarios
Against this backdrop of a burgeoning and maturing market what could be shifts in the provider landscape that could conceivably disrupt or accelerate the market? Four scenarios jump to mind.
M&A through ISVs: Having just had the opportunity to catch up with the CEO of OpenSpan who has just been acquired by Pega, their example provides the Blueprint for such a development. Similarly, we hear of automation juggernauts circling for opportunities to prepare for catapulting themselves into new era, having heard enough about the Innovator's Dilemma.
VCs and private equity firms demonstrate an at times remarkable knowledge about the space: We hear about scenarios akin to what General Atlantic did in the heydays of BPO in contemplating a portfolio approach, generating synergies between portfolio assets.
The emergence of an Automation Ecosystem: We already have seen the impact of Watson. Suffice it to say, IBM could be the driving force to extend those capabilities, as my esteemed colleague Phil mused some time ago. But it could equally be one of the tool providers significantly expanding its reach.
A new set of data centric partnerships: To build out cognitive and AI capabilities and to optimize the engines, access to data is critical. As many customers remain coy giving provider access, we might see a new set of partnerships accelerating these capabilities. While it might sound trite, data really is the new currency. Obviously, these scenarios might overlap. Equally, M&A is often not rational. Thus, I am sure the market will continue to spring many surprises on us.
The Bottom Line: The discussion on Intelligent Automation has to move to center stage
In light of the strong growth and maturation of both service provider and tool provider, the discussion on Intelligent Automation has to move center stage. Despite the blurred perception the fundamental question is how do we align service delivery to accelerate the journey toward the As-a-Service Economy. To really fast track this transformation, we need to address issues such as governance, testing and the transformation of knowledge work. And as always I would love to hear your views on all this.
Posted in : Cognitive Computing, Digital Transformation, Robotic Process Automation