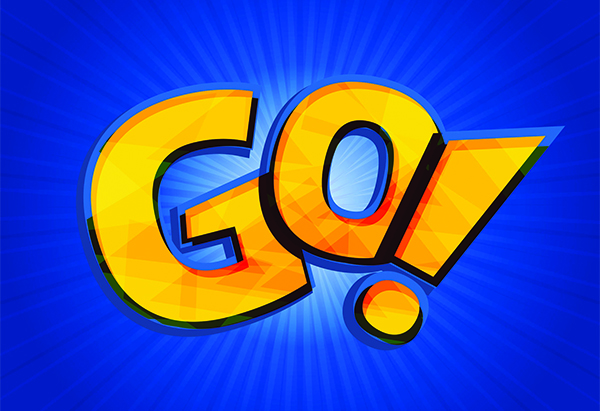 How do you change a workforce and shift performance management from status reporting and check-ins to an outcome-based approach?
With Pokemon Go! hot news in the press and, frankly, in my house, this summer, I was reminded of an example of gamification used effectively for performance improvement, financial impact, and employee development and engagement at a US healthcare system.
The director of revenue management and patient financial services brought in gamification, along with training and outcome-based performance management, as part of a change and quality management program. Along with an increase in AR staff productivity and engagement, the impact on the business included an increase in payments, a decrease in net days in accounts receivable, and a decrease in denial turnaround time.
Mission: Quality Control
This healthcare provider has a centralized business office that manages the revenue cycle for a group of medical facilities. Within this office, the director launched a mission to certify every one of the over 80 staff coders, having learned that the ability to resolve a claim on the phone with payer is 40% more efficient than if the staffer is not certified. While he hired a coding instructor, he also realized that to really have an impact, the team of coders needed to take ownership and be engaged, to want to learn—so why not inject some competition and a little fun? To make the program less of an "attack," and more of an incentive, the director worked with HR and marketing to build a program around it—with logo, t-shirts…and a game, one that has helped to drive higher quality and revenue impact among all ages of staff.
This is a great example of up-skilling to generate higher quality results…and also add an element of "competitive and spirited but team oriented fun" into the work environment.
"You can't learn if there is no proper feedback on a consistent basis," shared the director. "Accountability through transparency into progress and issues as well as communications is key." So he found a tool that would generate progress reports on a recurring basis, without being overwhelming: UpdateZen. is a mobile-based program management app that allows team members to share relevant and timely updates in 240 characters or less. This way, the management team can stay on top of a project based on the targeted milestones and deliverables, and not on "what did I do today" updates.
In addition, they set up a scoreboard so that every Monday, employees see which of their assignments are on track, what's outstanding or delayed, etc. There are online rewards and visible "stars" for exceeding expectations, a leaderboard to show rankings, and call outs for "Top Producer," for example. The scoreboard also reflects measures for productivity and quality, with flags for where there are suggestions for corrective actions or training.
In the scoreboard, the performance measurements are grouped by outcome. That's because another element of the program for this operations team is to tie performance to revenue-generating outcomes. As such, there is a revenue indicator associated with each group of assignments. Employees and the management team can see how the work they are doing impacts business results. Of course, there was work "behind the scenes" to tie the work to the business outcomes, and that's where an analytics professional played a key role.
Powered by performance analytics
The team that defined and implemented the outcome-based performance management with gamification engagement scorecards included an analytics expert from the patient financial services department, and HR and marketing professionals. The effort included identifying performance metrics mapped to business outcomes, defining workflow, performance management and HR coaching. During this time, the staff was also kept up to speed and involved in the effort so that by the time the program went live, there were no big surprises. Along the way, there were people who realized that the new way of working was not for them, and some moved to new roles or left—and those who did shared that they at least appreciated the feedback and interaction the approach created.
Quality and employee engagement results…with more to come
The program has resulted so far in a reduction in denial turnaround time, with higher quality work. The team continues to add to the usability of the system—increasing the use of automation for work that does not need to be done by people on the team, and continuing to add and change the metrics to ensure a continued focus on quality improvement. While the shift to outcomes-based performance management is still a work in progress, this effort does show how bringing together a team—revenue management, patient services, HR, and marketing – can work together to define and roll-out cultural and process changes to move towards an outcome-based and outcome-driven environment.
Pokemon Go! served a role in getting people of all ages engaged in a fun and spirited competition, but also drove change. It unintentionally became the means by which some people learned new skills (using GPS to get home after biking into "new territory" to catch Pokemon), interact in new ways (in the real and virtual worlds), and inspire new marketing and sales opportunities. It also breaks down something big—change in culture, process, and technology—into something smaller and engaging. Infusing a gamification approach into the business can motivate, inspire, and also align people around a shared or similar goals.
Posted in : Design Thinking