We inspired a lot of offline debate when we discussed the challenges facing BPO providers delivering so-called "Platform BPO" solutions.  Bottom-line, if BPO service providers are competing for commodity services engagements which are underpinned by software platforms that are widely deployed by several other service providers, they face a major challenge of differentiating themselves to win new clients and avoid a price-war for new business.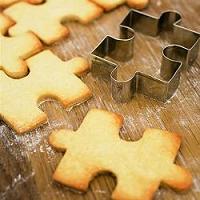 At the enterprise level, selecting a BPO provider to process transactional business services for a major Oracle or SAP-based engagement is dependent on the providers' global scale, brand and competency.  For these large-scale transactional BPO engagements (i.e. accounts payable, payroll etc), it's largely a commodity market these days.  However, the battle is on to provide industry-specific solutions, such as health insurance processing and revenue-cycle management, banking-specific services (i.e. netting, lock-box services), retail merchandising, legal services, healthcare informatics etc etc.
For example, I had a great conversation last week with Mark Stiffler, CEO of sales compensation provider Synygy. He was faced with two choices for his business:  either to provide an on-demand managed service to his clients, or license his software through BPOs in the channel.  Sales compensation is an area that can be delivered on a set of standard processes, with some unique personalization to the client.  It's also an area where there's a hell of a lot of value an outsourcing provider can add to optimize their clients' sales performance management processes.  Hosting the software provides the utility offering that can enable a high-value growth engine for the business.  However, when enabling clients to make the most of out these services, they need some quality support that understands both their industry and their business.  How many times have you heard of clients who buy a software package and only use a fraction of its functionality?  The BPO channel should be there to enable clients to maximize the process flows on offer.
While Mark has pursued this managed services (BPO) strategy, some of his nearest competitors have opted to pull-back from a services-delivery model and push their software package through BPOs in non-exclusive agreements.  While the latter strategy might make sense for the software vendor in reducing its own cost-of-sales, the BPO providers are unlikely to invest a great deal of money in high-quality support for a standard software package they don't own.  They'll simply add the hosted software into a broad portfolio of adjunct services.
Today, we don't know whether Mark's strategy will ultimately win out in his market, but sales compensation is an area where most clients need quality support, so you have to assume Synygy will continue to grow organically as a managed services provider, and could ultimately become an attractive acquisition candidate for one of the BPOs.  You have to applaud Mark's firm for making a successful transition from a software to a managed services provider.  Too many other software providers simply find that shift in business model too much of a cultural change, and often too much of an initial investment to stomach.  My fear is many software providers will go out of business if they fail to choose the right managed services strategy for themselves and invest in making that cultural shift.
In commodity markets, such as payroll, the scale-game through the BPO channel is clearly the way forward (for example ADP/SAP) because the managed service will normally cover all the key areas the client needs for successful delivery.  Once you have your payroll and accounts payable up and running, how much "innovation" do you really need, if you're happy with the performance and price?
However, for business areas where clients really could really benefit from best practices, especially when they can be tied to industry-specific scenarios, the "Business Cloud" model is clearly the way to go, where the provider can deploy the computing, business support and alignment services its clients need to maximize the use of the software in a on-demand model.  And will we be even be talking about "software" in a few years?  It's the process IP that software supports which is really what's at stake here.
Posted in : Business Process Outsourcing (BPO), Cloud Computing, SaaS, PaaS, IaaS and BPaaS