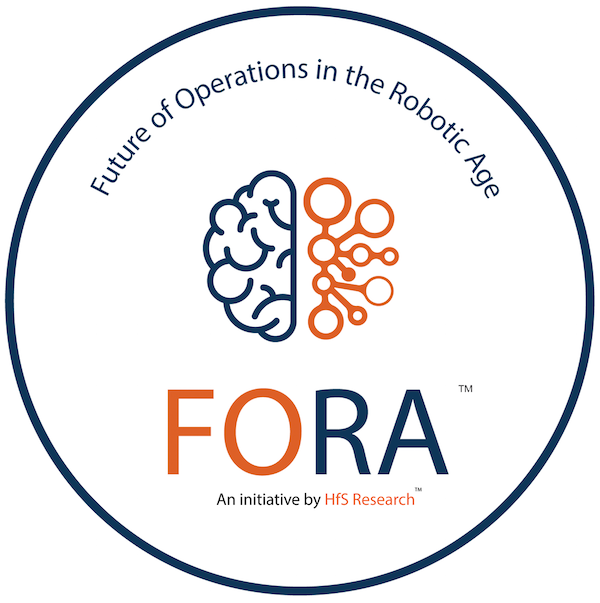 When an industry is enduring a secular shift that is literally redefining how we do work, it's pretty important to get some real, unfettered dialog going among all the key stakeholders this impacts. We need to break free from the glitzy paid-for sales presentations, robot keyrings, stress balls, nasty logo-ed leather notepads and greedy events firms vying for a quick buck from vendors eager to part with cash to promote themselves to all their competitors.
That's why we're assembling 75 of the industry's finest leaders in a single room for a whole afternoon to thrash out the mandate for the future of operations in the robotic age for our inaugural FORA council session in Chicago, 19th September. And promise no sponsors, stress balls or bad white papers to take away…
Here's just a sample of the industry robo dignitaries who've already committed:
Alastair Bathgate, CEO, Blue Prism
Chetan Dube, CEO, IPsoft
Chip Wagner, President, Emerging Business Services, ISG
Cliff Justice, Partner, US Leader, Cognitive Automation and Digital Labor, KPMG
David Poole, CEO, Symphony Ventures
Daniel Dines, CEO and Founder at UiPath
Jesus Mantas, Managing Partner and General Manager, IBM Business Consulting, IBM US
Lee Coulter, Chair for the IEEE Working Group on Standards in Intelligent Process Automation
Dr. Mary C. Lacity, Curators' Distinguished Professor of Information Systems, UMSL, and Visiting Scholar MIT
Max Yankelevich, CEO, WorkFusion
Mihir Shukla, CEO, Automation Anywhere
Peter Lowes, Partner, and Head of Robotics & Cognitive Automation, Deloitte US
Shantanu Ghosh, SVP, CFO Services and Consulting, Genpact
Thomas Torlone, U.S. Leader of Enterprise Business Services, PwC
Tijl Vuyk, CEO and Founder, Redwood Software
Weston Jones, Global RPA Leader, EY
We also have leaders of cognitive and automation initiatives from the following buyside firms already signed up to get stuck into the debate: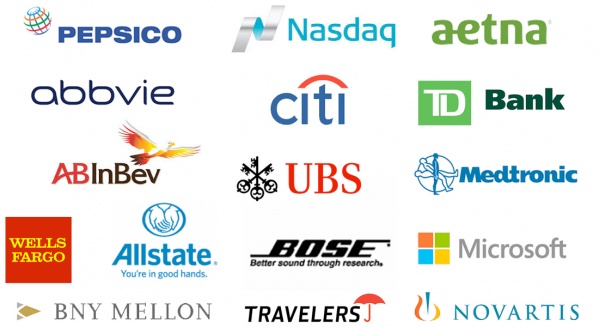 So let's cut to the chase – it's time to have the real, hard conversation about where we really are as an industry. Why aren't those 40% cost savings happening, each time someone slams in some software and hope it somehow eliminates manual labor because they can access a bot library? In fact, why are a third of RPA pilots just left hanging with no result? Yes, people, it's time to wake up and smell those robotic roses and have those really tough conversations about what is real, versus why so much of this stuff just isn't working – and why we're not putting together properly governed RPA rollout plans like we do with ERP software and SaaS platforms. Why are we making such a mess with this, when we could have so much to benefit from?
So join us in Chicago this September 19th for FORA the inaugural council meeting that finally debates the true Future of Operations in the Robotic Age
FORA is the very first industry council is established to bring together buyside operations leaders, service providers leaders, expert advisers and technology developers to steer industry's transition to the Digital OneOffice™.
FORA's mission is to bring together the leadership from senior buyside operations leaders, service provider leadership, expert advisers, and technology developers to set the agenda for the transition to the Digital OneOffice™, and to develop an industry mandate for navigating and managing the creative destruction that looms. Supporting the FORA initiative is the IEEE's Intelligent Process Automation Standards initiative that will encourage further research and investment, leading to powerful and attractive new service offerings. But the commercial frameworks needed to encourage and sustain wider deployment of these technologies are lagging because they fundamentally threaten established models.
In order to communicate the learnings from the FORA meetings, the group will produce a quarterly "FORA Mandate" that communicates core recommendations to the industry from the group meetings that will be held at quarterly HfS Summits.
So how can you get considered for Council Membership?
HfS will consider applications to the FORA Council based on seniority and relevance. Are you interested in participating? Just email us at [email protected].
This is a really important development as we consider the future of services and operations amidst all this creative disruption. I hope to greet many of you personally in Chicago this September.
Cheers,
Posted in : Outsourcing Events