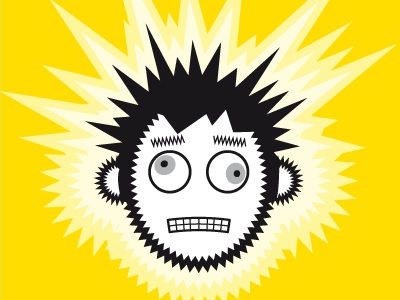 10 years ago, you most likely checked your email once in the morning, once after lunch and once at the  end of the day.
You actually spent your day being productive, writing reports, presentations, attending meetings that actually had agendas, going to client meetings that had been organized weeks' ago. You might even have had time to read things and educate yourself… In short, you probably had some semblance of an organized work day, and there was a clear delineation between your work life and your own life.
And after work, you'd perhaps meet some colleagues for a drink and a bite to eat, then (heaven forbid) go to a karaoke bar or hit a dance floor. In those days we were physically social with each other. You interacted, you got stuff done, you had fun, you let your hair down occasionally.
Today, you probably wake up at 6.00am and wearily reach out to your mobile device to check your email, before you've had time to even think about anything else.  And you'll probably spend your entire day checking it at a minimum rate of once every 15 minutes, getting precious little work done, reacting to memos, getting added to meetings with no agendas (that you probably should never have been invited to in the first place) that have zero follow-through or real purpose.
That ppt deck you started at 6.45am has barely progressed, as you decide to check your LinkedIn updates for a third time that morning to see who else had viewed your profile, or join into electronic congress with someone who trusts you, even though you have no recollection of ever having met said person.  It's now 11.00am, and finally you're ready to write your name on the front cover of that ppt deck, but then – lordy lord – you just realized you'd (gasp) forgotten to check your twitter feed all morning.  A welling of fresh excitement bubbles up into your electronic life as you check out those three retweets from your late night tweeting bonanza, but this quickly extinguishes when you realize these weren't done by actual people.  Instead, you retweet a few articles your have no interest in reading, but it'll look electronically cool that you might actually read stuff and have an opinion.
It's now 11.30am and you're just about to add your job title to your name on the intro slide, when you just have to check your email for the 17th time that morning. Oh boy – someone at work is having a rant about something.  Quick, drop everything and spend the next 30 minutes carefully composing your angle to the issue before pushing "send".  Made it to lunch.. you run out for a sandwich, but you better take the mobile incase you get tagged in a critical Facebook post…  Then, shock horror, some old colleagues from your previous job are having a get-together tonight and have invited you along.  Weird – why would you want to see people? Better come up with a good excuse…
The afternoon meanders along with an orgy of more disorganized tele-meetings, a failed attempt at a videoconference from someome trying to be really "electronically social" (puke), a series of emails flying around that are all ignore-able, more LI updates that actually cause you to pause for a second with the thought "why do I  keep checking these things?" (but you do anyway), the obligatory check-ins to twitter to parse around more crap you pretend to care about, before finally getting back to your ppt deck at 5.00pm, when you realize you hadn't checked into your Facebook since lunchtime.  Oh my god.  A whole afternoon of pics of peoples' kids, the obligatory narcissist who seems obsessed with updating their profile selfie every bloody week (and gets 75 'likes'), and the person who thinks you really need to know they just checked in for their DFW flight…
So evening arrives and you realize you've barely eaten all day, rather just guzzled coffee to jet-fuel your electronic fervour, when the dreaded email lands from your boss…"Hey, really looking forward to reviewing your slides".
So there goes your evening – three hours on the couch to knock out this baby… thank god you didn't accept that drinks invitation.
The Bottom-line: We need to get smarter about how we work and interact with each other
So where, oh where, did our lives go?  Wasn't the advent of the internet supposed to transform our lives?  Well, that it did, but the question I'll leave you with:  did it change your life for the better?
In all seriousness, we've now reached a point in our Digital lives where we need to use it more smartly than we have been.  The initial excitement, and buzz around social media and the availability of all these really cool communications technologies is now wearing off and we need to take a serious look at how it has impacted the way we work and interact with people.
What I love about our evolving Digital existence today is the ability to communicate with each other on so many  channels, depending on the type of conversation, or the level of intimacy of the relationship.  It's also damn easy to track people down if you need to! However, many of us are falling into bad Digital habits where it can seriously impact the quality of our non-Digital lives – and even the quality of our work performance.
Think about it this way – when you get back from a week's holiday, I bet you can clear your inbox in barely a morning.  The very same inbox you probably would have spend that entire week spinning cycles over. We need to spend time focused on meaningful activities that add value to our lives, and less on the Digitally-driven crap that is sucking the time our of our week and the human interactions that used to mean so much…
Posted in : Absolutely Meaningless Comedy, Social Networking, sourcing-change