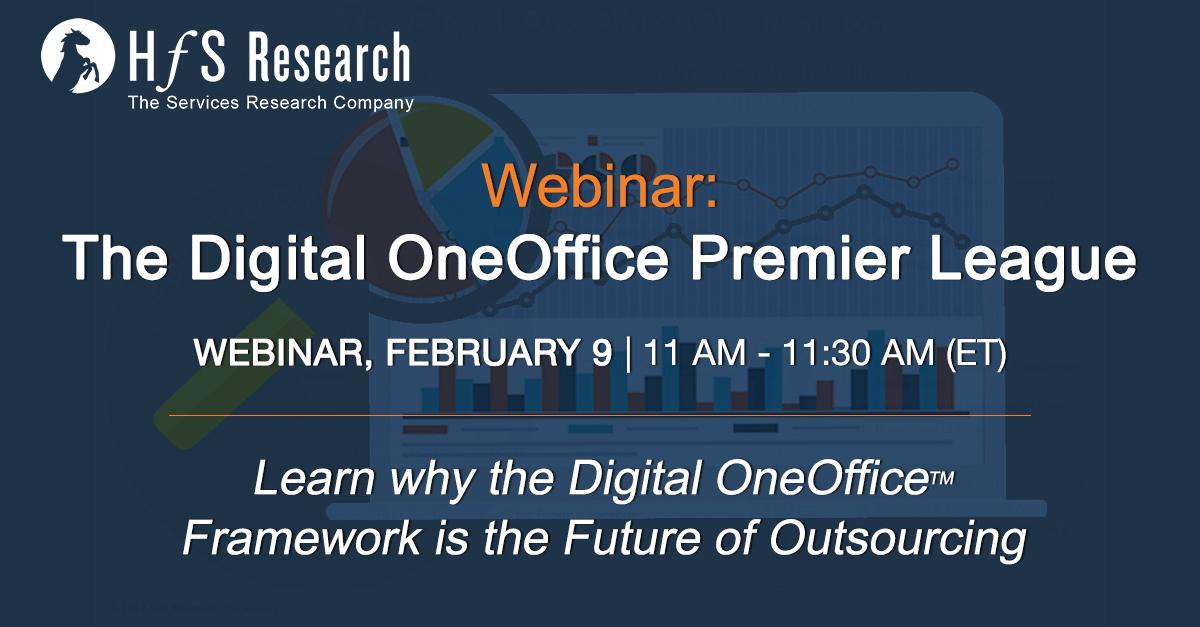 A digital organization has the ability to take all the cool social, mobile and interactive tech we use in our personal lives and create that experience for all the people in its environment: its employees, customers, and partners.
The Digital OneOfficeTM Framework is all about creating the digital customer experience and an intelligent, single office to enable and support it. In a few months, we won't be talking nearly as much about intelligent automation and digital technology as the critical "value levers" for operations, as they become an embedded part of the fabric of the future operations platform for new generation organizations. Instead, we will be talking about an integrated support operation having the digital prowess to enable its organization to meet customer demand – as and when that demand happens.
Everything about the digital organization is about engaging people by responding to their needs instantaneously, giving people their choice of medium to interact with it, be it voice, chat box, text, Facebook messenger, email, virtual agent, etc.
The OneOfficeTM Framework is wrapped around the needs of the people in its environment, where automation is completely native and decisions can be made on predicting events, not merely reacting to historical data archives.
Myself and HfS analyst Melissa O'Brien, discuss the following during the webinar:
Why the Digital OneOfficeTM Framework is the Future of Outsourcing
How the new generation of enterprises are leveraging digital technologies to link the customer experience with the supporting operations
New dynamics we're seeing in the market that point to a Digital OneOfficeTM future, based on 450 enterprise interviews
Our methodology for evaluating professional services firms to enable the Digital OneOfficeTM experience for enterprises – and how they stack in in 2017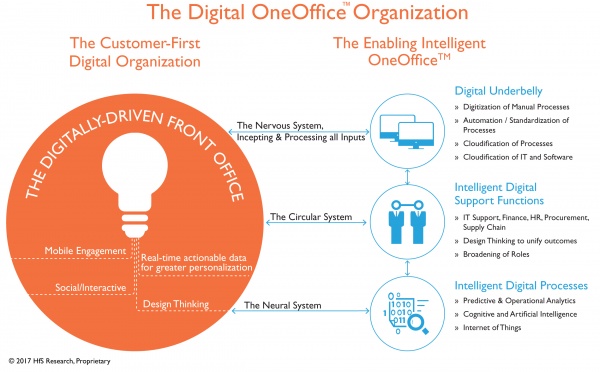 You can read more about our vision for the future outsourcing framework, the Digital OneOffice, by downloading our complimentary POV here.
Posted in : Business Process Outsourcing (BPO), Digital Transformation, IT Outsourcing / IT Services, OneOffice