The most exciting change in the world of outsourcing has been the increased focus on services that are based on expertise augmentation and a genuine return on investment (which is why so many people want to use a different terminology).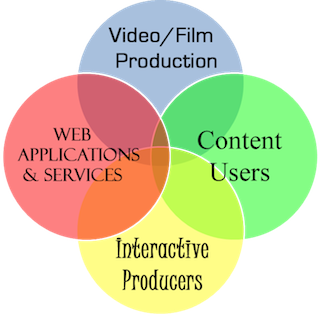 And when we get into areas right at the cutting edge of revenue generation for clients, such as marketing and media, where clients need access to capabilities they may not currently have to gain a competitive edge, we can see where the future lies for the business services industry.  One of our most talented analysts, Reetika Joshi, has been investigating the world of digital media and its major potential for third party services…
At HfS Research, we have expressed our views time and again about the strong potential of outsourcing marketing services in today's complex marketplace. Last year, our research has revealed growing interest by buyers and an expanding gamut of services offered by service providers as they test out their value propositions. One of the hottest marketing services sub-segment has to be digital marketing. Digital media marketing is in a state of constant change, and most organizations have yet to fully explore the growing potential. Naturally, this is where our work took us next, to decipher the different components of digital media marketing, the companies in the marketing and advertising value chain that need help, and the companies that are stepping up to provide it.
Advertisers traditionally engage with ad agencies to manage the companies' creative processes when the advertisers choose not to manage the processes directly. With the growth in online advertising, the responsibility naturally fell to the agencies to pick up the pace and rapidly develop digital capabilities. Granted, the end objectives of running traditional and digital campaigns are similar, and the work is synergistic as the same key messages are put out across channels. However, on the ground, there are fundamental differences in the type of capabilities needed for these two service areas. Exploiting analytics, emerging technologies and growing social media channels sound obvious to an outsider, but advertisers and their ad agencies are not geared to tackle digital in the same way as traditional media. The lack of specialized talent, strategic alignment and scale are the key challenges inhibiting many advertisers and agencies from running optimized digital campaigns.
We have seen a sharp increase in interest by organizations in leveraging external partnerships for improving marketing operations, especially in digital media. Bringing expertise and improved outcomes to their clients – not just less expensive solutions – is a driving factor.  Together with Centro (a media logistics company), HfS Research is undertaking new research on how marketers and their agencies are re-thinking their operations strategies to accommodate the growing importance of digital media. Our latest report highlights a winning strategic partnership in digital media logistics and the challenges it entails. By working with Centro, a mid-size ad agency was able to master digital media operations and offer comprehensive solutions to their clients, gaining >50 percent productivity and significant cost savings ($300-400,000) along the way. Centro introduced accountability and thought leadership in digital media for the client, provided dedicated specialized digital teams, drove efficiency and effectiveness, and enabled the agency to focus on overall media strategy. For the last three years, Centro has essentially acted as their client's strategic and tactical digital team, helping them transform from a creative boutique into a full-service marketing communications agency.
HfS Research believes that there is undeniable merit in working with external digital media specialists. Given the rapid change in the technology landscape and the growing reliance on digital advertising, marketers and ad agencies need to rethink their operations strategies to address these issues. With growing opportunity, a range of digital media operations specialists have emerged in the last ten years. Advertisers and agencies that are keen to get expert help must do their due diligence. HfS recommends the following key differentiators when evaluating digital operations specialists:
The use of enabling technologies to effect automation and workflow optimization. Technology-enabled platforms are especially valuable when they work across the digital advertising value stream, streamlining your operations and saving time and money;
Deep digital advertising expertise that doesn't just take your process level tasks off your hands but also advises you on how to realize your/your client's goals through digital strategy;
Strong industry relationships (e.g., local and industry-specific publishers) to give you better quality buys for you/your clients.
You can access the HfS Research case study covering the challenges of tackling digital media operations by clicking here.
Posted in : Business Process Outsourcing (BPO), IT Outsourcing / IT Services, kpo-analytics