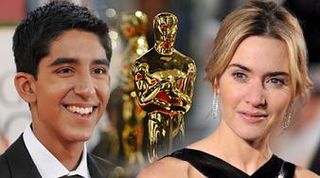 Lee Ann Moore sent me this interesting analogy of Slumdog's Millionaire's success at the Oscars, and whether it could enhance India Inc's image in the wake of the Satyam scandal and the "Buy America" protectionim we're seeing at the moment…
The post-Academy Award media has declared 2009 the year of India. Will that hold true for outsourcing and Indian workers? Perhaps this push is just what our political leaders need to keep protectionism policies at bay. It is too late to impact the recent bailout package that bans recipient companies from hiring H-1B workers, many of whom are well-educated Indian nationals. Can this Oscar favorite change our attitude toward work in India?
How could our sentimental side not cheer for all the Jamal's and Latika's of India who grew up in an impoverished country and work every day to create a better life for themselves and their family? Granted the movie presents a well-written yet fanciful tale, but it helps us understand a unique and beautiful culture. Only time will tell if Hollywood can help the American worker minimize his fear of losing a job to India or perhaps treat the tech support personnel with a bit more respect. Shall we track the call center escalations pre and post-"Slumdog"?
There are many challenges in understanding how a global economy will benefit the American worker and corporations. Thomas Friedman's recent post, The Open-Door Bailout, provides a compelling argument for open borders and challenging Americans to focus on innovation over fear or job loss. Perhaps the emotional appeal of "Slumdog Millionaire" will allay the fears of the American worker and challenge Washington to think and act global.
Posted in : IT Outsourcing / IT Services