We've had a number of discussions with some of the SAP executives over the last few years regarding its highly-publicized BPO partner-program.  Meanwhile, there's been a crack Oracle team quietly working on developing its own BPO strategy, led by its enigmatic commander Tibor Beles.  After being been educated on the nuances of Hungarian beer in a Budapest bar recently, I decided it was time to drag Tibor away from his Karate sessions to talk about his team's progress…
Phil Fersht (PF): Tibor, why does Oracle have a group dedicated to BPO? What's the game-plan here?
Tibor Beles (TB): Our customers demand more choice when it comes to leveraging Oracle software. In addition to the traditional on-premise deployment and hosted/managed applications our customers expect us to offer BPO services powered by the software they like and are familiar with. As we don't want to be a BPO provider, we have created the BPO powered by Oracle choice by partnering with leading service providers. Our goal is to place Oracle software under the hood of their offerings.

We have 35 BPO partners operating both in horizontal and vertical (industry-specific) markets, serving all sizes of companies.
PF: SAP also has a large investment in a BPO program – are there significant differences in Oracle's strategy and approach?
TB: From the very beginning our aim was to create BPO offerings in every relevant market and geography. While our partners compete often with SAP-based service providers in horizontal BPO domains – payroll, complex HRO, or procurement – we see them a lot less or not at all in transportation management, billing, loyalty program management, clinical trials or demand planning BPO deals. The more industry-specific the BPO service is or the closer it is to the core process, the more we compete with niche software vendors, not with SAP.
PF: With this move towards hosted business services – i.e. the aggregation of hosting+application+BPO services under a single delivery model, what are the pros and cons for the buyer? Will they lose their ability to differentiate?
TB: Aggregated services present a complete, integrated offering. On one hand they limit buyer's flexibility to pick and chose the service elements and providers individually. On the other hand the relative disadvantage can be richly compensated by a greater opportunity to cut cost, to shrink time-to-deployment and to improve process performance.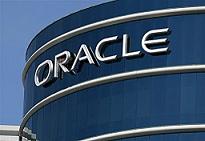 Isn't this a similar situation the ERP market was going through in early nineties? Haven't we resolved the suite vs. point solutions or product vs. project dilemmas then?
BPO providers offering aggregated business services can differentiate on all the service tiers. Their operating model determines their cost of operation, the user experience, time-to-deployment and the innovation potential.
In the second-part of this interview, Tibor will discuss how service providers can be successful at platform-BPO offerings, how the broader BPO industry can improve, and we'll delve into the shifting dynamics with software licensing models.
Posted in : Business Process Outsourcing (BPO), Outsourcing Heros, SaaS, PaaS, IaaS and BPaaS